Here's What We Know About The Psychedelic DOBU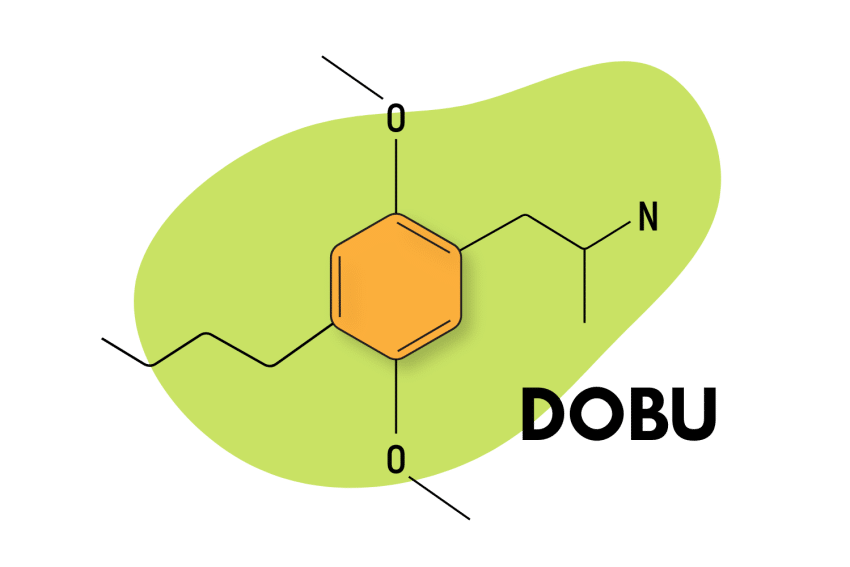 What is DOBU?
A 4-carbon homolog of DOM, DOET, and DOPR, DOBU is a psychedelic amphetamine synthesized by the legendary American chemist Alexander Shulgin.
More specifically, DOBU is a member of the DOX subfamily.
There's very limited information available on this compound as it has received virtually no consideration from scientific, peer-reviewed studies, and only minimal attention has been paid to it by the online psychonaut community.
However, DOBU's lack of popularity isn't really a surprise. From what little we know, this compound carries a whole host of undesirable traits like an almost four-hour come-up time, as well as a nasty tendency to produce side effects like paresthesia (abnormal skin sensations) and difficulty sleeping.
DOBU is sold as an online designer drug through chemical companies that refer to their products, somewhat euphemistically, as "research chemicals."
DOBU Specs
| | |
| --- | --- |
| Chemical Name | 2,5-Dimethoxy-4-n-butylamphetamine |
| Level of Risk | Low to moderate |
| Other Names | N/A |
| Most Common Side Effects | Psychosis, seizures, anxiety, paranoia, agitation, confusion, increased heart rate and blood pressure, palpitations, chest pain, and difficulty breathing. |
| Duration of Effects | 18 to 36 hours |
| Estimated Threshold Dose | <1 mg |
| Common Dose | Unknown |
| Legality/Status | Research chemical |
| PubChem ID: | 10060720 |
| CAS# | 63779-89-5 |
Tripsitter Safe DOBU Guidelines
🐍 I understand why substituted amphetamines should be treated with respect
⚖️ I'm familiar with the laws for substituted amphetamines in my country & state
🍄 I'm familiar with and confident in the dose I'm taking
🧪 I've tested a sample of the substance I'm using with a drug-testing kit
💊 I'm not mixing any medications or other substances with DOBU
🏔 I'm in a safe & comfortable environment with people I trust
🐺 One of the members of my group is responsible and sober (AKA a trip sitter)
⏳ I have nothing important scheduled for after the trip
🧠 I'm in a sound & healthy state of mind
❤️ I don't have any underlying health issues — don't take DOBU if you have underlying heart, neurological, or psychiatric disorders
👭 Use the buddy system — butylone can remove your inhibition and allow you to make unsafe decisions, always stay with people you trust, and never go out alone
🌵 I understand the risk of dehydration — it's easy to become dehydrated while on DOBU, so make sure you're drinking a cup of water every hour while using DOBU
🦻 Protect your hearing — music can be intoxicating while on DOBU, so protect your hearing and bring ear protection before you go out to a club or concert
What Are The Effects of DOBU?
We don't have a lot to go on when it comes to DOBU. As explained before, its less-than-desirable characteristics have made it an obscure compound. And since the psychonaut community isn't really interested in consuming it, this means the scientific research community isn't that interested in studying its profile.
Here's what Alexander Shulgin, the man who originally synthesized DOBU, had to say about it:
(with 2.2 mg) It was almost the fourth hour before I noticed something. Then I felt an increasing manic intoxication, winding up tighter and tighter. Sleep was impossible until some 18 hours after the start of the trial. There was some paresthesia but no mydriasis. This might be a stimulant, but it is not a psychedelic, at least at this level. Go up slowly.

(with 2.8 mg) Nothing for over seven hours. Then there was what seemed to be an irritability and shortness of temper. Mentally I am completely clear but no more alert than usual. There was no sleep that evening, and the next day there was a feeling of overall depression. Perhaps that was due to the lack of sleep, but there were no signs of residual sleepiness.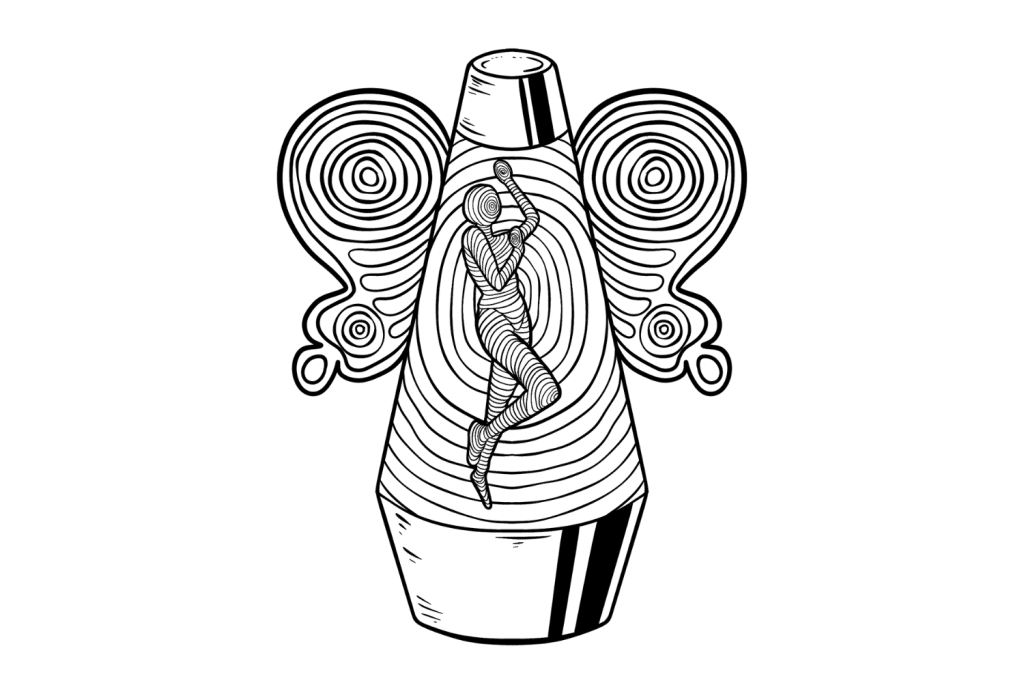 As can be seen, Shulgin didn't even really consider DOBU to be a psychedelic compound. DOBU is closely related to many potent psychedelics, which might seem surprising to some, but the reality is that on certain occasions, even relatively minor chemical alterations are enough to radically alter the pharmacological nature of a compound.
From Shulgin's statements, it would seem that DOBU, as an amphetamine-based compound, leans quite toward stimulant effects, which can possibly cause irritability and low-level mania.
In general, consuming DOBU just doesn't sound like a very pleasurable experience.
However, even though DOBU does not live up to the hype, it is important to have at least a basic understanding of the pharmacological nature of DOx compounds.
DOx compounds belong to a group of psychedelics that are structurally similar to phenethylamine compounds like mescaline and MDMA. These substances are highly regarded for their strong and long-lasting psychedelic effects, which can endure for more than 24 hours. One notable characteristic of DOx compounds is their extended onset times, which can take up to four hours to fully take effect.
Pharmacologically, DOx compounds act on serotonin receptors in the brain, specifically the 5-HT2A receptor, as well as dopamine receptors, which are responsible for their stimulating properties. As a result, DOx compounds produce a range of psychedelic experiences that involve changes in perception, thinking, mood, and sense of self.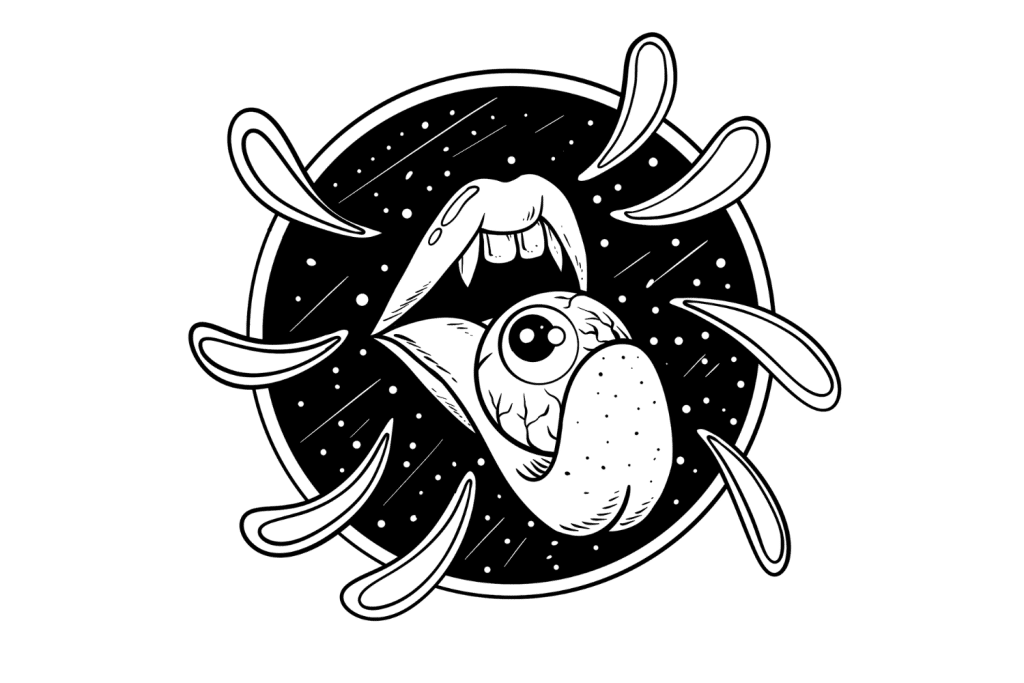 Users often describe the effects of DOx compounds as euphoric and physically engaging, prompting them to engage in activities such as dancing, running, and jumping. This sets them apart from other psychedelics, such as magic mushrooms, which are typically more relaxed in their effects.
However, while DOx compounds have a relatively low potential for addiction and abuse, they can be intense experiences that require careful supervision and should be avoided by individuals with underlying medical conditions.
Is DOBU Safe? Risks & Side Effects
Psychedelic compounds, although not risk-free, are generally acknowledged as having lower levels of risk when compared to compounds such as opioids, alcohol, and cocaine.
Here are some of the risk factors you should watch out for when dealing with DOx psychedelics:
Unusually Long Come-Up
The onset of effects when taking DOx compounds can take three to four hours. This is an unusual trait, and many people commit the mistake of redosing because they think they got a bum tab. When the combined effects of both doses finally hit, it can easily become overwhelming and lead to a bad trip.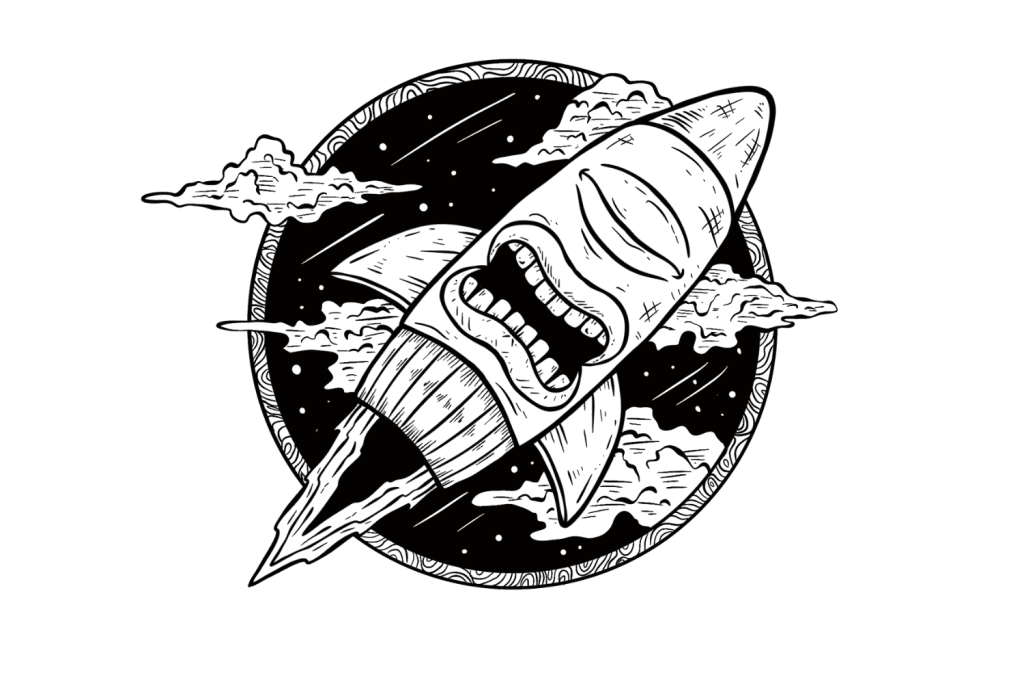 Delusional Behavior
One of the biggest dangers of psychedelic compounds is their ability to cause delusional thinking, which then leads to users placing themselves in dangerous situations. To avoid this, always make sure to have a sober friend with or around you while you're tripping.
Psychosis
It is now recognized that psychedelic compounds have the ability to catalyze episodes of psychosis that can last even after the effects of the drug wear off. Episodes of psychedelic-induced depressive states have also been reported. If you're prone to psychosis or don't find yourself in a good mental state, you should probably stay away from DOx compounds.