Will Psychedelics Be Legal In Minnesota Soon? Here's a Look At the Laws
There are plenty of outdoor activities to get into in Minnesota — unfortunately, psychedelic exploration isn't one of them 🧭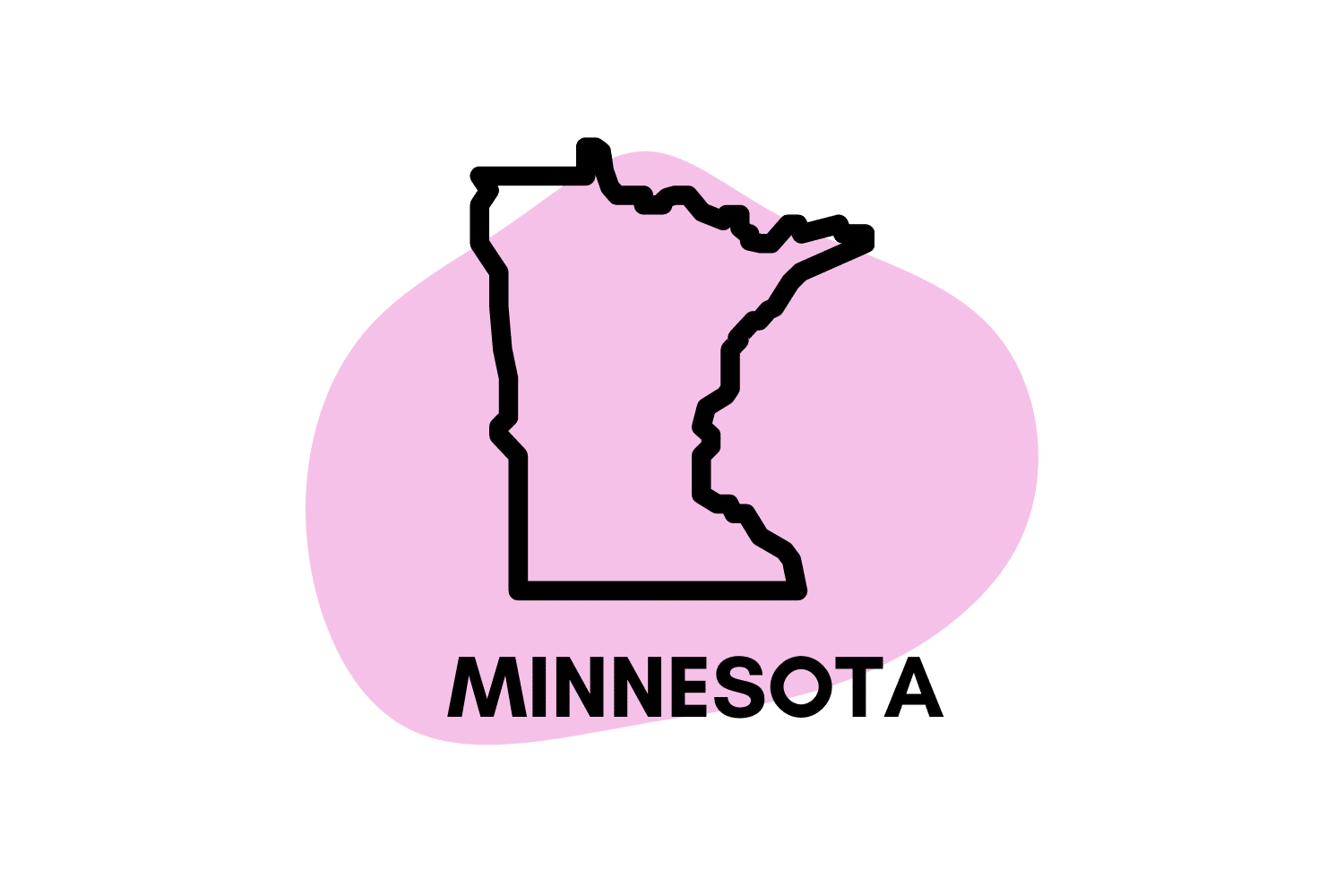 All psychedelics are controlled substances in Minnesota. This means that, unlike in other parts of the country, using them is completely prohibited.
Below, we will discuss various psychedelics' legality and provide you with valuable information relevant to the topic.
Summary of Psychedelic Drug Laws in Minnesota
Psychedelics are illegal in Minnesota, and they'll most likely continue to be in the coming years.
Marijuana is legal for medical use only, except for hemp-derived delta 9 THC, delta 8 THC, and delta 10 THC.
Ketamine is a Schedule III substance, meaning it can be used in a medical setting.
There isn't any pending legislation surrounding psychedelic substances in Minnesota.
Are Magic Mushrooms Legal in Minnesota?
Psilocybin is illegal in Minnesota. According to Sec. 152.024 MN Statutes, possessing magic mushrooms is a controlled substance crime in the fourth degree.
Those who fail to comply with this law face imprisonment for not more than 15 years or a fine of not more than $100,000.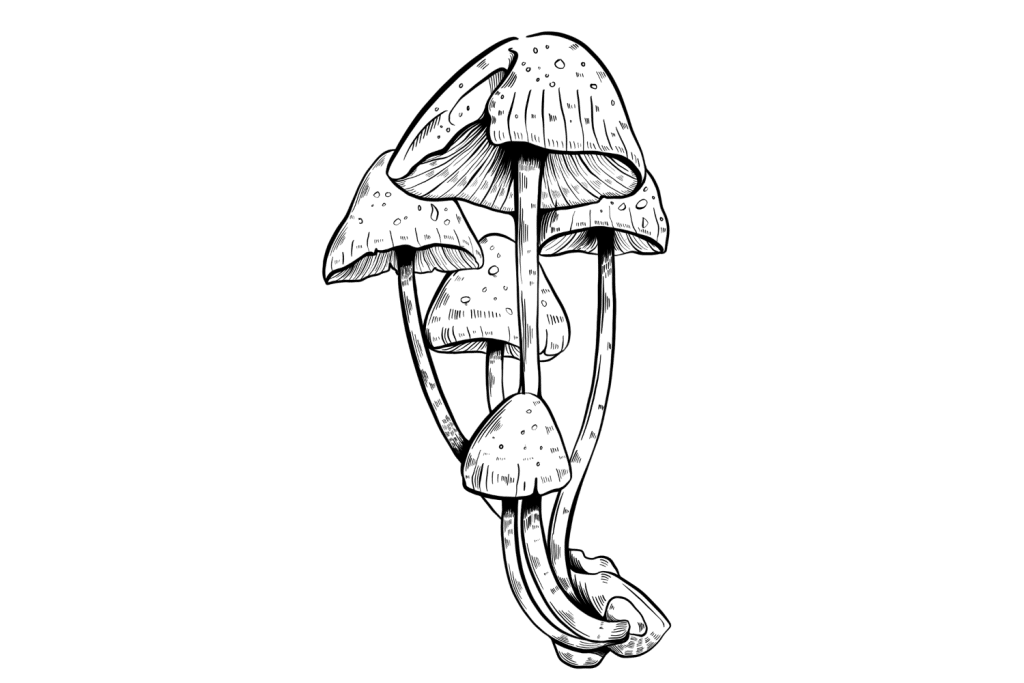 Like most states, Minnesota criminalizes magic mushrooms and other psychedelic substances. However, we believe this may soon change as authority institutions like John Hopkins Medicine advocate for its reclassification.
The exception to this rule is magic mushroom spores, which are legal to buy and sell online, but illegal to germinate. 
Magic Mushroom Decriminalization Status in the United States
Where to Buy Magic Mushroom Spores in Minnesota
In Minnesota, you can find several specialty stores selling magic mushroom spores and grow kits.
The best sources of magic mushroom spores in the US are Sporeslab, Spores 101, or the /r/sporetraders subreddit.
You can freely buy and sell spores everywhere in the country, including Minnesota. The only US states that prohibit the sale of magic mushroom spores are California, Georgia, and Idaho.
Unfortunately, using these spores to grow magic mushrooms is still illegal. They're allowed for the purposes of studying microscopy only.
Related: How Are Magic Mushrooms Grown?
Do Magic Mushrooms Grow Wild in Minnesota?
Yes, species of magic mushrooms grow worldwide, except for Antarctica, where frigid climates don't allow them to thrive, and Minnesota is no exception.
Here, you can find magic mushrooms on the southern slopes in the spring and under or around decaying elms, ash, poplar, and apple trees year-round.
Minnesota's most common species of magic mushrooms are P. semilanceata and P. cyanescens.
Is LSD Legal in Minnesota?
LSD (lysergic acid diethylamide) is illegal in Minnesota under Sec. 152.024 MN Statutes. This compound gets much less love than psilocybin due to its rough history with MK Ultra and the 60s counterculture. Additionally, companies aren't interested in studying LSD because it's no longer patentable.
As a result, LSD is not likely to become legal anytime soon.
Possessing LSD in Minnesota can put you in prison for up to 15 years and carry fines of up to $100,000.
Is DMT Legal in Minnesota?
DMT (dimethyltryptamine) is illegal in Minnesota, and we're not just talking about N,N-DMT. 
This includes all isomers, such as bufo toad venom (5-MEO-DMT), changa, and ayahuasca — a potent psychoactive plant mixture from the Amazon containing DMT and other psychoactive ingredients.
Possessing DMT can land you in jail and result in hefty fines.
The only exceptions here are the religious institutions Santo Daime and Uniao do Vegetal — both of which have been granted access to ayahuasca for ceremonial use. 
Is MDMA Legal in Minnesota?
MDMA, also known as ecstasy, is illegal in Minnesota — but this is likely to change in the coming months.
MDMA is a controlled Schedule I substance, so the penalties are similar to the rest of the drugs on this list. For possession, you can face charges of up to 15 years in prison, and you can also be fined.
It should be noted that MDMA is on the brink of being legalized for medical use. It's used as a tool for psychotherapy by breaking down barriers between the therapist and patient and helping users get in touch with their emotions and unconscious thought patterns. 
This is known as MDMA-assisted therapy. We'll likely see MDMA-assisted therapy clinics popping up around Hibbing, Duluth, Minneapolis, Rochester, and St. Paul in the coming year.
It should be noted that the recreational use of MDMA will likely remain highly illegal for the foreseeable future. The new laws would only affect the use of MDMA by registered psychotherapists for use in a controlled setting. 
Is Ketamine Legal in Minnesota?
Ketamine is a Schedule III substance in Minnesota, making it illegal for recreational use but legal for medical applications.
Ketamine clinics can be found in most major cities. The drug is administered intravenously for sessions lasting around 45 minutes to an hour. This dissociative psychedelic is used for treating PTSD and depression.
Using ketamine recreationally is a crime and can land you in jail for several years.
Is Marijuana Legal in Minnesota?
Marijuana is illegal in Minnesota, but possessing 42.5 grams or less is decriminalized, and you can buy hemp-derived delta 9 THC as long (as long as it's 5 mg or less per edible). You can only access higher concentrations of marijuana-derived delta 9 through the state's medical marijuana program.
Two bills are currently working their way through the pipeline that seek to legalize recreational marijuana in Minnesota.
Medicinal use of marijuana has been legal in Minnesota since 2014. You must meet the requirements and obtain a prescription from a certified physician to apply. Possessing more marijuana than allowed under Minnesota's decriminalization or medical laws can land you in prison for up to five years.
Delta 8 THC and delta 10 THC isomers are also legal following the 2018 Farm Bill, which legalized hemp derivatives containing less than 0.3% THC (specifically the delta 9 isomer).
What's the Difference Between Legalization & Decriminalization?
There are a few key differences between legalization and decriminalization:
The legalization of a drug implies the elimination of all penalties related to possession and the regulation of purchase and sale. The best example is marijuana, which was legalized for medical use, but remains heavily restricted (medical approval needed, quantity limits, manufacturer licensing, age restrictions, etc.).
On the other hand, decriminalization reduces penalties considerably but does not provide a legal framework for commercialization. Minnesota recently decriminalized the possession of marijuana without a medical card. This means offenders can still be charged, but the fines and penalties no longer involve jail time.
Key Takeaways: What's the Future of Psychedelics in Minnesota?
Psychedelics are illegal in Minnesota, and authorities have not attempted to reverse this at any opportunity. Marijuana laws are somewhat relaxed, but they are also behind the times in that regard. Marijuana is legalized for medical use but remains illegal (but decriminalized) for recreational applications.
Everything leads us to believe that big changes in Minnesota will occur when psychedelics are discussed at the federal level. State regulators don't appear to be motivated to change the regulations surrounding psychedelics at the state level.