Fungi at Your Fingertips: Exploring the Best Mushroom Identification Apps
Technology is everywhere, and we all have powerful computers in our pockets in the form of smartphones. So, is there a place for paperback foraging guides, or are mushroom identification apps here to replace them? Let's find out…
Everyone has a smartphone in this day and age. Often, we're glued to them for social media and mindless scrolling, but they can be powerful educational tools. Thousands of apps can teach you about natural processes, how to grow a garden, how to identify plants, and how to identify wild mushrooms.
However, not all of these apps are reliable, and you can't solely rely on the identification apps while out foraging.
In this article, we'll be looking at the following:
I'll also be answering some frequently asked questions about mushroom identification and foraging.
Related: How to Forage for Wild Mushrooms
Mushroom Apps vs. Mushroom Identification Guides
In the age of tech, where everyone has a smartphone, are paperback identification guides phasing out?
There's no question that the phones in our pockets are more than powerful enough to provide all the information needed for accurate mushroom identification. However, after looking at what's on the market, I don't think mushroom ID apps are quite good enough to rely on solely — yet, at least.
I still believe there's a place for paperback field guides. The scruffy spine and torn edges of my favorite field guide didn't come from sitting on a shelf. However, with mushroom identification apps, e-books, and the entire internet at our fingertips, there isn't necessarily a need for a physical book anymore, as sad as that may be.
I think a combination of both mobile applications and physical guides is the best way to go. Whether you carry a physical field guide or have one at home for cross-referencing, they're worth owning. A good physical guide has high-quality images and clear information on determining features and potential look-alikes — many applications are lacking this collective information at the moment.
Many physical guides also contain educational resources to improve your foraging skills, as well as recipes and cooking techniques for certain mushroom species.
Even if you prefer having your phone as your field guide, get a mushroom book for your shelf or coffee table to flick through at home, improve your knowledge, or reference if you're struggling to ID a mushroom.
Top 5 Mushroom Identification Apps
We've tried them all… here are the top 5 apps we've tested for identifying mushrooms in the field.
1. Shroomify Mushroom Identification
| | |
| --- | --- |
| Rating (Out of 5) | ⭐️⭐️⭐️⭐️⭐️ |
| Best Feature | Digital dichotomous key |
| Free or Paid | Mostly free (paid users unlock extra photos) |
| Countries Covered | US, UK, Europe |
| Availability | Google Play & Apple |
Shroomify is one of the best mushroom identification resources I've found outside of books. This mobile application covers the whole of the United States, Canada, northern and southern Europe, and the United Kingdom. The database of mushroom species is vast, and it has some neat features that make identification in the field much easier.
Firstly, the Shroomify app is super-streamlined. When you open the application, you're met with six buttons — "identify fungi, choice edible fungi, the month's common fungi, deadly poisonous fungi, search by name, and foraging tips."
The "identify fungi" button leads to a user-friendly digital dichotomous key.
To identify a mushroom in the field, users are asked to first select the mushroom type (gill, pore, morel, bracket, etc.) before moving on to cap color, cap shape, mushroom size, gill color, and gill attachment. After carefully going through the key, you're met with a series of potential species complete with pictures, descriptions, and key feature data.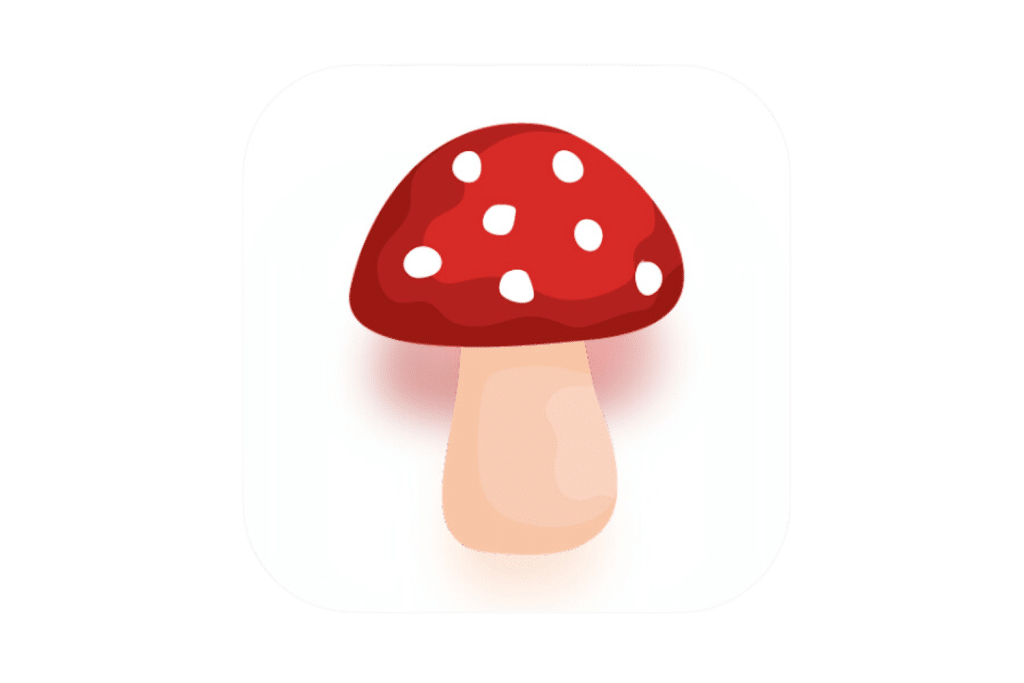 This format essentially streamlines the identification methods used in many top-end paper identification guides, and it works extremely well.
The other buttons on the homepage allow you to scroll through edible and poisonous fungi in your region as well as mushrooms that are common in your month of search — this gives you an idea of what to expect in the field.
The app also has a small section on foraging tips as well as a manual search feature that allows you to type in a species and observe its identifying features.
Overall, Shroomify is a fantastic mushroom identification app. Free users get full unrestricted access to the database without annoying advertisements. Paid users unlock additional photos under each species guide. 
2. Picture Mushroom: Mushroom ID
| | |
| --- | --- |
| Rating (Out of 5) | ⭐️⭐️⭐️⭐️⭐️ |
| Best Feature | Accurate photo recognition & mushroom maps |
| Free or Paid | The free version is limited, and the paid provides unlimited use |
| Countries Covered | Worldwide (extensive) |
| Availability | Google Play & Apple |
"Picture Mushroom" is, without a doubt, the best photo recognition app for mushroom identification that I've found. I submitted five different species (Psilocybe semilanceata, Amanita muscaria, Boletus edulis, Russula emetica, and Craterellus tubaeformis), and all came back with the correct ID.
The photos I submitted were mediocre at best, so I'm extremely impressed with the result. Now, that's not to say that this feature should be relied on solely for identifying potential edible or medicinal mushrooms, but it's a great first step in the identification process and a fantastic way for beginners to learn.
Before we get more into this, I will say that this is a premium app. You can use it for free without a subscription, but the number of submissions is limited. I tried the 7-day free trial to unlock the entire app with the intention of canceling, but I have decided to continue the membership — let me tell you why.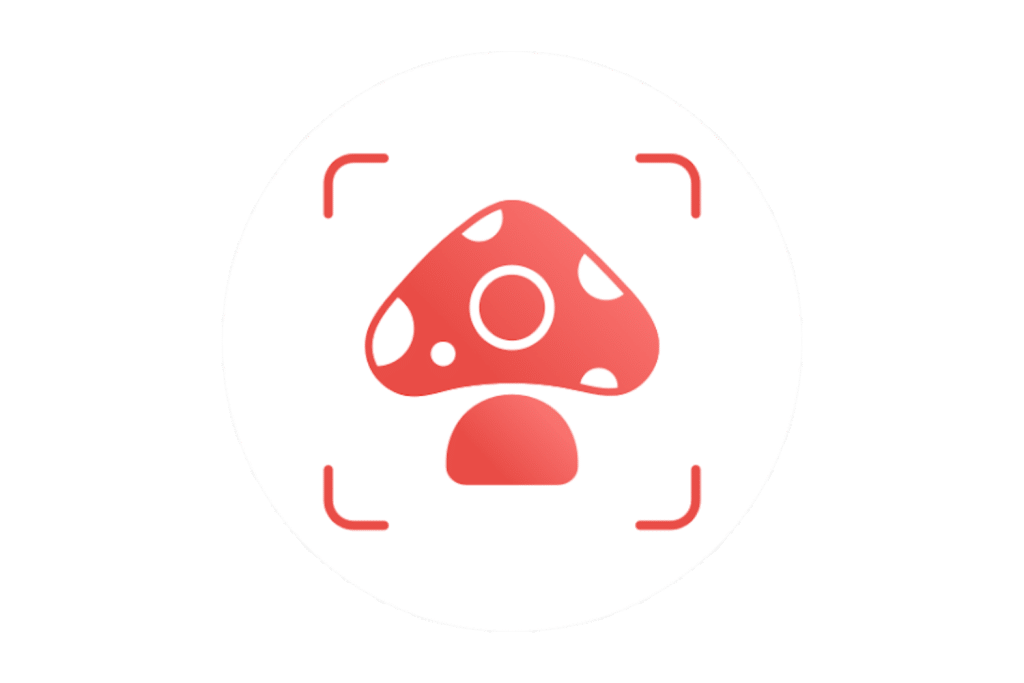 I love the layout of this app. It's streamlined and uncomplicated — all the features are easily accessible and easy to use, unlike many other plant and mushroom ID apps out there.
As well as the photo recognition feature, the app is packed with resources to expand your mycological knowledge. There's also a world map packed with forager's finds. You can hover over your region to find locations and dates from users who have found a particular species. You can even use the search bar to discover individual species.
When the search bar is used to search "Boletus edulis," you can browse the map and discover all the locations the species has been reported in — perfect if you're looking for new stomping grounds to go out foraging. I love this feature, and surprisingly, it helped me track down one of my favorite gourmet mushrooms — Cantharellus cibarius (Golden Chanterelle).
Overall, this app is fantastic. As with all of these identification apps, you shouldn't rely on them solely, but if you're looking for the most information in terms of species diversity and location, this is one of (if not) the best. 
3. Mushroom Identify: Automatic
| | |
| --- | --- |
| Rating (Out of 5) | ⭐️⭐️⭐️⭐️ |
| Best Feature | Educational resources & "Ask the Community" feature |
| Free or Paid | Free with minimal banner advertisements |
| Countries | Worldwide |
| Availability | Google Play Only |
"Mushroom Identify – Automatic" is another photo recognition app with some pretty cool features. The photo recognition is impressive, producing around 80% accuracy for the 10 species I submitted. I like the layout of this feature — it's easy to use and provides plenty of information on species and their determining features.
The photo recognition feature wasn't my favorite part of the app. There were a few other features I liked far more.
I love the "Ask the Community" section of the app. Here, you can submit photos and ask other users their opinion on identity. When answering a query, users can submit a species name, and other users can up-vote it or down-vote the answer. This makes it quick and easy to get a large number of opinions on the mushroom in question.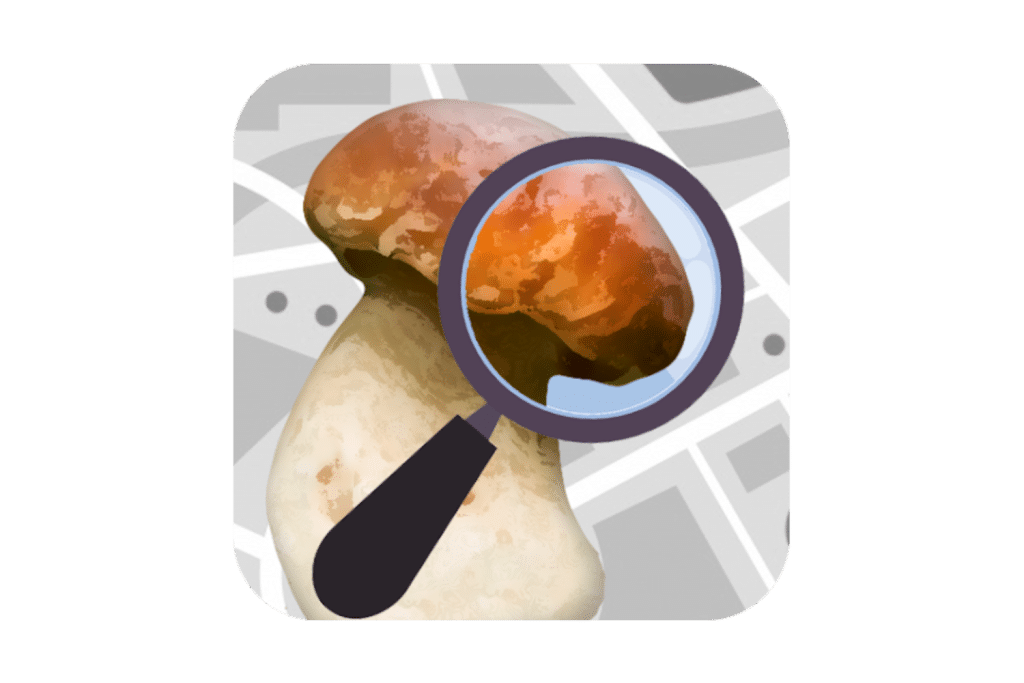 I also like the educational quiz game included with the app. On the "star" symbol in the menu, you can test your knowledge with quick games. Photos with multiple-choice answers are shown over several turns, and your score is ranked based on the percentage of correct answers. This is a great way to learn general features and familiarize yourself with common mushroom species.
There's also a discover section on the app with edible, avoid, and toxic categories where users can discover and learn about new mushroom species.
This app is completely free, with no opt-ins for a paid upgrade. Surprisingly, there's very little in the way of advertisements either. There are a few banner ads here and there, but no annoying pop-ups as there often are with other "free" mobile applications.
Overall, this is a great all-round mushroom identification app. Can it be used solely for identifying mushrooms? — No. However, it's a fantastic educational resource that can teach you a thing or two about mushroom foraging.
4. Book of Mushrooms
| | |
| --- | --- |
| Rating (Out of 5) | ⭐️⭐️⭐️ |
| Best Feature | The sheer amount of information |
| Free or Paid | Free |
| Countries Covered | North America |
| Availability | Google Play Only |
The Book of Mushrooms mobile app is exactly what it sounds like — a book of mushrooms.
This app doesn't boast photo recognition or many other features, but it's extremely comprehensive. It contains 254 mushroom species and counting — all with information on identification parameters, places of growth, edibility info, and dozens of high-quality images.
This "mushroom app" is more comparable to a classical field guide. It has sections for edible and inedible species with a plethora of information under each, including look-alikes. It allows you to add species under a "favorites" tab so you can create your own quick-reference field guide for the species you desire to hunt.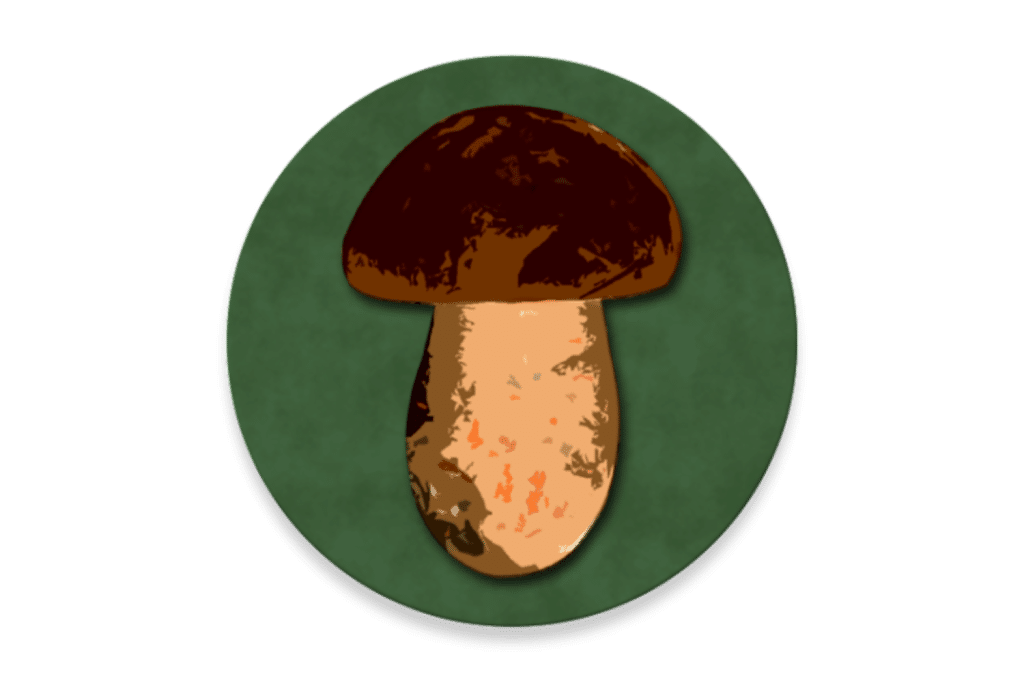 There's a handy mushroom calendar with all 254 species on it. This calendar outlines each species' growing period and when they're most prevalent.
The one thing that annoyed me slightly was the sheer length of the descriptions under some of the species. Of course, it's fantastic to have a plethora of information at your fingertips, but when you're out in the field, you want to get straight to the identification parameters rather than read about the mushroom's history and uses.
Overall, the Book of Mushrooms App is a comprehensive (maybe a little too much) field guide that makes a great addition to other means of identification. It's fantastic for learning about different species, and I could see it coming in handy; it wouldn't be my first go-to point of reference, though.
5. ShroomID: Identify Mushrooms
| | |
| --- | --- |
| Rating (Out of 5) | ⭐️⭐️⭐️ |
| Best Feature | Community of foragers |
| Free or Paid | Basic features are free (upgrade unlocks maps, offline mode, and "priority queue") |
| Countries Covered | Worldwide (limited) |
| Availability | Google Play & Apple |
ShroomID is a feature-packed mushroom identification app.
The primary feature of the app is photo recognition. The user can take up to four photos of a specimen in the field or upload photos from their phone gallery to determine its identity. The system provides a list of potential identities for the photos submitted, and although it's not 100% accurate, I found it to be quite good.
I submitted five different species from my phone's gallery, and the app got three correct, one wrong, and one in the correct genus. I have to admit, my photos could have been better; the app recommends a photo from the top, side, and underside of the cap — I couldn't provide all of these with the photos I had to hand.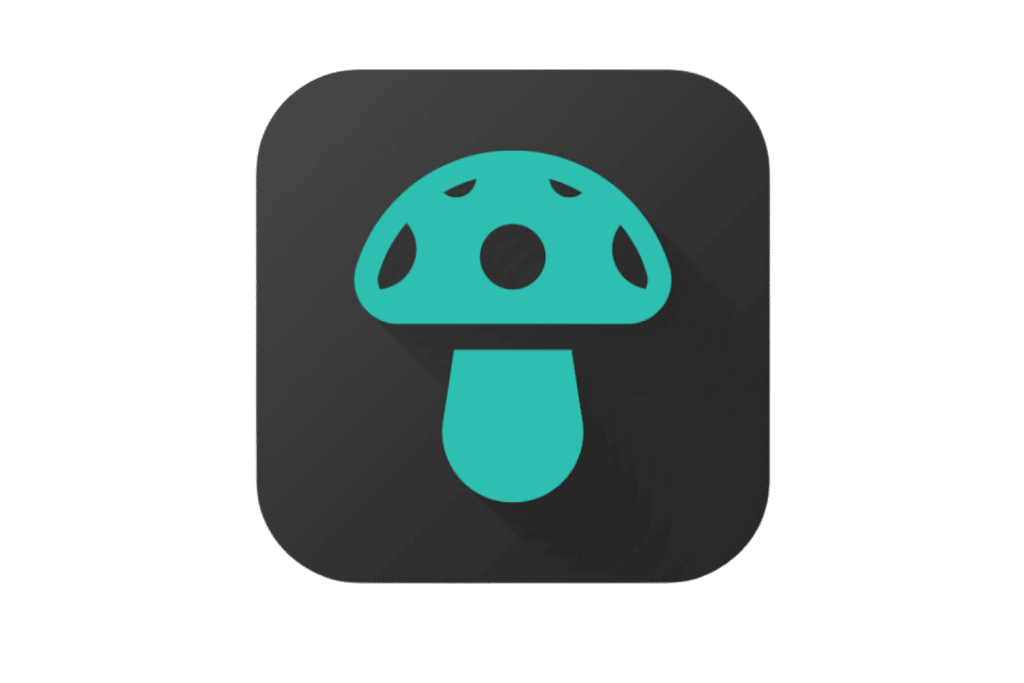 Overall, the photo recognition feature of ShroomID is impressive. However, it shouldn't be relied on solely for species identification — the app also makes this clear to its users.
One thing I do like about the app is its community-oriented nature. Users can upload their photos after using the photo recognition feature to share with other foragers and ask for a confirmation of identity. I tested this feature and found that there's a small group of keen foragers who are helping each other with identification, but the engagement is still low — this may be something that grows over time.
There's a series of discussion groups that can be joined within the app — some with over 10,000 members — where mycologists can share ideas, finds, and ask questions. The "Magic Mushrooms" group is particularly engaged, so if you're interested in foraging for psychedelic mushrooms, I'd recommend installing the app just for this.
Other identification methods are slowly growing on ShroomID, such as step-by-step key-based identification. However, these are in their early stages and require a lot of development before they're actually useful on the field.
A map service is also available, which shows what mushrooms are in season in different areas. It also pinpoints rough locations when users ID a mushroom in the field. This feature is purely for premium users only and can only be unlocked by signing up for a paid subscription.
Overall, ShroomID is a good app that's packed with features. The photo recognition is impressive, and the growing community is promising. However, I get the feeling that the app is trying to provide too many features. It's a jack-of-all-trades app — everything works okay, but it doesn't overly impress in a single area. 
Top 5 Mushroom Identification Guides
There's nothing more valuable to keep in your pack than a good mushroom identification guide — even with the best apps in the world, a good guide is invaluable for double-checking your answers and for truly learning about the mushrooms you're hunting for.
1. Peterson Field Guide to Mushrooms of North America (2021)
(Karl B. McKnight, Joseph R. Rohrer, Kirsten McKnight Ward & Kent H. McKnight)
The Peterson Field Guide to Mushrooms of North America is a pocket-sized guide for mushroom identification in the United States and Canada (mainly). 
This beautifully illustrated book is a revision of the "McKnight and McKnight Field Guide of 1987." It contains a comprehensive list of edible and toxic species alongside detailed illustrations of each species' determining features.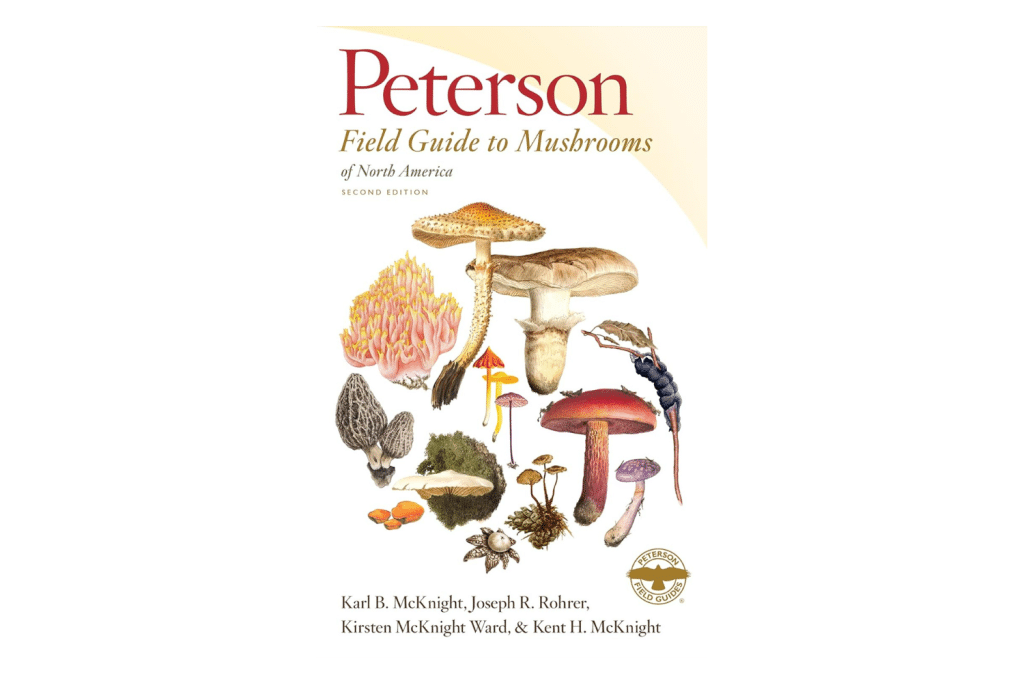 The guide uses five key features found on mushrooms to help readers determine the identity of a find. Under each species, the guide displays the features of the gills, cap, and stalk. Under each section, notes are provided on similar-looking species, poisonous look-alikes, and how to tell them apart.
Overall, this is a fantastic all-around guide that's convenient to use in the field. It includes all of the common edible and gourmet mushrooms you'll find in Canada and the United States, as well as some medicinal, psychedelic, and toxic species. 
2. Field Guide to Mushrooms & Other Fungi of Britain & Europe (2006)
(Michael Eppinger)
If you live in the UK or Europe, The Field Guide to Mushrooms & Other Fungi of Britain & Europe is the one to have. This extensive field guide contains over 170 mushroom species (edible and inedible) and tons of information on how to properly identify each one.
Each page of the book is dedicated to one species of mushroom. The identifying features are clearly laid out in text accompanied by several high-quality images. All of the determining features are numbered for systematic identification, and each species has a "typical features" section that outlines the most obvious ways the species differs from others.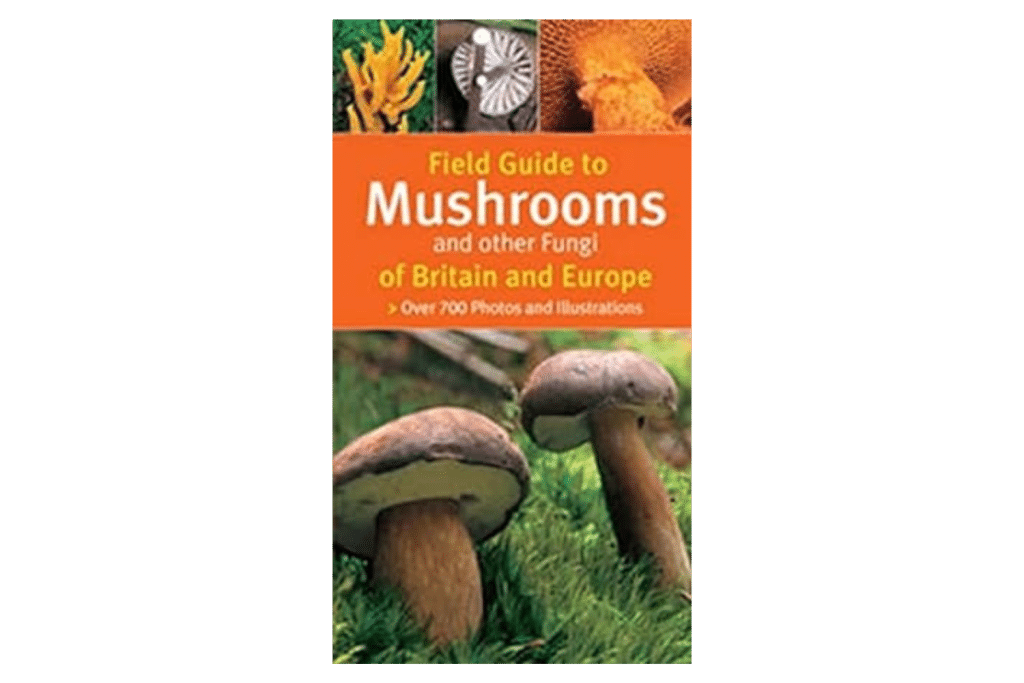 As well as all of this, each species page has a section of "similar species," so you're aware of any potential look-alikes and their differences.
Overall, this is a well-designed book that's packed with information. Its layout makes finding and identifying mushrooms easy. It's small enough to fit in a jacket pocket and is covered with plastic to provide some protection against the elements while you're in the field. 
3. The Complete Mushroom Hunter (2017)
(Gary Lincoff)
The Complete Mushroom Hunter by Gary Lincoff is something a little different from your average field guide. This is more of a book for the home that you can reference before and after foraging. It does include an extensive identification guide on several different edible mushrooms across the globe, but it also contains a plethora of additional information.
If you're looking for a book that'll teach you the ins and outs of foraging, including identification parameters, location, sustainable practices, and how to cook up your finds, this is the book for you.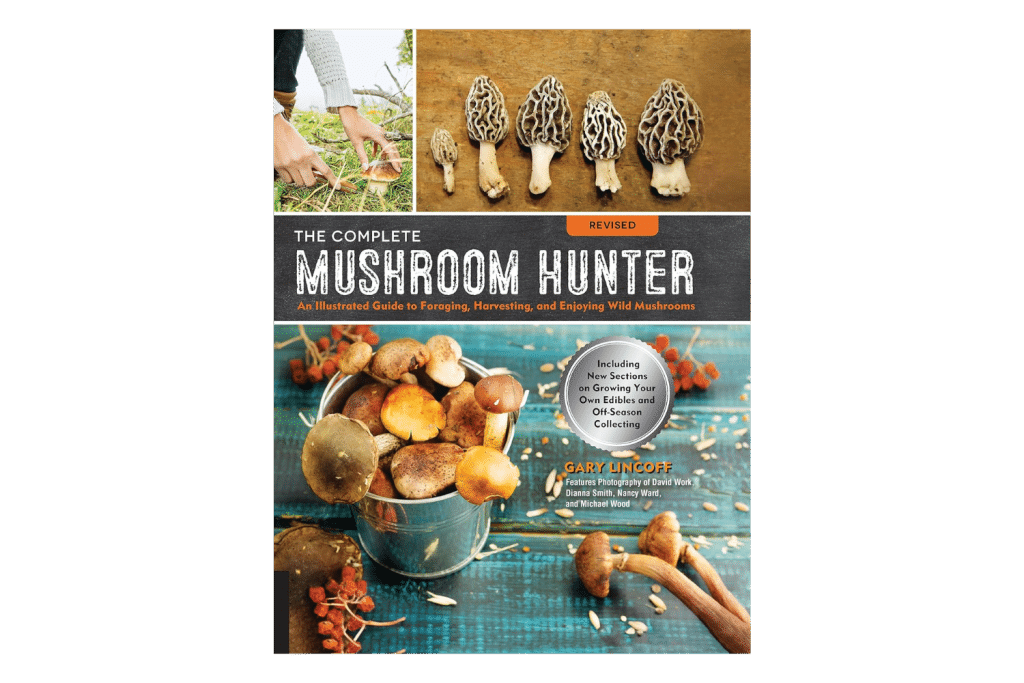 Not only will this book teach you how to forage for edible mushrooms, but it also provides recipes for several wild mushroom species. It's one thing knowing how to find and identify choice edibles, but if you don't know how to make them shine in a dish, you may as well buy button mushrooms from the supermarket.
It's always good to have several books for reference. This is a great one to keep on your coffee table to look at when you come back from the field. You'll be able to double-check that you correctly identified the mushrooms you found and get some inspiration on how to cook them.
Overall, this is a fantastic guide that is perhaps a little too extensive to bring out foraging with you but perfect for keeping on the shelf or coffee table at home as an educational resource, reference guide, and recipe book.
4. Psilocybin Mushrooms of the World: An Identification Guide (1996)
(Paul Stamets)
If you're interested in psychedelic mushrooms and want to learn about different species of psilocybin mushrooms, Paul Stamets' "Psilocybin Mushrooms of the World" book is a must-have. This book has detailed descriptions and color photographs of over 100 different species of "magic mushrooms."
Each species is fully described with its determining features, traits, and habitats. Close relatives and poisonous look-alikes of each species are also described.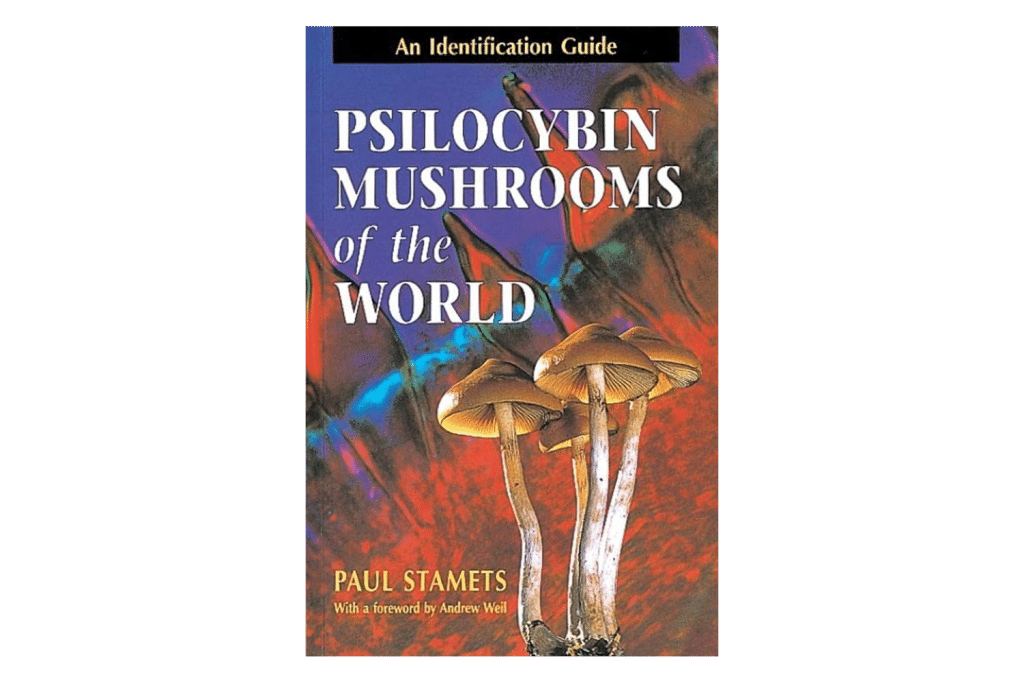 Paul Stamets is a legend in the mycological space. His knowledge of psychedelic mushrooms is vast, and much of it is shared in this guide. Never before have so many photos of psilocybin-containing mushrooms been compiled into a guide like this.
Although Psilocybin Mushrooms of the Word is primarily an identification guide, Paul also explores the use of psilocybin mushrooms by ancient peoples and their significance in modern-day cultures.
This book is one for keen psychonauts, mycologists, scholars, and foragers who wish to go in search of psychedelic fungi…
5. Medicinal Mushrooms: The Essential Guide (2021)
(Christopher Hobbs)
Interested in the medicinal properties of mushrooms and which species can promote health? — Medicinal Mushrooms: The Essential Guide by Christopher Hobbs is the book for you.
This guide details the physical and mental benefits of mushrooms and how different mushroom species can boost immunity, improve memory, stop infection, expand consciousness, and potentially fight cancer.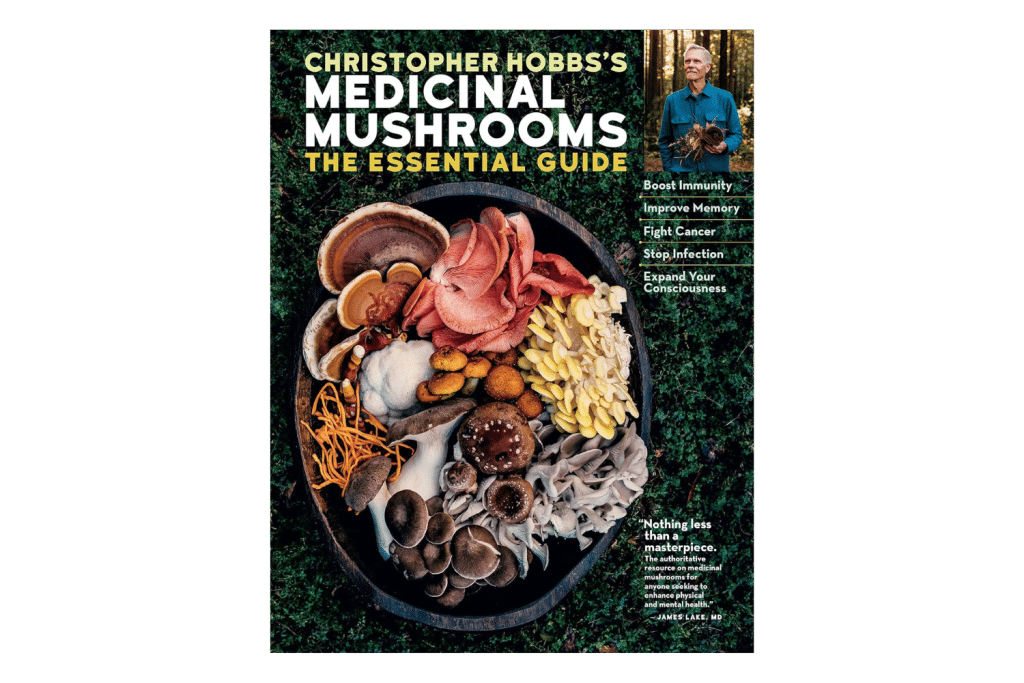 In the book, Hobbs profiles over 20 medicinal, edible, and psychedelic mushroom species, including Lion's Mane, Chaga, Reishi, Oyster, Turkey Tail, Shiitake, Psilocybe cubensis, and Psilocybe cyanescens. It's packed with beautiful photography and detailed but easily digestible information on identification, basic mycology, cooking, and cultivation.
This isn't an extensive field guide packed with hundreds of species but rather a to-the-point guide that can be used to identify, understand, and use mushrooms for therapeutic purposes. It teaches the reader how to harvest mushrooms from nature, grow them at home, and use the fungi to their maximum potential.
If you're interested in the health benefits of medicinal, edible, and psychedelic mushrooms, you should have this book on your bookshelf. 
A Quick Word on the Benefits of Regional Field Guides
Although the mushroom identification guides above are fantastic all-rounders to help you in mushroom identification across North America or Europe, regional field guides are also valuable.
Having a regional field guide with you allows you to research, find, and identify which edible, medicinal, or psychedelic mushrooms there are in your area. It also provides a better understanding of the potentially toxic look-alike species in your area.
While many species of fungi span the entire globe, each geographic region boasts its unique array of species, ecosystems, and climatic conditions. This diversity means that relying on a "one-size-fits-all" guide can lead to misidentifications and missed opportunities in your specific area.
Local field guides are invaluable. If you want to start foraging for mushrooms seriously by exploring different species, I recommend purchasing a local field guide. For people in Europe, that may be a field guide for the country you reside in. For those in Canada or the United States, that may be a local state or province guide.
One of the primary advantages of regional field guides is their ability to highlight species that might not appear in more generalized guides. Many mushrooms have limited geographic ranges due to their ecological preferences, making them exclusive to certain ecosystems.
By consulting a regional guide, you may gain access to a selection of species that are most likely to be encountered in your area. This not only improves your identification abilities but also opens up new species that may be overlooked with a broader field guide.
Regional field guides may also provide information on habitats and specific seasons in which a particular species appears. This gives you the upper hand when you head out in search of a specific mushroom when it's off-season. 
Why You Should Never Rely Solely on Mushroom Identification Apps
You should never rely solely on identification apps to get a positive ID on a mushroom. Even if you're using a comprehensive identification app or paperback guide, you should always cross-reference the find with another guide, diagram, or experienced forager.
Some edible and medicinal species can have potentially deadly look-alikes, so it's important that you use as much information as possible before bringing a shroom to the table. Some species are easier to identify than others, but when foraging any wild mushroom, you must have a 100% Positive ID on it before putting it anywhere near your mouth.
Your foraging skills will grow as you find more mushrooms. Eventually, you'll get to know a species so well that you'll be able to identify it without the use of any app or guide. However, when you first start heading into nature to find mushrooms, you must always assess your find with multiple references.
If you're not 100% sure of a mushroom's identity, ask an experienced mycologist to help you or dispose of it. Never eat a mushroom that you don't have a positive ID on.
How to Get a 100% Positive ID on a Mushroom
Getting a positive ID on a mushroom can be easy if you have experience foraging for said species. However, if you've never found the species in question, it can be a complex process that requires multiple steps before you deem it "safe to eat."
Generally speaking, when you get your "eye in" on a species after you've found several specimens, identification becomes much easier. I've foraged for Boletes, Chanterelles, Morels, and Liberty Cap mushrooms for years, and as soon as I see one, I'm 100% sure of its identity.
Related: Morel Mushroom Maps (Where to Find Morels Near You)
Proficiency with mushroom identification in the field comes with time. I'm by no means an expert, but there's a selection of genera and species that I'm familiar with. For any mushrooms outside of these, I'll go through a vigorous identification process before consuming. You should do this, too, if you're unfamiliar with a mushroom you've found.
Here's how I get a positive ID on a mushroom I'm unfamiliar with:
1. Collect as Much Data as Possible
When I find a mushroom that looks edible, I'll first collect as much data as possible. I'll assess its size, shape, color, gill arrangement, stem characteristics, and any distinctive features like odors or stains.
Then, I'll take those features and reference my ID guides and mushroom apps. If I don't find any matches, I take to the internet and make a few searches. If I still don't have a match, I'll record everything from the habitat I found it in, the exact location, nearby trees, and the substrate type (wood, much, sand, soil).
2. Photograph from Multiple Angles
If I haven't got a positive ID after the first step, I take as many photos of the specimen as possible, making sure to photograph the cap, gills, and stipe as best as I can.
I may also take a video of the mushroom, noting its features.
3. Collect the Specimen and Take a Spore Print
If I'm certain that the species isn't protected — I reference a local field guide for this — I will collect the mushroom, making sure to keep the whole fruit as intact as possible. Everything from the basal bulb to the cap comes home with me.
I may take further photos of the mushroom in better light at home before taking a spore print of the mushroom by removing the stem and placing the cap under glass on top of a piece of paper. I can then observe the spore color and photograph the print.
4. Consult a Mycological Group
With everything I've recorded — including the details I've noted, photographs I've taken, and pictures of the spore print — I'll make a post to a local Facebook group or mushroom forum to see if anyone knows of the species.
If you're part of a large group and provide plenty of high-quality images, you should get a positive ID of the mushroom. This has worked for me when I've been unsure of a mushroom's identity.
5. Microscopic Examination
If, after all this, I still don't have a positive ID, I would consider sending a sample off for examination by an experienced mycologist who can observe the spores under a microscope.
I've never had to do this, but if you have a mushroom without an ID and you're keen enough, this would be the way to go. You never know; if you've found a species that you or a group of keen foragers can't identify, you may have found an entirely new species.
Frequently Asked Questions About Mushroom Identification
Below are some FAQs we hear in regard to mushroom identification.
1. What Tools or Equipment Do I Need for Mushroom Foraging?
Mushroom foraging is a cheap hobby. Technically, you can do it for free — all you need is a mobile, a couple of mushroom apps, access to the internet, and a bit of free time to get out in nature. However, there are a few things that make a forager's life easier, but even these tools, equipment, and resources don't cost much.
If you want to take up mushroom foraging seriously, these pieces of equipment will make your life easier:
Foraging Knife — A foraging knife is a specialist tool that allows you to cut and clean a mushroom in the field. It features a sharp blade and a soft brush that allows you to cut mushrooms at the base and brush away any dirt before collecting it.
Foraging Basket — You may have seen mushroom foragers walking around with wooden or wicker baskets. Sure, you can use a paper bag, but these baskets ensure the mushrooms stay dry, fresh, and uncrushed from the minute you pick the mushroom to the second you get home.
Field Guides — Field guides for your region are extremely useful if you're going to head out foraging for a handful of mushroom species. They will detail the edible and poisonous fungi in your local area. I recommend getting a field guide or two if you're serious about foraging.
Food Dehydrator — If you want to collect and store mushrooms long-term, drying them is the best form of preservation. You can air-dry mushrooms, but dehydrators are much more efficient and speed up the process.
Related: Best Gifts for Mushroom Hunters
2. How Do I Perform a Spore Print, and Why Is It Important for Identification?
Spore prints are the fingerprints of a mushroom. They can be extremely useful in mushroom identification if a species can't be identified with 100% accuracy from physical appearance alone. Identification aside, spore prints also make for pretty cool art pieces too.
The color and pattern of the spore print can be used for identification if you're not 100% sure of a mushroom's identity. Some mushroom species can look almost identical, and spore coloration can be the only way to differentiate them.
Taking a spore print is easy. All you have to do is trim off the stipe and place the cap gill-side-down on a sheet of paper. Placing a glass jar or bowl over the cap ensures it doesn't dry up before the cap gets a chance to stop its spores.
After 24 to 48 hours, you can carefully remove the cap from the paper. A detailed spore print will be left imprinted on the paper below. If you want to keep a spore print for decorative or documentative purposes, you can preserve it by spraying it lightly with an artist's spray or hairspray.
3. Can I Identify Mushrooms Solely Based on Their Smell?
Smell is a good indication of the edibility of a mushroom. Some edible mushrooms have a sweet, nutty, or fruity scent that can be used in the identification of the species. However, scent alone should not and cannot be used as a sole means of identification.
By observing the physical features, location, time of year, and, in some cases, spores, foragers can determine the species of a mushroom. Scent may also be used alongside these determining features in the identification process. For example, Golden Chanterelle mushrooms (Cantharellus cibarius) have an apricot-like aroma, whereas their look-alikes do not. Although the scent alone can't be used to identify a Chanterelle, it does come in useful when distinguishing a "true Chanterelle" from a "false Chanterelle."
4. How Do I Properly Document and Record My Mushroom Finds for Accurate Identification?
Documenting and recording your finds is not only good for identification but also provides you with a diary of locations, times, and species to look back on when the next foraging season comes around.
Some mobile mushroom applications can help with this process by providing GPS-based logs for you to record the exact locations, times, and conditions in which a mushroom was found.
Here are 10 tips for documenting your fungal finds:
Photograph the mushroom from various angles
Include a scale for reference — Place the mushroom on your hand and photograph it, or better, put a ruler next to it.
Record habitat details — Document the location, type of land, elevation, nearby plants, and any distinctive features of the environment.
Note the date and time the mushroom was found.
Describe physical characteristics — Write down a brief description of the mushroom's most recognizable features.
Take a spore print — If possible, take a spore print and store it with your photos.
Collect specimens — Make sure to check local foraging laws and the protected species list before doing this.
Use a field notebook or app — Keep a dedicated notebook for your mushroom observations. Include sketches, diagrams, photos, and detailed notes about each find all in one place.
Record GPS coordinates — Use a mobile application for this, or jot down the coordinates of your find.
Document weather conditions — Write down the air pressure and weather conditions on the day of the find and a few days prior to discovery (if possible).