Toronto On Hold for Decision on Decriminalization of All Drugs; Advocates Say Approval is Urgent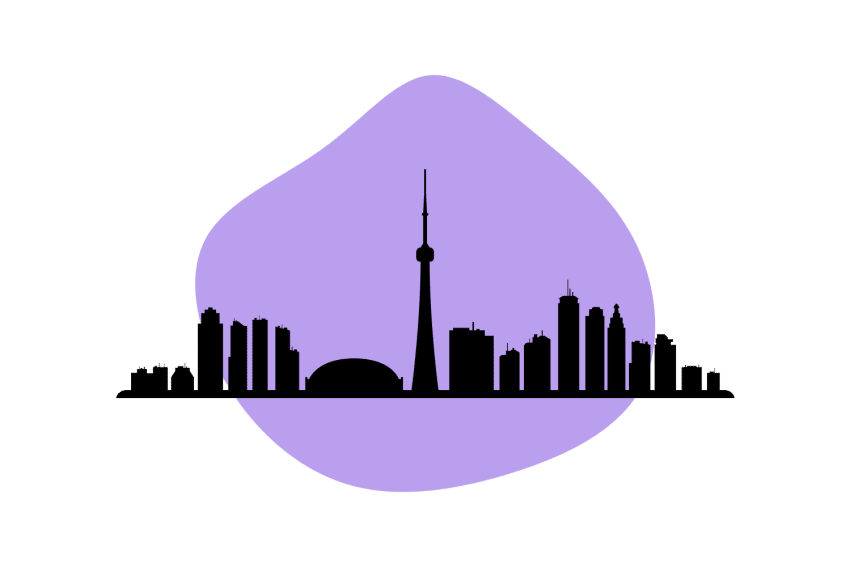 In January 2022, Toronto submitted a request to Health Canada for an exemption under the Controlled Drugs and Substances Act for personal use and possession of all drugs.
Toronto has yet to receive a decision on its request. Harm reduction advocates say a rise in opioid deaths has stressed the need for action. Toronto, Canada's largest city, experienced a dramatic increase in overdose deaths during the pandemic.
In this article, we will discuss what's in the Toronto request and how and why the city believes decriminalizing small amounts of all drugs will positively impact overdose deaths. We will also compare the Toronto proposal to legislation submitted by Vancouver and British Columbia.
Status Quo Not Working; Alternative Approach Needed
In a November 2021 report to the Toronto Board of Health, Dr. Eileen de Villa, Medical Officer of Health, advised the board to seek out alternative approaches to prevent death from drug overdoses in the city. "The status quo approach to the drug poisoning crisis is not working," she said.
In its December 6, 2021, meeting, the Toronto Board of Health took de Villa's advice.
The Toronto Board of Health sent a request to Health Canada asking for "urgent action by the Federal government" to provide the city an exemption to the Controlled Drugs and Substances Act that would "decriminalize personal possession of illicit substances within Toronto's boundaries."
Vancouver Gets the Ball Rolling
Toronto is not the first Canadian city to advocate for changes in Canada's drug laws. In May 2021, Vancouver was the first Canadian city to submit a proposal to Health Canada, the government department responsible for national health policy, to decriminalize small amounts of all illicit drugs.
The Vancouver proposal drew fire from both sides from its beginning. It set thresholds for possession of approved drugs that advocates complained were too low, and law enforcement officials protested were too high. Local advocacy groups said that the plan, known as the "Vancouver Model," was "deeply flawed because the people it is meant to help were never consulted as promised."
British Columbia Joins the Campaign
Vancouver city officials were still waiting for a decision on its decriminalization proposal when British Columbia filed its own request for exemption from Health Canada's drug laws.
That request was filed in November 2021, making British Columbia the first Canadian province to submit a proposal to Health Canada to decriminalize small amounts of illegal drugs. Although it was modeled after the "Vancouver Model," there were some significant differences between them.
For one, the Vancouver proposal included the decriminalization of all drugs, including psychedelic drugs such as magic mushrooms, mescaline, ayahuasca, and LSD. The British Columbia proposal only requests an exemption for MDMA (ecstasy/molly).
Another significant difference is the threshold levels set for each drug. In the Vancouver model, the levels were drug-specific. In the British Columbia model, the threshold level is the same for all drugs included in the model.
Success for B.C.
In June 2022, Health Canada approved British Columbia's proposal, making it the first Canadian province to be permitted to remove criminal penalties for people who possess a small amount of certain illegal drugs for personal use.
The Minister of Mental Health and Addictions and Associate Minister of Health announced the granting of a three-year exemption under the Controlled Drugs and Substances Act (CDSA) beginning January 31, 2023.
The British Columbia Exemption From Controlled Drugs and Substances Act is limited to the possession and use of 2.5 grams of four specific substances by adults (18 and over):
Opioids (including heroin and fentanyl)
Cocaine (including crack and powder)
Meth
MDMA
According to advocacy groups in the area, many entrenched drug users are dependent on far more than 2.5 grams a day, and the policy, while significant, "sets them up for failure." One user lamented: "At 4.5 grams (the original threshold), I thought that was low. 2.5 grams, I think that's ridiculous. I need that to wake up in the morning. For people with higher tolerances, it doesn't really cut it at all."
Ryan McNeil, an affiliated scientist at the B.C. Center on Substance Use, said the thresholds fail to account for many of the dynamics of drug use. "There are some people who potentially might eliminate and disentangle the police from their lives and that's important — but it's going to leave so many people behind. In that regard, it's really a policy that represents a half-measure," he said.
The Act also stipulates that unless specific permission is given, any of the drugs listed in the exemption — in any amount — cannot be:
In your possession for purposes other than personal use
Produced
Given away
Supplied to anyone
Sold
Administered
Transferred
Transported
Sent or delivered
When the British Columbia proposal was approved, Vancouver, the largest city in British Columbia, withdrew its submission.
Toronto Proposal Still Waiting for Health Canada Approval
Many months later, Toronto is still awaiting a decision on its Request for Exemption from the Controlled Drugs and Substances Act.
According to Health Canada, the Toronto application is still being evaluated. The body responsible for Canada's national health policy says that such requests are "carefully and thoroughly reviewed on a case-by-case basis."
However, drug policy reform advocates say a rise in opioid deaths has stressed the need for immediate action. "I see no urgency. I see complacency," said Dan Werb, Director of the Toronto-based Centre on Drug Policy Evaluation, which was enlisted by the city to help work on the decriminalization proposal.
Although both the Toronto and British Columbia decriminalization proposals stress the importance of elevating substance abuse and addiction from a criminal matter to a health issue, the Toronto Board of Health says present conditions in its city constitute a health emergency.
According to the Board, the city is experiencing a drug overdose crisis. The Toronto Paramedic Services reported that from November 1, 2020, to October 31, 2021, they responded to 5,776 suspected opioid overdose calls, including 351 calls involving death.
This amounts to a 61 percent increase in the number of suspected opioid overdose calls compared to the previous 12 months and a 53 percent increase in the number involving a death. Opioid deaths in Toronto's homeless shelters increased by 117 percent during the same period.
"There is an urgent need for a comprehensive public health approach to drug policy that removes structural barriers to healthcare and social services, provides alternatives to the toxic drug supply, and enhances and expands services to improve the health and well-being of Toronto's communities," de Villa said. The drug overdose crisis "continues to intensify," she added.
What's In the Toronto Proposal
Data collected by the Toronto Community Anchor Model was instrumental in preparing the Toronto exemption request. The Toronto Community Anchor Model is "a public health response to the drug poisoning crisis that recognizes the importance of human rights, as well as the social determinants of health, in reducing the harms associated with drug use and criminalization."
The Toronto request for exemption includes requests for permission to:
Operate city-wide
Determine limits based on community use
Reduce demand on police and court services
Apply decriminalization to all drugs
Ensure timely access to voluntary services
Eliminate fines or other penalties
The city of Toronto and drug reform advocates agree that decriminalization alone is insufficient to address the opioid crisis. The Toronto Request for Exemption to the Controlled Drugs and Substances Act seeks to address the current health crisis and the socio-economic conditions that create and perpetuate substance abuse and addiction.
Remedies offered by the proposal include:
Building an exhaustive, connected network of health and social supports that coordinates with the Government of Ontario's Roadmap to Wellness.
Culturally safe, trauma-informed training for all providing health and social services.
Evidence-based harm reduction, treatment, and social support services that meet the needs of women, gender-diverse people, and parents who use substances.
Tailored harm reduction services for overdose deaths occurring among people who inhale drugs.
Expanding access to pharmaceutical alternatives to the unregulated drug supply.
Provide an immediate safer supply of illicit drugs to reduce overdose injury and fatalities.
Provide access to affordable, safe, supportive housing to help stabilize individuals.
The Proposal Was A Collaborative Effort
British Columbia researchers and drug reform advocates in British Columbia complained about the input afforded them by the drafters of its request for exemption. Some of them were not allowed any input at all. The Canadian Institutes of Health Research (CIHR), the federal agency responsible for funding health and medical research in Canada, said that researchers who lived and/or worked in British Columbia could not be impartial.
Toronto did not meet with such opposition. The city's request for exemption was the epitome of collaboration. The authors of the resolution sought — and received — input from a wide variety of people and organizations that had a vested interest in its success.
Collaborators on the landmark legislation include:
Centre for Addiction and Mental Health
Canadian Association of People Who Use Drugs
Centre for Drug Policy Evaluation
Toronto Paramedic Services
Shelter, Support, and Housing Administration, City of Toronto
Toronto Aboriginal Support Services Council
Toronto Police
Toronto also sought input from various local, regional, and federal government agencies.
"We Have All The Data We Need"
Toronto is encouraged by the success of the British Columbia Proposal, but the city grows increasingly impatient with Health Canada's lack of action.
According to Director Werb, Toronto is seven years into an overdose epidemic driven by the ever-increasing potency of unregulated opioids. "We have all the data we need at this point. And we're looking at a government that is delaying responding, and also responding in ways that do not actually engage with the thing that is killing people," he said.