Santa Cruz, California: Third Victory For The Decriminalize Psychedelics Movement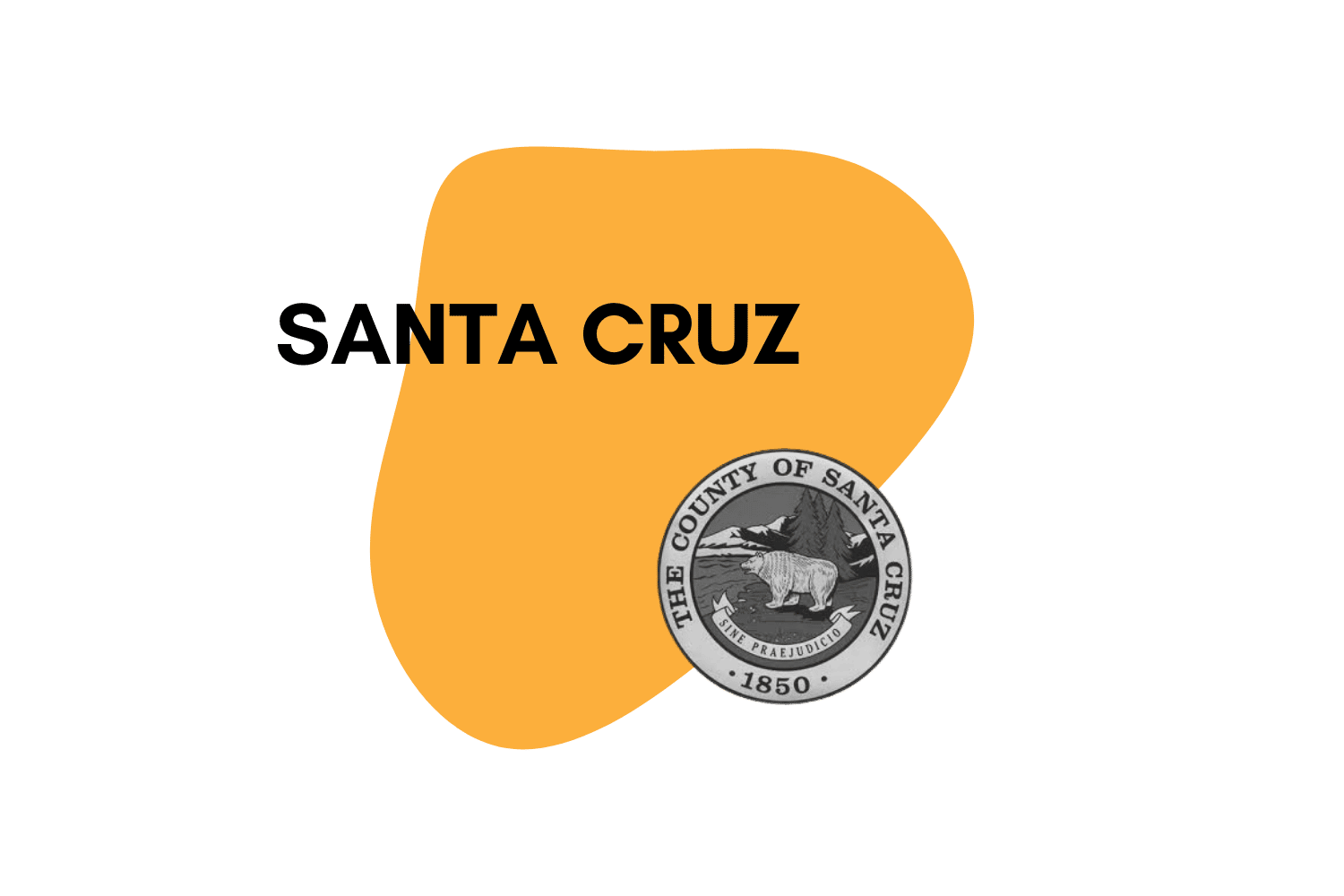 National and local psychedelics advocacy groups scored another victory when Santa Cruz approved a resolution in January 2020 to decriminalize all entheogenic plants and fungi.
In May 2019, Decriminalize Denver led the charge to decriminalize psilocybin mushrooms in the city. Weeks later, in June 2019, Decriminalize Oakland was instrumental in that city's decriminalization of all entheogenic plants and fungi.
Six months later, Decriminalize Santa Cruz was the driving force behind the city's resolution to decriminalize all entheogenic plants and fungi, making it the third successful effort by psychedelics advocates to decriminalize entheogenic plants in U.S. cities. All three advocacy groups are chapters of the national organization Decriminalize Nature.
In this article, we will examine the details of the Santa Cruz decriminalization resolution, how the city believes it will benefit from it, and the medical benefits of psilocybin, the psychoactive compound in magic mushrooms.
First Take: What's in the Resolution?
Santa Cruz's entheogenic plants and fungi decriminalization resolution passed unanimously on January 28, 2020. It makes the arrest and prosecution of individuals over 21 for any legal infraction regarding entheogenic plants and fungi on the federal Schedule 1 Controlled Substances list the city's lowest priority.
The resolution also stipulates that:
The Santa Cruz City Council will support further medical research on the short and long-term effects of the use of entheogenic plants
The sale, use, and cultivation of entheogenic plants and fungi to and by minors should be considered an exception that should require appropriate investigation by the Santa Cruz City Police Department.
The use of entheogenic plants and fungi for health and spiritual well-being should be done in consultation with and under the supervision of trained/medical professionals.
Entheogenic Plants & Fungi
The resolution only includes entheogenic plants and fungi. Entheogenic plants and fungi contain naturally-occurring psychoactive compounds. Synthetic psychedelics such as LSD, MDMA, and bath salts, are not covered by the resolution.
Entheogenic plants and fungi covered by the resolution include:
Psilocybin — the psychoactive compound in "magic mushrooms."
Ibogaine — a naturally-occurring psychoactive compound derived from the roots of a West African shrub, sometimes used as a treatment for heroin or cocaine addiction.
Ayahuasca — a psychoactive plant mixture from the Amazon made from the combination of Banisteriopsis caapi vine and Psychotria viridis. The active ingredient in the brew is DMT.
Mescaline, a naturally-occurring psychedelic compound found in a variety of cacti — including the Peyote cactus — was originally on the list. However, the city council voted at a meeting in September 2021 to remove peyote and other mescaline-containing cacti from the resolution in response to pushback from Indigenous people who consider the plant sacred.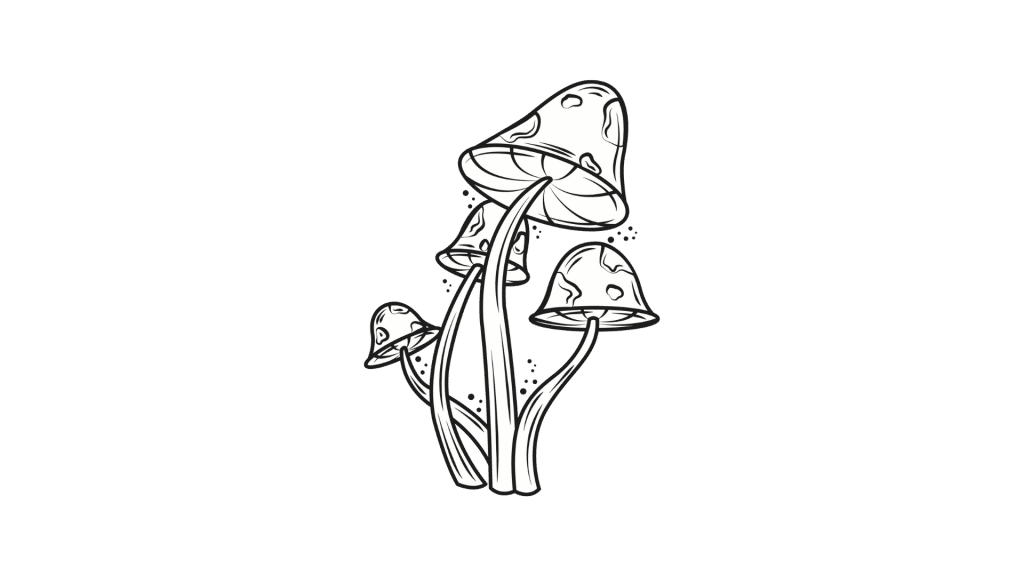 Health Benefits of Entheogenic Plants
The City Council's decision came after many hours of community testimony in support of the resolution. Many people shared stories of mental health struggles and how their symptoms had been successfully treated with entheogenic plants — psilocybin in particular.
Another key factor in the City Council's unanimous decision to adopt the resolution was the U.S. Food and Drug Administration's October 2018 decision to grant "breakthrough therapy" designation for studies on psilocybin therapy for treatment-resistant depression and the use of the plants in traditional nature-based healing therapies.
Justin Cummings, who was mayor when the resolution passed, introduced the resolution when he was vice mayor. He is now a councilman. He says the city has several organizations that conduct research on the use of psychedelics to improve mental health, and "we as a community want to support these efforts."
Recent studies have documented the health benefits of entheogenic plants. These include:
1. Psilocybin
Psilocybin, the active ingredient in magic mushrooms, has shown promise in various studies for treating:
Depression
Death anxiety
Anorexia
Obsessive-compulsive disorder
Depression and cognitive decline in Alzheimer's patients
However, "The most promising potential is for addiction — smoking, alcoholism, cocaine," says Matthew W. Johnson, Ph.D., a professor of psychiatry at Johns Hopkins University and associate director of the Center for Psychedelic & Consciousness Research.
2. Ibogaine
Research and studies show that ibogaine, a compound derived from a shrub in central west Africa, can be effective in treating alcohol and drug addiction and may help reduce symptoms of withdrawal, ease cravings, and lower the risk of relapse. Other potential medical uses of ibogaine include:
Reducing fever
Depression
Neuropsychiatric conditions
Increasing sexual arousal
Researchers believe that ibogaine has a lot of therapeutic potential, and they continue to study its potential medical uses, with more and more studies emerging every day.
3. Ayahuasca
Ayahuasca is a drink made by brewing plants found in the Amazon rainforest into tea. It's usually made with the Banisteriopsis caapi vine and the hallucinogenic plant Psychotria viridis. However, it can be made with any plant containing DMT brewed with one containing a DMT inhibitor.
An article published in Scientific Reports in October 2021 cites a survey that found that 80% of people who used Ayahuasca reported significant improvements in their mental health symptoms. There were also reports of less depression and higher quality of life.
Other potential medical uses for ayahuasca include:
Addictions, including cocaine, alcohol, and opioid use disorders.
Depressive disorders
Anxiety disorders
According to Councilmember Chris Krohn, the potential positive impact that entheogenic plants and fungi can have on mental health issues made the passing of the resolution critical. "This Council initiative is part of a diversity of strategies taking care of mental health in our community," he told ABC News.
The Difference Between Decriminalization and Legalization
Decriminalizing an act or substance is to make it the lowest law enforcement priority and to put written guidelines in place governing how police and prosecutors address legal infractions involving the act or substance going forward. Legalizing an act or substance is to remove all legal restrictions governing the act or substance.
The Santa Cruz resolution does not legalize magic mushrooms or any other entheogenic plant or fungi. They are still federal and state Schedule I controlled substances, which means they are illegal to possess or use.
Related: Decriminalization vs. Legalization — The Differences Explained
Can You Buy Magic Mushrooms in Santa Cruz?
No. The decriminalization resolution does not legalize magic mushrooms. Psilocybin, the psychoactive agent in the mushrooms, is a Schedule I controlled substance, which means it is against federal law to sell magic mushrooms anywhere.
However, since magic mushroom spores do not contain any psilocybin, they are available for sale in Santa Cruz.
Related: Where are Magic Mushrooms Legal?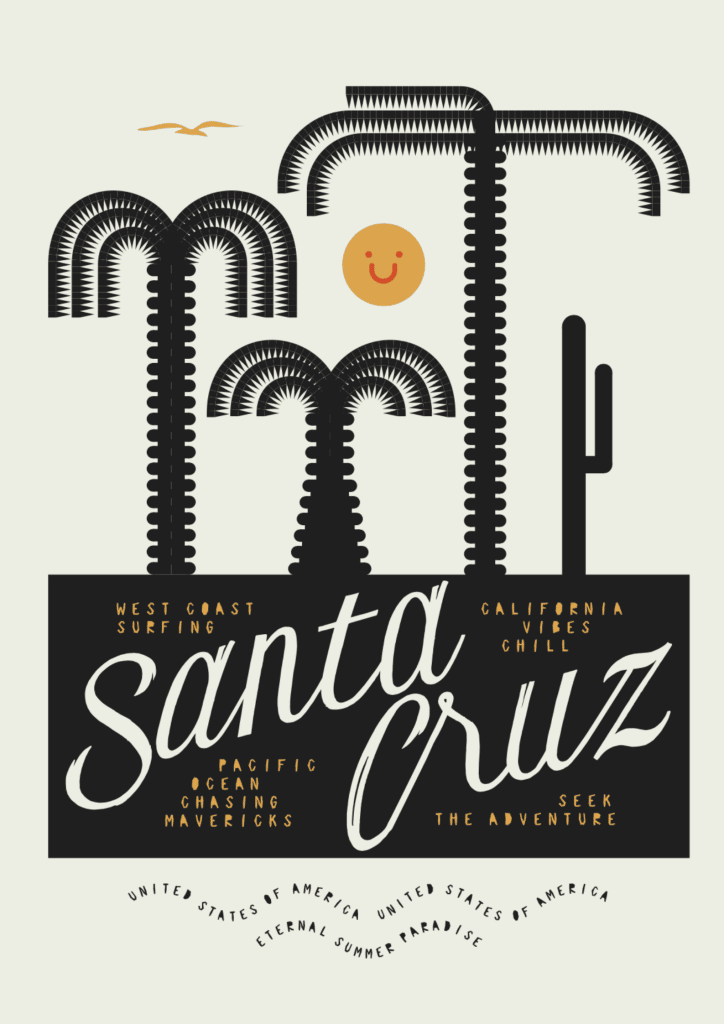 Grow Your Own Magic Mushrooms
Magic mushroom spores are available in spore syringes and spore prints. Spore syringes are oral syringes filled with mushroom spores and distilled water. The water suspends the spores and protects them from damage.
Spore prints are spores stamped onto a sheet of paper. A spore syringe or print averages $15-$30 and can be used to propagate virtually endless harvests of magic mushrooms. The syringes and prints can be purchased online.
The magic mushroom syringes and prints can be used to grow your own magic mushrooms. There are two ways to do this: a mushroom grow kit, and from scratch.
Mushroom Grow Kit
Mushroom grow kits are the easiest way to grow magic mushrooms at home. The kit comes with everything you need to produce a harvest of mushrooms at home, plus step-by-step instructions. The spores must be purchased separately.
Mushroom kits start at around $50. They can cost as much as $400, depending on how sophisticated you want your operation to be. It takes about 4-6 weeks for a kit to produce magic mushrooms.
There are some definite advantages to using a mushroom grow kit:
Low maintenance — Add spores, place the kit in a well-lit area away from direct sunlight, and water lightly once or twice a day.
Safe — Many mushrooms growing in the wild can be deadly if consumed. Mushrooms purchased from a store can contain pesticides. Growing mushrooms from a kit is a good way to assure that you have a safe product.
Cost-effective — An "average" dose of magic mushrooms (one-eighth of an ounce, which equals 3.5 grams) can cost $20-$40. A magic mushroom spore syringe or print can produce at least 50 grams of magic mushrooms.
Mushroom kits are very convenient, but they do have some limitations:
Limited harvest — If you follow the instructions, a mushroom kit will produce a bountiful harvest of mushrooms. However, growing them from scratch will produce even more.
Poor quality — It's possible to buy a kit that simply does not grow your spores for a variety of reasons.
Old mycelium — Mycelium is the living organism that produces the mushrooms.
Mushroom grow kits are also susceptible to molds that can destroy or contaminate the mushrooms. To make sure you have a high-quality kit, purchase it only from a well-established, reputable vendor.
Growing Magic Mushrooms From Scratch
The other way to grow magic mushrooms at home is from scratch. Growing magic mushrooms from scratch is easy, but it is not simple. You must have comprehensive directions from a reputable source and follow them to the letter. Failure to do so can result in consequences ranging from not producing any mushrooms to jeopardizing your health.
Many of the things you need to grow magic mushrooms from scratch you probably already have around the house. However, you will still have to invest at least $200 in the operation.
Steps to Growing Magic Mushrooms From Scratch:
Step 1: Preparing the Substrate — The substrate is the material that the mycelium, which produces the mushrooms, feeds on. It can be made from a variety of substances but usually consists of vermiculite or sawdust, water, and brown rice flour.
Step 2: Inoculation — In this step, the spores from the spore syringe or spore print are applied to the substrate.
Step 3: Incubation — An incubator is not absolutely necessary for this step. Any warm area of the house where the temperature is consistent will suffice. However, an incubator expedites growth and increases yield. One can be built from materials around the house for about a $30 investment in materials or purchased starting at around $40.
Step 4: Fruiting — This step involves creating the ideal environment — temperature, humidity, light, etc. — for the mycelium to produce mushrooms.
Step 5: Harvesting and Drying — A dehydrator can be used on the lowest setting, but it is best to allow them a few days to dry naturally.
It takes approximately four to eight weeks from preparation to harvest when growing magic mushrooms from scratch. It can be a lot of work, but you have complete control over the quality of the mushrooms you produce.
There is a plethora of information online on growing magic mushrooms from scratch. For your health and safety, trust only well-established, well-respected vendors.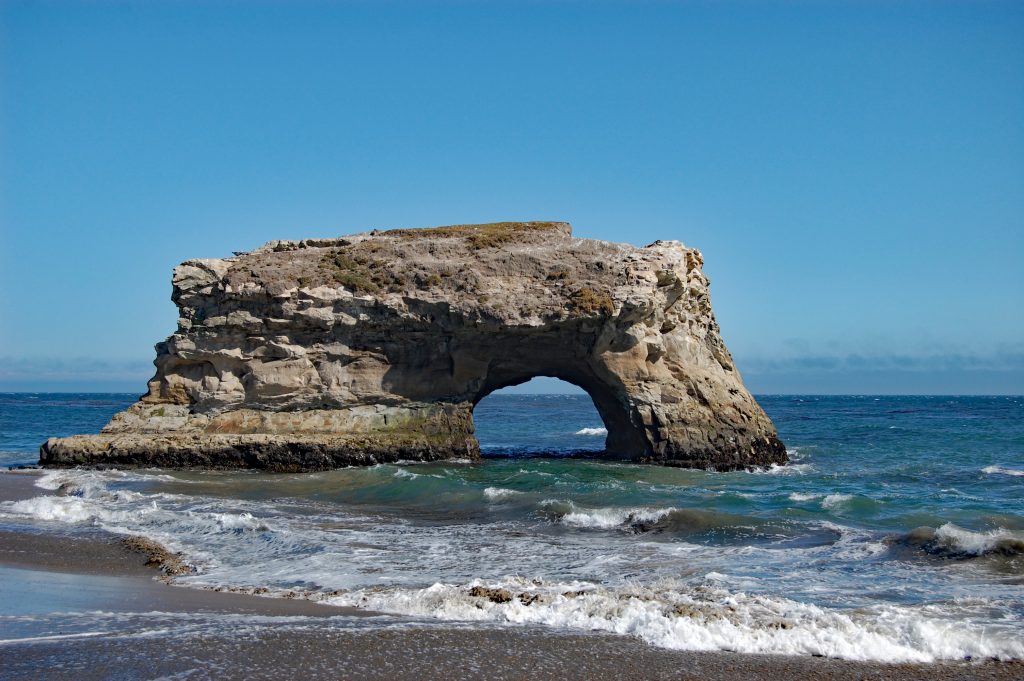 Key Takeaways: What's the Future of Psychedelics in Santa Cruz?
By all accounts, the decriminalization of entheogenic plants in Santa Cruz had been a positive experience. The city is now partnered with Psychable, an online community for people who are committed to the pursuit of legalizing entheogenic plants and fungi for psychedelic-assisted therapy,
As the city looks to the future, April has been declared Psychedelic-Assisted Therapy Awareness Month in the City of Santa Cruz.
"We're proud to proclaim April as Psychedelic-Assisted Therapy Awareness Month in the City of Santa Cruz," says councilman Cummings. "Santa Cruz is at the forefront of this movement and we're passionate about expanding access to the medicinal uses of psychedelics openly and legally, and clinical research to help us understand how to maximize the benefits of their use," he added.
In 2021 State Senator Scott Wiener (D-San Francisco) introduced legislation to decriminalize the possession and personal use of certain psychedelic drugs. The bill has made it through several committee meetings but has been put on pause to give Wiener time to sell the bill to the full assembly. Weiner's bill includes some synthetic psychedelics, including LSD.
"The momentum behind the movement to decriminalize psychedelics in California is building, as evidenced by the legislation passing its first Assembly committee," said Wiener. "Psychedelics show great promise in treating mental health issues like PTSD, depression, addiction, and anxiety. It makes no sense to continue criminalizing people for using them," he added.