Ann Arbor City Council Decriminalizes Magic Mushrooms, Other Psychedelic Plants
How Ann Arbor became ground zero for the decriminalization of psychedelics in Michigan.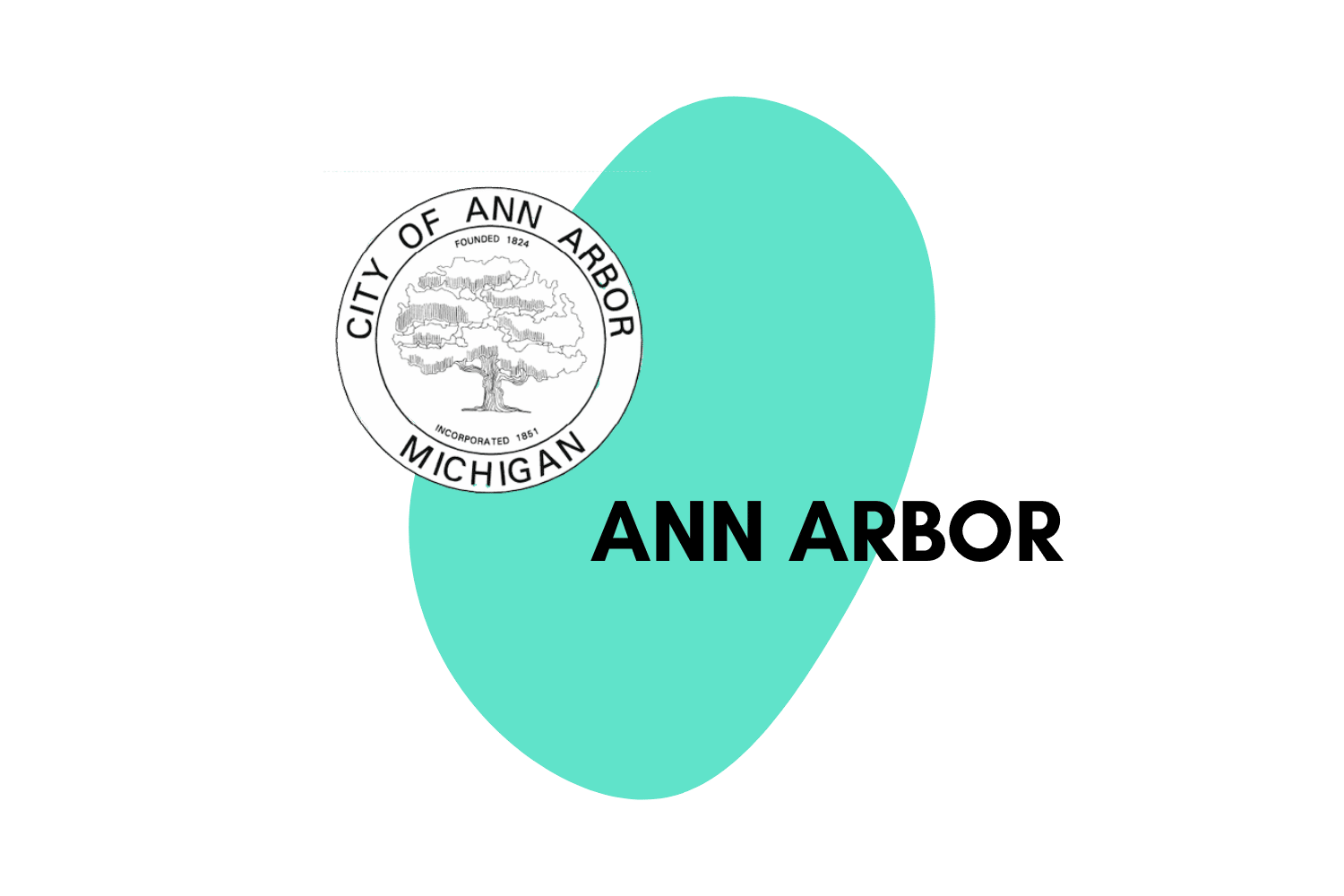 The City Council of Ann Arbor, Michigan, voted unanimously to decriminalize magic mushrooms and other "naturally occurring" psychedelics.
The resolution, passed September 21, 2020, makes it the city's lowest priority to investigate or arrest anyone for "planting, cultivating, purchasing, transporting, distributing, engaging in practices with, or possessing" any naturally occurring psychedelic compound on the federal or state Schedule 1 Controlled Substances list.
Ann Arbor also no longer uses city funds to prosecute cases arising out of alleged violations of state and federal laws regarding the use of naturally occurring psychedelics.
In this article, we will explore the details of the resolution, define "naturally occurring" psychedelics and "entheogenic" plants, and differentiate between "decriminalization" and "legalization."
Summary: What's In the Resolution
Ann Arbor's resolution to decriminalize psychedelics, passed September 21, 2020, grew out of a campaign organized by Decriminalize Nature Ann Arbor (DNA2), which had support from the national organization's board of directors. It's the latest example of the national psychedelics reform movement that is quickly spreading across the country since Denver became the first city in the U.S. to decriminalize psilocybin mushrooms through a voter initiative in 2019.
City council members Anne Bannister (D) and Jeff Hayner (D) sponsored the resolution. It makes the investigation and arrest of individuals involved with the personal use, growth, and possession of entheogenic plants or plant compounds, including those on federal and state Schedule 1 Controlled Substances lists, the lowest priority for Ann Arbor law enforcement.
Entheogenic plants are defined by the resolution as "the full spectrum of plants, fungi, and natural materials and/or their extracted compounds, limited to those containing the following types of compounds: indole amines, tryptamines, and phenethylamines; that can benefit psychological and physical wellness, support and enhance religious and spiritual practices, and can reestablish human's inalienable and direct relationship to nature."
Entheogenic plants are the source of the "naturally-occurring" psychedelics approved by the resolution. Naturally occurring psychedelic compounds are those found in many plants and some animals.
The resolution does not cover synthetic psychedelic compounds such as LSD, MDMA, 2C-B, ketamine, and PCP.
Naturally occurring psychedelic compounds covered by the resolution include:

According to the resolution, there are many potential therapeutic applications for naturally occurring psychedelics, including the treatment of addiction and depression. It also states that psychedelics "can catalyze profound experiences of personal and spiritual growth."
The resolution does not provide any protection or allowances for individuals involved in the commercial manufacture and/or sale of naturally-occurring psychedelics. The council emphasized that the possessing or distributing of the plants and compounds in schools, driving under the influence of them, or public disturbances related to them will remain a law enforcement priority.
Councilmember Zachary Ackerman says initially; the council was not very receptive to the idea of decriminalizing psychedelics. But, he says, they were convinced by arguments and research about the healing benefits of psychedelics, including their potential for mental health treatment.
"Decriminalization of naturally occurring medicines is necessary for progress," council member Hayner said in a press release. "We can no longer turn a blind eye towards the wisdom of indigenous peoples, and the bounty the Earth provides. I have been moved by the testimonies of those who have found profound relief from the use of entheogenic plants," he added.
Although Ann Arbor's resolution only applies to the city, Washtenaw County Prosecutor Eli Savit says that he supports the decriminalization of all entheogenic plants and does not plan to prosecute the use or possession of them in any other part of the county.
Decriminalization vs. Legalization
Decriminalization is defined as "the action or process of ceasing to treat something as illegal or as a criminal offense." To cease to treat something as illegal does not make it legal. Consequently, all entheogenic plants on the federal and state of Michigan Schedule 1 Controlled Substances list are still illegal in Ann Arbor.
Legalization is defined as "the action of making something that was previously illegal permissible by law." The Ann Arbor resolution does not legalize naturally occurring psychedelics. However, it does relegate legal infractions related to them to the city's lowest law enforcement priority.
One other level of oversight is deprioritization. Unlike decriminalization, there is no "official" change in enforcement procedures of existing laws. Deprioritization simply relegates, enforcing them to a low priority.
Where to Buy Magic Mushrooms in Ann Arbor
Since magic mushrooms are on both the federal and Michigan Schedule 1 Controlled Substances list, they are technically illegal to possess or use. Therefore, you cannot legally purchase them locally or online.
However, since magic mushroom spores do not contain any psilocybin, which is the illegal compound, they are available for sale.
There are two ways to purchase spores: spore syringes and spore prints. Spore syringes are simply oral syringes filled with magic mushroom spores and water. The water suspends the spores in solution to prevent them from being destroyed.
Spore prints are like a stamp. The spores are stamped onto a sheet of paper by laying a fresh mushroom cap face-down overnight.
The price of a spore syringe or print averages $10-$20 and produces a considerable amount of magic mushrooms. They are readily available online.

Grow Your Own
There are two ways to grow your own magic mushrooms: a mushroom grow kit and from scratch.
Magic Mushroom Grow Kit
The mushroom grow kit is by far the easiest way to grow your own magic mushrooms. The kit comes with everything you need, plus detailed instructions. You must, however, purchase the spores separately.
The kits start at around $50 but can cost as much as $400, depending on how much money you want to invest in the project and the yield you want. It takes about 4-6 weeks, depending on the strain, for a mushroom grow kit to produce magic mushrooms.
Some advantages of using a mushroom kit are:
Minimal effort — Most kits only require that you add the spores, place the kit in a well-lit area away from direct sunlight, and spray with water 1-2 times daily.
Safe — Growing mushrooms from a kit purchased from a reputable dealer is safer than attempting to pick and identify them in the wild, which could prove to be a dangerous undertaking. Many mushrooms growing in the wild are deadly.
Cost-effective — One-eighth of an ounce (3.5 grams) of magic mushrooms is considered an "average" dose. Depending on supply and demand, it can cost $20-$40. A magic mushroom spore syringe or print can yield 50 grams or more of the product. This will recoup the initial investment in the kit and spores many times over.
There are some drawbacks, however, to using a mushroom grow kit:
Limited Production — A kit, if used properly, will produce a considerable amount of mushrooms. However, it still won't be as much as you can grow from scratch.
Poor quality — It's possible to buy a kit that simply does not grow your spores for a variety of reasons.
Old mycelium — Mycelium is the living organism that will produce mushrooms.
Mushroom grow kits are also susceptible to molds that can destroy or contaminate the mushrooms. To make sure you have a high-quality kit, purchase it only from a well-established, reputable vendor.
Grow Magic Mushrooms From Scratch
Many of the things you need to grow magic mushrooms at home from scratch can be found around the house. However, a minimal investment of at least $200 will still be necessary.
The process of growing magic mushrooms from scratch is easy, but it is not simple. It is necessary to have detailed instructions to ensure a successful operation.
There are five basic steps to growing magic mushrooms from scratch:
Step 1: Preparing the Substrate — The substrate is the material that the mycelium, which produces the mushrooms, feeds on. It can be made from a variety of substances but usually consists of vermiculite or sawdust, water, and brown rice flour.
Step 2: Inoculation — In this step, the spores from the spore syringe or spore print are applied to the substrate.
Step 3: Incubation — An incubator is not absolutely necessary for this step. Any warm area of the house where the temperature is consistent will suffice. However, an incubator expedites growth and increases yield. One can be built from materials around the house, for about a $30 investment in materials, or purchased starting at around $40.
Step 4: Fruiting — This step involves creating the ideal environment — temperature, humidity, light, etc. — for the mycelium to produce mushrooms.
Step 5: Harvesting and Drying — A dehydrator can be used on the lowest setting, but it is best to allow them a few days to dry naturally.
It will take four to eight weeks from preparation to harvest when growing magic mushrooms from scratch. The biggest advantage to growing them from scratch is you have complete control over the quality of the product. There is a lot of information online about how to grow mushrooms from scratch. For your safety, trust only reputable sources.

Key Takeaways: What's the Future of Psychedelics in Ann Arbor?
Propelled by the nationwide movement to decriminalize marijuana, the movement to decriminalize psychedelics is picking up steam. By all accounts, the resolution to decriminalize naturally-occurring psychedelics in Ann Arbor happened in record time.
The success of the resolution inspired Julie Barron, the head of DNA2, and her associates to launch a new statewide movement called Decriminalize Nature Michigan.
In November 2021, Detroit became the second city in Michigan to decriminalize naturally-occurring psychedelics. There are now Decriminalize Nature groups in Grand Rapids, East Lansing, and Hazel Park. Grand Rapids city commissioners have voted to deprioritize naturally-occurring psychedelics but have yet to pass any proposals to decriminalize them.
Barron and DNA2 are working with Decriminalize Nature Michigan and state Sen. Jeff Irwin to draft legislation that will decriminalize naturally-occurring psychedelics statewide.
On the national level, there are over 100 cities that have advanced some sort of proposal to decriminalize naturally-occurring psychedelics, and in May 2021, lawmakers in Congress filed the first-ever legislation to federally decriminalize possession of naturally-occurring psychedelics and other illicit substances.