Natalie Lyla Ginsberg: Policy, Privilege & Psychedelics 
Ginsberg is a leading voice in psychedelic-assisted therapy research & reform globally. She's on a mission to help people heal trauma one microdose at a time.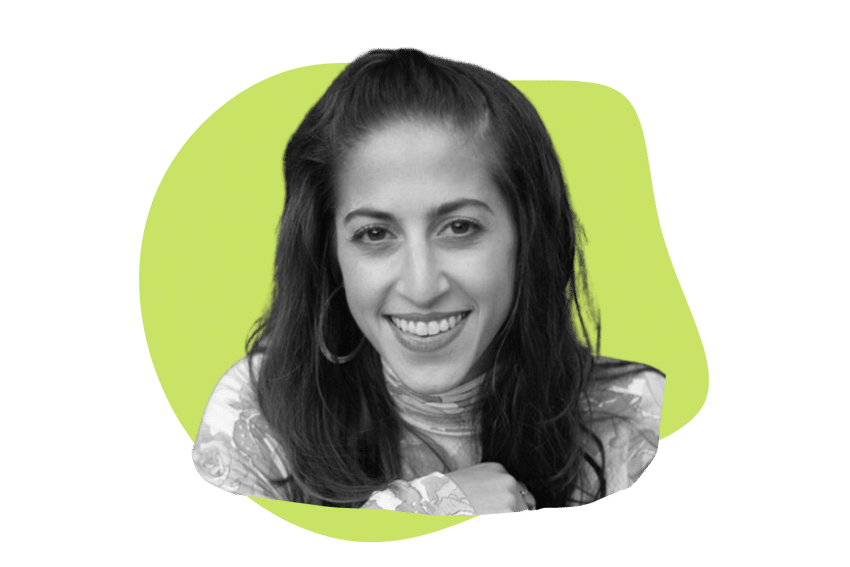 Natalie Lyla Ginsberg is a hands-down baddie in the world of research and reform work of psychedelics.
Through personal experiences and her roles as an intern and guidance counselor, she quickly connected with her purpose: bridging the gaps between misunderstood medicines like psychedelics, underrepresented and repressed communities, and healing intergenerational trauma.
With commitment, drive, and passion, Ginsberg has made not just strides but leaps toward her missions, helping hundreds, thousands, and maybe even millions of people along the way.
For the proponent of microdosing, Ginsberg's actions have made macro impacts: her efforts have led directly to both local policy change and large-scale global shift.
Whether in her own life, or the lives of others, it's clear that Natalie Ginsberg is making waves, and they're not just hallucinations.
Who is Natalie Ginsberg?
Natalie Ginsberg is a figure for social justice, policy change, and global healing in the psychedelic space.
Ginsberg finds new pathways to dismantle social and political stigmas around psychedelics and cannabis to bring the world closer to justice and healing. She's inspired by the powerful role of psychedelics in healing intergenerational trauma and its ability to empower communities.
Ginsberg has worked to change the drug laws in New York, has been a part of the Drug Policy Alliance, and is now excited about expanding psychedelic therapy training and ceremonial experiences (using MDMA and psilocybin mushrooms) to communities of color.
She wants all people — especially marginalized groups — to have access to these types of healing.
Ginsberg is from New York City and currently lives in Los Angeles.
Ginsberg's Background: The Makings of a Change Maker
Ginsberg has always been interested in social justice. As a kid born into Judaism and now identifying as "very Jewish," she'd read illustrated books about the Holocaust, taking in the horror of genocide.
In high school, after getting caught smoking pot by a cop in the park to no consequence, she gained interest in the race-based inequality of the drug laws.
While studying history at Yale University, Ginsberg interned for the Brooklyn District Attorney's office. There, she refused to process cases concerning Black teens arrested for minimal amounts of weed (we're talking crumbs). She saw how each case contributed to deeply-racist drug policies and acted as a catalyst for mass incarceration.
While working as a guidance counselor at a Bronx middle school, she witnessed how trauma is unmistakably related to these oppressive policies and systems. She eventually helped legalize marijuana in New York and worked to end race-based marijuana arrests there.
Drug Decriminalization
Ginsberg doesn't think that any "drug" should be criminalized, noting how damaging the criminalization of a drug can be. Especially because illegal drugs, like heroin, are less able to be regulated or used safely as a result of their criminal status.
Ginsberg's heart is set on unwinding some of the negative impacts the current drug policies have had on communities.
Related: What's the Difference Between Legalization & Decriminalization?
Natalie Ginsberg & MAPS
In 2014, with a degree in social work from Columbia University under her belt, Ginsberg founded the Policy & Advocacy department at the Multidisciplinary Association of Psychedelic Studies (MAPS), a "non-profit research and educational organization that develops medical, legal, and cultural contexts for people to benefit from the careful uses of psychedelics and marijuana." She has served as department director for five years alongside MAPS Founder and Executive Director Rick Doblin.
As the organization's Global Impact Officer, she travels the world giving talks on the benefits of psychedelic-assisted therapy and how we can better shape legal policies to support — instead of ban or criminalize — psychedelics.
The organization has been a propeller in the cultural acceptance of psychedelics as a method of healing and consciousness-shifting. The organization works on everything from the therapeutic administration of MDMA to supporting those with post-traumatic stress disorder (PTSD).
Psychedelics & Inclusion: Therapeutic Healing for Everyone
Ginsberg is quick to see that the highest rates of trauma are most evident in marginalized communities, including queer and BIPOC people. It is important in Ginsberg's work to get these people access to diagnosis and treatment.
She believes that those who have long and constant exposure to trauma — especially on top of generational trauma — can be helped by the healing effects of clinical psychedelic studies using different medicines such as MDMA, mushrooms, and cannabis.
Psychedelics & Cross-Cultural Healing
In recent research, Ginsberg has been working with a Palestinian peace activist and an Israeli psychedelic researcher to gain insight into how psychedelics can be used in conflict resolution and peace-building between the two traditionally opposing groups.
They're exploring the topic by interviewing Jews, Christians, and Muslims who've sat in ayahuasca ceremonies together. The circles brought up historical traumas and flashbacks in the participants. Some reported being able to release deeply-instilled and subconscious fear and hatred.
The research is groundbreaking and takes promising strides to answer long-standing questions on global religious compatibility. It gives hope to the idea of using psychedelics to make peace and heal cycles of trauma across cultures.
Ginsberg believes that healing can be radical; for the self, for the collective. She believes that psychedelics can move one from fear and instability to a place of grounded compassion. She is more interested in addressing the root cause of a problem than "fixing" the symptoms of diseases, whether it's PTSD, depression, or addiction.
Judaism & Psychedelia
As long as Ginsberg has been interested in social justice, she's also been interested in her roots.
Coming from a Jewish heritage, fascinated with its mysticism, she's long felt a connection to her ancestry, which has only deepened in her experiences with psychedelics.
Because of this, she co-founded the Jewish Psychedelic Summit, a yearly meet-up of Jewish luminaries, rabbis, therapists, mystics, and scholars discussing psychedelic Judaism. At the conference, these medical, cultural, and spiritual leaders investigate Jewishness with psychedelics and the healing that can happen even in the most difficult experiences of a Jewish upbringing.
Ginsberg believes that at a time when many people are opening to a greater sense of spirituality that it's important to engage with ancestral rituals and to merge the ancient with the present.
Related: Is the Mystical Experience Essential For Psychedelic Healing?
Natalie Ginsberg's Personal Psychedelic Experiences
In her own experiences with different medicines, she finds subtlety to be present. No big, explosive, psychedelic awakening, but rather feelings of peace and contentment. Post-ceremony, this heightens her relationship with nature, presence, and self-acceptance.
Microdosing
For Ginsberg, taking huge doses of whatever medicine doesn't seem vital for healing or change. Because of her more subtle experiences, she is a proponent of microdosing and how that can lead to improved connectedness.
Ayahuasca
Once, in an ayahuasca ceremony that was led by a Jewish facilitator, Ginsberg started purging when the leader started singing Hebrew songs instead of the icaros, or the typical songs of the medicine and the region in which it grows.
With this timely purge, she felt an immediate connection with the prayers linked to her ancestry. This anecdote points to how psychedelics can help people connect to their lineage and how it can move ancestral baggage.
Cannabis
Ginsberg finds cannabis (which she considers to be a psychedelic) a real friend and healer. She's attuned to cannabis's ties to the Jewish tradition, whether used in an anointing oil in the Tabernacle or burned as incense in the temple.
Ginsberg thinks it's good to explore plants local to where one lives or where one's ancestors lived, believing this may create a more holistic healing experience for the individual.
Natalie Ginsberg Today
There is no such thing as a typical day for Ginsberg. One afternoon she might be working on political advocacy at the United Nations Commission, and the next morning traveling halfway across the world to talk to a conservative medical professional.
What Ginsberg focuses on in all of her running around is balance. The extroversion of meetings and conferences is balanced with alone time back home, doing yoga, sitting outside, smoking a J, and breathing.
Ginsberg loves smoking weed. She says it helps her regulate both physically and emotionally. It gives her time to think, to be in the here and now, and to practice self-love and gratitude. Also — DANCING. Give her that Queen B (Beyoncé) and a mirror, and Ginsberg is flying high and free.
Summary: Natalie Ginsberg
For a mover and shaker like Natalie Ginsberg, her integral changes to policy and advocacy of psychedelics in the United States and worldwide are only just beginning.
From a deep-rooted desire for social justice, perhaps stemming back to her Jewish heritage, to personal explorations with the powerful medicinal healing capacities of psychedelic medicines, Natalie Ginsberg is making an important mark on the story of psychedelics today and their fate for the future.
With initiatives to push for drug reform, legalization and decriminalization, and large-scale healing via psychedelic-assisted therapy to the masses, we can all look forward with hope for a more just and peaceful world, thanks to Ginsberg.