List of Psychedelic Patents
This article provides an overview of how patent law and, specifically, the process of filing for a patent works and examines which major companies have filed or are in the process of filing for patents related to the psychedelic substances LSD, MDMA, DMT, and Psilocybin.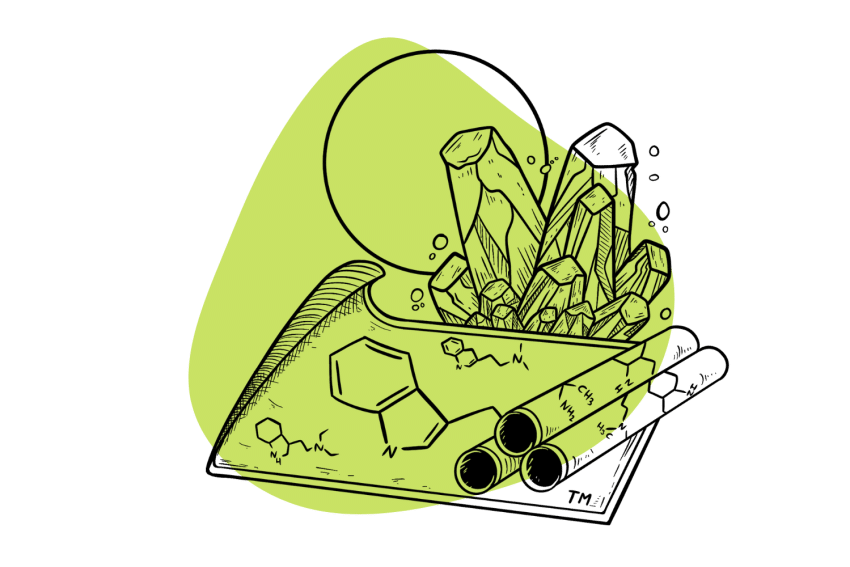 In recent years, patents have become a hot topic in the world of psychedelics — and for good reason.
Patents are a key step to creating profitable new therapies. Naturally, there's a lot of passion both for and against the use of patents.
There are already hundreds of existing patents relating to psychedelics that have been filed to date.
This article explores the current landscape of psychedelic-related patents. We cover new forms of DMT, LSD, psilocybin, ibogaine, and various new forms of application methods or clinical protocols submitted by various organizations and their potential implications.
Related: Should Psychedelics Be Patented? What Are the Ethical Implications of Patents?
List of Companies Filing for Psychedelic Patents
Several major pharmaceutical and mental health companies around the world have been filing for psychedelic patents.
The following list provides an overview of some of these companies: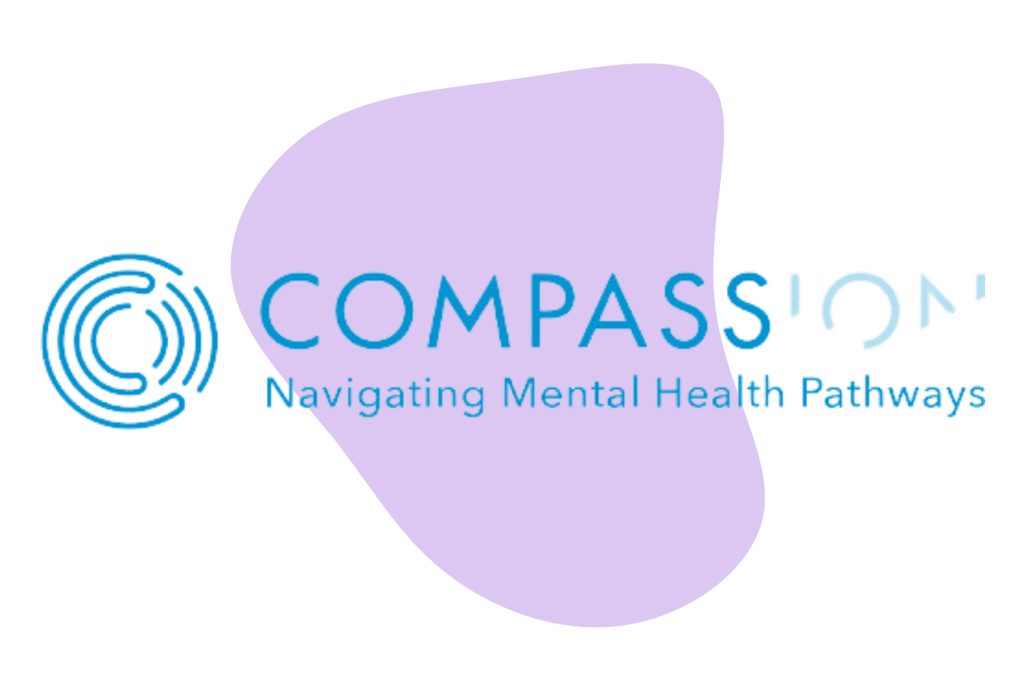 1. Compass Pathways
Compass Pathways is a mental health care company (valued at $450 million) that is active in conducting research and clinical trials with psilocybin, the active compound of magic mushrooms.
The company's vision, albeit fairly generic, is to "help reduce mental health suffering at scale, using evidence-based approaches."
To date, Compass Pathways has filed at least 50 patent claims.
One of their patents containing claims describing the room setting in which psychedelic-assisted therapy should be provided has even made it onto the TV show Last Week Tonight, where the host John Oliver compared Compass Pathways' patent claim as follows: "It'd be like me patenting the concept of wearing a suit while sitting at a desk."
You can watch the clip here starting from minute 18:15.
List of Compass Pathways Psychedelic Patents: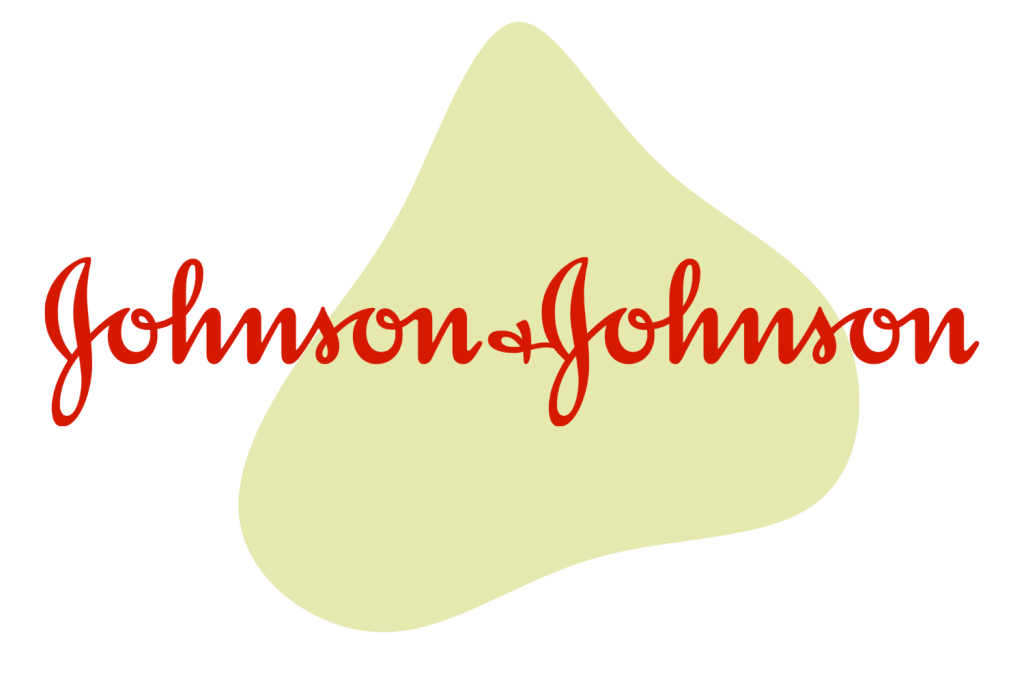 2. Johnson & Johnson
Johnson & Johnson, another pharmaceutical company, is in the business of conducting research with ketamine.
The company's nasal spray "Esketamine," has already gained regulatory approval and is used to treat some forms of depression and has shown promise in clinical trials conducted so far.
3. ATAI Life Sciences
Another company researching the potential of psychedelics for the treatment of mental health disorders is the biotechnology company ATAI Life Sciences.
This company has invested in other companies focused on similar research, among others, such as Compass Pathways, which we mentioned above.
It's the goal of ATAI Life Sciences to further the development of therapies that use psychedelics.
List of ATAI Life Sciences Psychedelic Patents: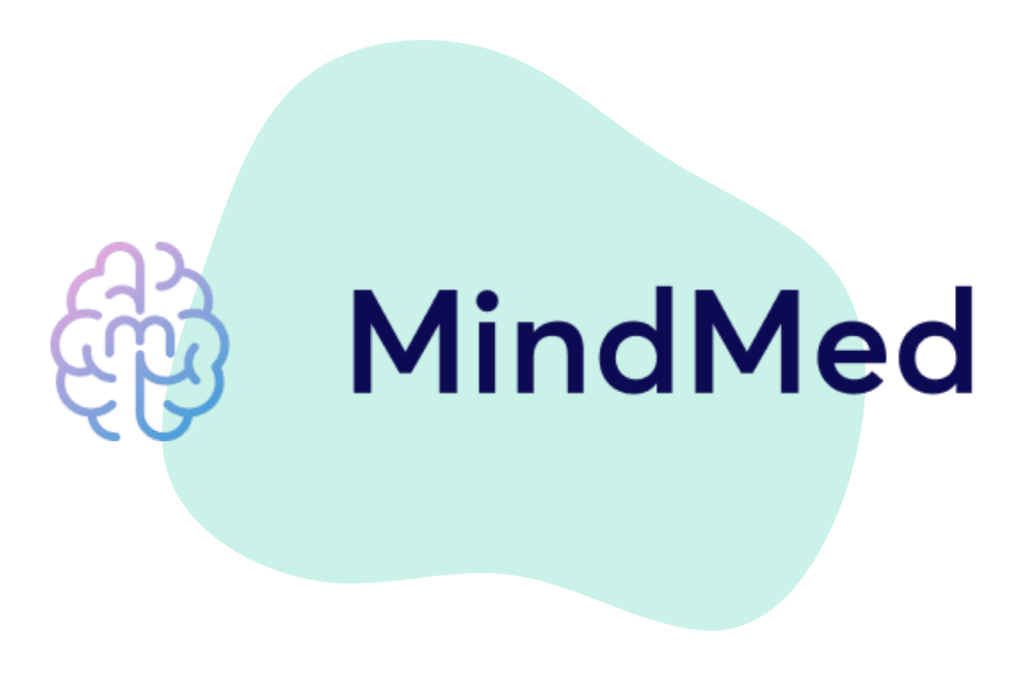 4. MindMed
The biotechnology company MindMed is researching using LSD and psilocybin for the treatment of mental health disorders.
MindMed has already initiated multiple clinical trials and is collaborating with universities to explore the therapeutic potential of psychedelic substances.
The company has been granted a patent relating to combining LSD and MDMA as a single pill dosage. This is already a common practice referred to colloquially as a "candy flip."
List of MindMed Psychedelic Patents: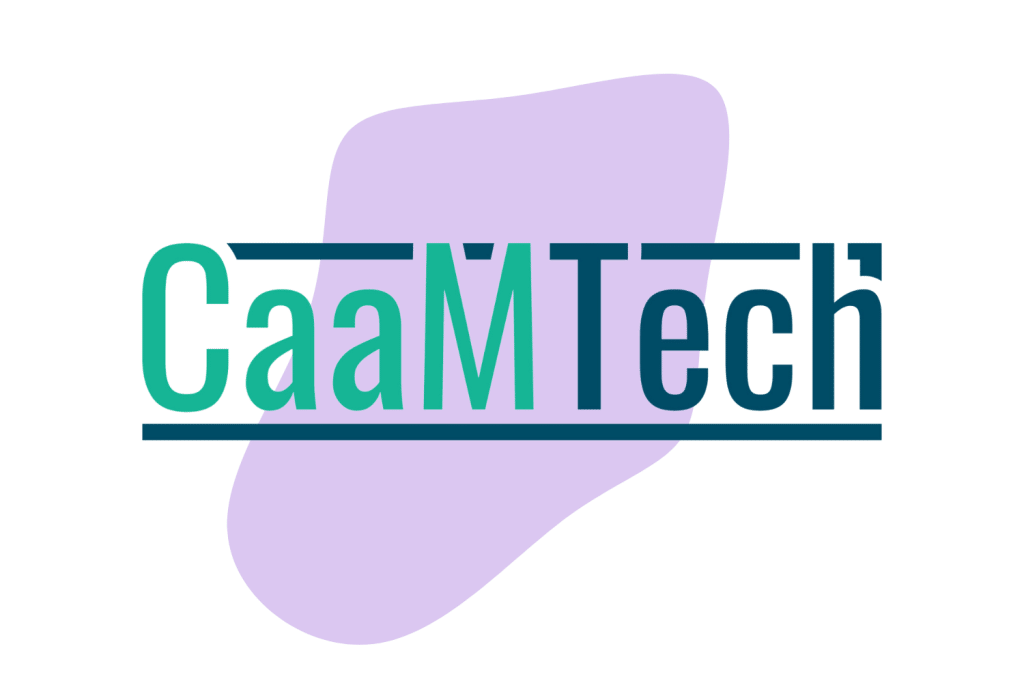 5. CaaMTech
CaamTech is a biotech company specializing in the production of serotonergic medications. They've got numerous patents around new tryptamine compounds and modified or combination forms of existing tryptamines like DMT, psilocybin, MDMA, and LSD.
Recently, CaaMTech teamed up with the University of Massachusetts Dartmouth to research a lesser-known class of psychedelic tryptamines called N-cyclohexyltryptamine compounds for treating mood disorders.
List of CaaMTech Psychedelic Patents: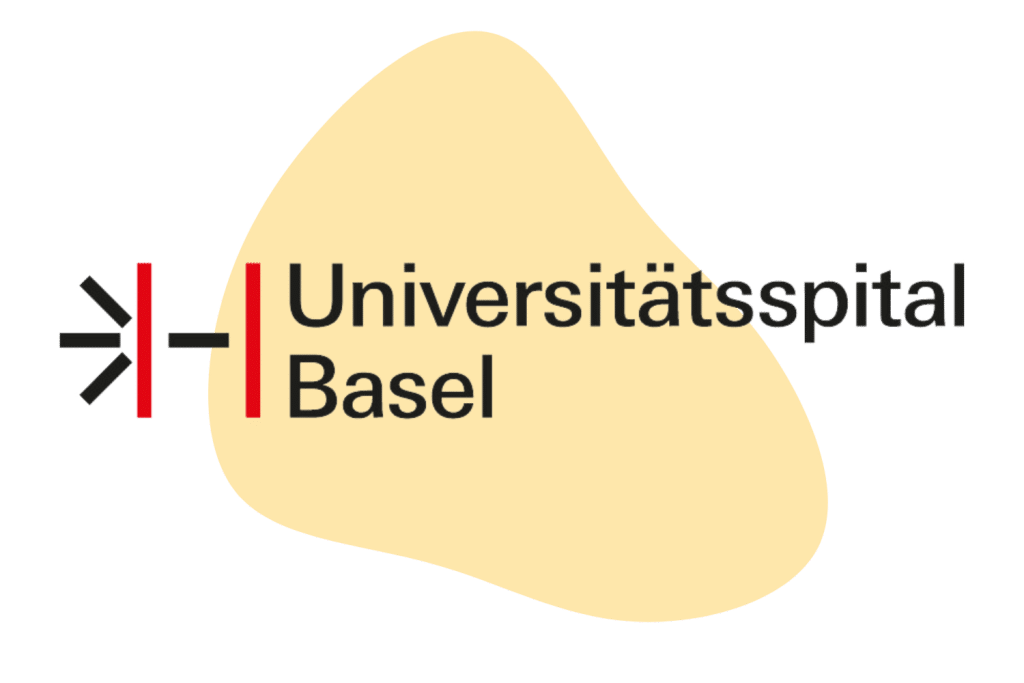 6. Universitatsspital Basel
Universitatsspital Basel (University Hospital Basel) has been one of the leading psychedelic research institutions for several years now. This is where the Leichiti Research Institute is located, which conducts research on psilocybin, LSD, DMT, and MDMA.
The bulk of the patents from this University involve the therapeutic doses of classical psychedelics.
List of Universitatsspital Basel Psychedelic Patents: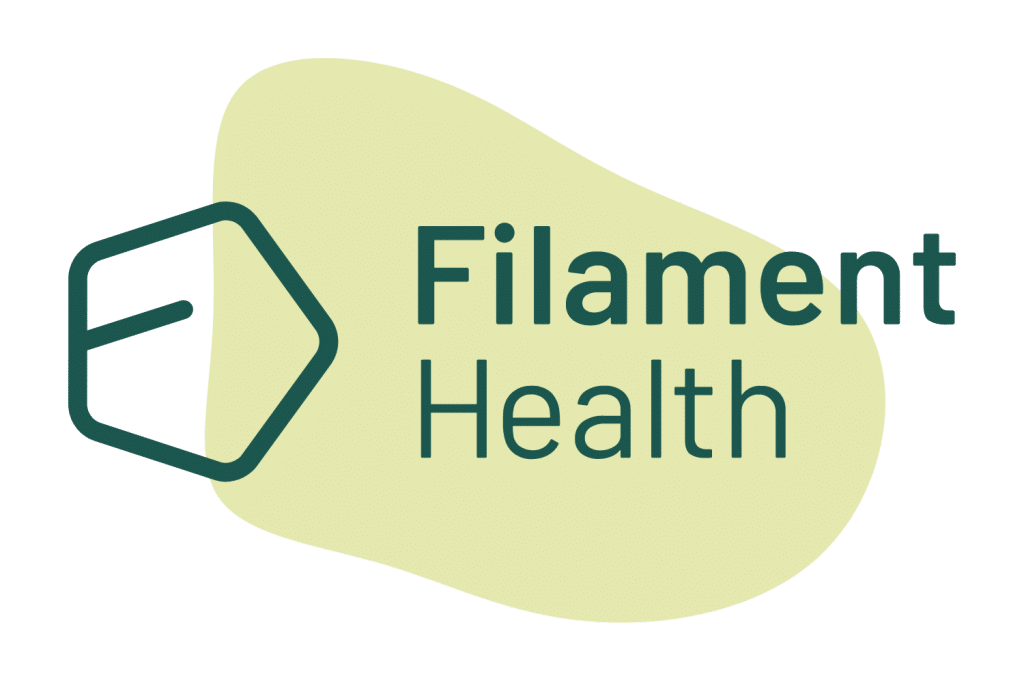 7. Psilo Scientific / Filament Health
Psilo Scientific Ltd. is a subsidiary of Filament Health Corp., which is a large plant extraction company focused on the production of natural psychedelic extracts for clinical use.
This company has over a dozen patents that are either approved or currently pending. Most of these patents involve new production, extraction, or delivery methods for existing psychedelics (psilocybin, LSD, and DMT).
List of Psilo Scientific Psychedelic Patents: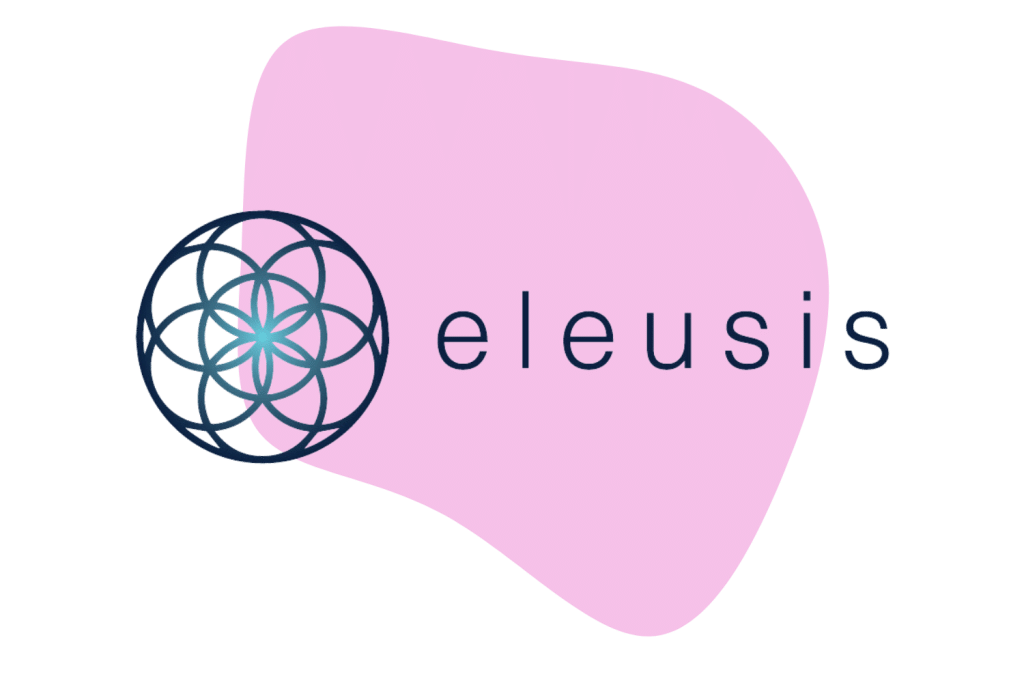 8. Eleusis
Eleusis Ltd. is a biotech company focused on the identification and development of new psychedelic-based therapies. They currently have one compound undergoing Phase I clinical testing for the treatment of depression. This drug is a psilocin analog called ELE-Psilo.
Eleusis has many patents in progress as well as a few already approved. These patents range from new production or delivery methods to proprietary new psychedelic compounds not yet tested.
List of Eleusis Psychedelic Patents: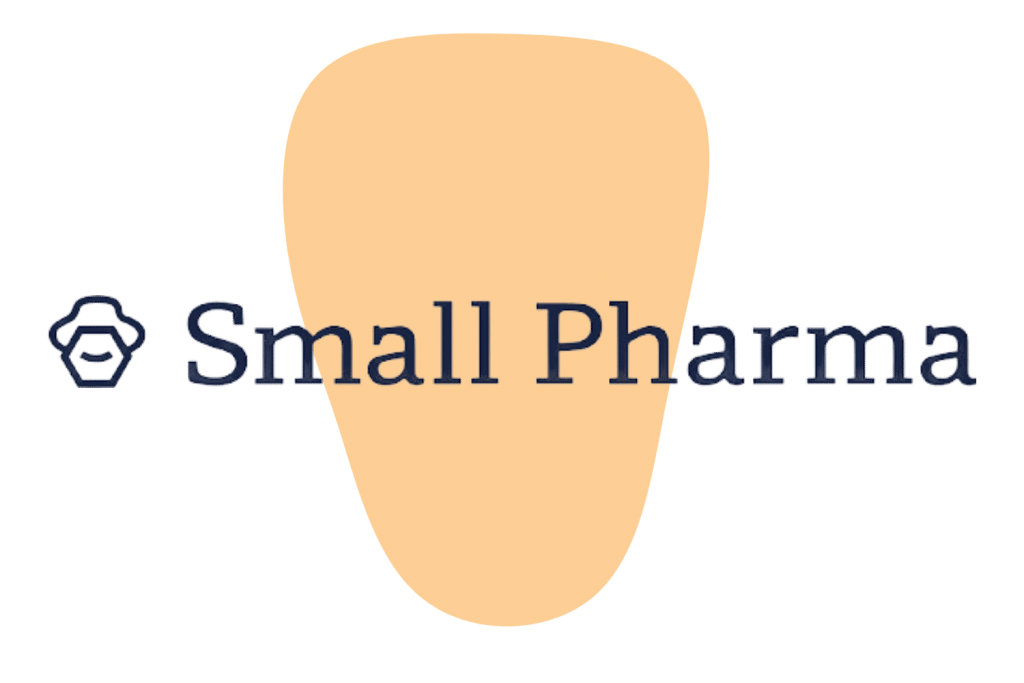 9. Small Pharma
Small Pharma is a newer startup in the biotech space focused on the development of new drugs and new delivery systems for classical psychedelics.
The company is currently running Phase II clinical trials on a short-term session using an injectable form of DMT called SPL026. Small Pharma is also running preclinical studies on long session DMT (over 30 minutes) using an intramuscular DMT preparation (SPL026), an injectable deuterated form of DMT (SPL028), and an oral tryptamine preparation (SPL029).
List of Small Pharma Psychedelic Patents:
10. Other Companies With Psychedelic Patents
The psychedelic space is already a behemoth, and it continues to grow each year. Numerous companies, venture capital funds, researchers, and philanthropists have applied for various patents in their name. These patents range from new delivery systems for existing psychedelics, to clinical elements or techniques, to brand-new psychedelic analogs.
Here are some other companies currently dabbling in psychedelic patents:
Abormentis LLC
Applied Biology
Atai Life Sciences
Beckley Psytech
Bexson Biomedical
Charleston Laboratories
Concept Matrix Solutions
Diamond Therapeutics
Empyrean Neuroscience
Enveric Biosciences
Folium Labs
GH Research Limited
GW Research
Lennham Pharmaceuticals Inc.
Matthias Liechti/Universitätsspital Basel
Miami University
Mindset Pharma
Mydecine Innovations
Neonmind Biosciences
Paul Stamets
Pisgah Labs
Psilera
Sandoz
Syqe Medical
Terran Biosciences
The Regents of the University of California
Turtle Bear Holdings
University of Maryland
US Department of Veterans Affairs
Yale University
List of All Current Psychedelic Patents
The field of psychedelic-related research is booming, as literally hundreds of psychedelic-related patents have been filed to date.
The UC Berkeley Center for the Science of Psychedelics has collaborated with Psychedelics Alpha and created a psychedelic-related patent tracker, which is awesome as it shows each patent's status, owner, and a brief overview of what it relates to.
As there are too many to list in this article individually, you can find the links to each patent tracker below, as well as an indication of how many patents have been filed for each substance up to date.
Psilocybin Patents
Psilocybin is the prodrug of psilocin, which is the active ingredient in magic mushrooms.
As a naturally-occurring substance, psilocybin itself cannot be patented on its own. However, new methods of administration, new analogs, and new applications can be patented.
The first patent involving psilocybin was submitted by Albert Hofmann at Sandoz. Hofmann was the first person to isolate and synthesize psilocybin from a dried mushroom sample sent to him from R Gordon Wasson. The first of these patents was submitted in 1958, which outlined his method of extracting psilocybin from the mushroom. Later that year, another patent was filed that outlined Hofmann's method of synthesizing psilocybin. The following year a patent was filed on behalf of Sandoz for the use of psilocybin as a tranquilizer (seriously).
So far, we've cataloged 234 patents involving psilocybin, psilocin, or magic mushrooms.
Companies with the most psilocybin patents thus far include CaaMTech (20), Compass Pathways (17), Psilo Scientific (17), Enveric Biosciences (13), Turtle Bear Holdings (11), Universitatsspital Basel (7), Mindset Pharma (7), and Eleusis (6).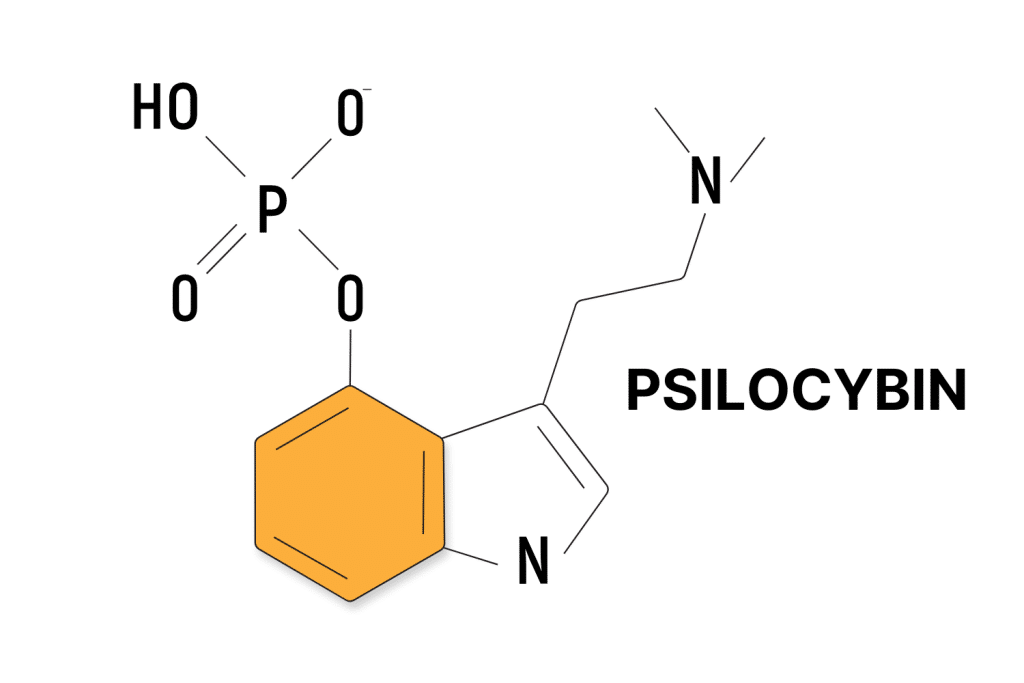 Patents involving psilocybin range significantly. Many companies or individuals are trying to patent specific uses of psilocybin (such as pain or movement disorders); others are creating new analogs; some are developing new administration forms of synthesis pathways; and others yet are patenting specific aspects of the psilocybin-assisted therapy (such as room layout, the use of music, etc.).
Patents that have been filed are always kept secret for 18 months from the date of filing, but many entities filing for these patents will announce them to the public during these 18 months — there are likely significantly more patents under review that we won't know about for another couple of months.
List of Psilocybin Patents:
LSD Patents
LSD (lysergic acid diethylamide) was first invented by Albert Hofmann and his team at Sandoz Pharmaceutical back in 1938. The invention of this powerful and ubiquitous psychedelic was a total accident — Hofmann was looking for extracts from the rye fungus Claviceps purpurea.
Sandoz applied for the initial patent within just a few days of realizing its unique psychedelic effects, which was officially approved nearly 10 years later. This patent (US2438259) expired in 1963.
For a while, Sandoz didn't know what to do with this fabulous new substance. They eventually sold it under the trade name Delysid and began shipping it to researchers around the world for free as long as they were willing to publish anything they found.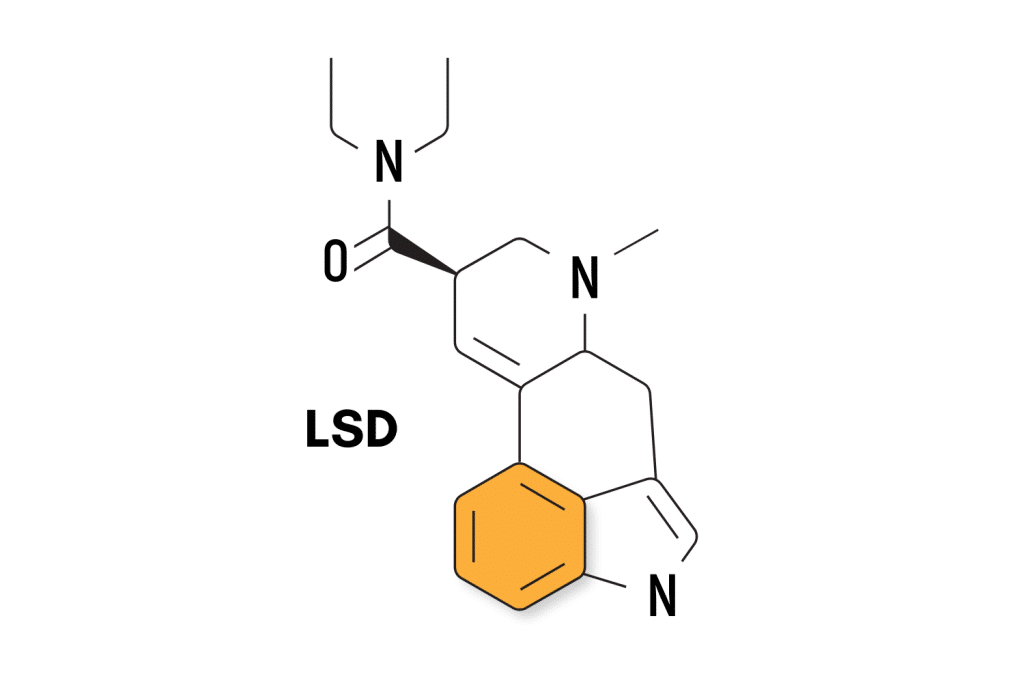 The Sandoz supply of LSD came to a screeching halt in 1966 after various governments around the world began prohibiting psychedelics.
Today, there are at least 105 individual patents involving either LSD or close analogs of LSD. Companies with the most patents currently filed for LSD include Universitatsspital Basel (14), Mind Medicine (11), and Eleusis (6).
Most of these patents involve new applications (such as treating Alzheimer's disease, movement disorders, or chronic pain), new lysergamide analogs, or new administration forms.
List of LSD Patents:
MDMA Patents
MDMA (3,4-Methyl​enedioxy​methamphetamine) was first patented in 1914 by chemists working for Merck. Despite the patent, Merck didn't do anything with their MDMA — it sat on a shelf until long after this initial patent expired.
It wasn't until many years later that the psychedelic chemist, Alexander Shulgin, developed a new method of synthesizing MDMA and began sharing it with his friends, including psychotherapist Leo Zeff who developed the first model of MDMA-assisted psychotherapy.
So far, we've cataloged 82 patents involving MDMA. Organizations with the most patents in this space are Mind Medicine (9), Universitatsspital Basel (6), and Pharmala Biotech Inc. (3).
Most of the patents involving MDMA focus on new methods of synthesis, new delivery methods, and modified forms of MDMA to improve either the duration of effect or reduce associated side effects.
List of MDMA Patents:
DMT Patents
DMT (dimethyltryptamine) was first identified in 1931 by Richard Manske.
It's unclear whether there were ever any patents on the initial structure of N,N-DMT, or 5-MeO-DMT, but these patents would be long-expired by this point anyway.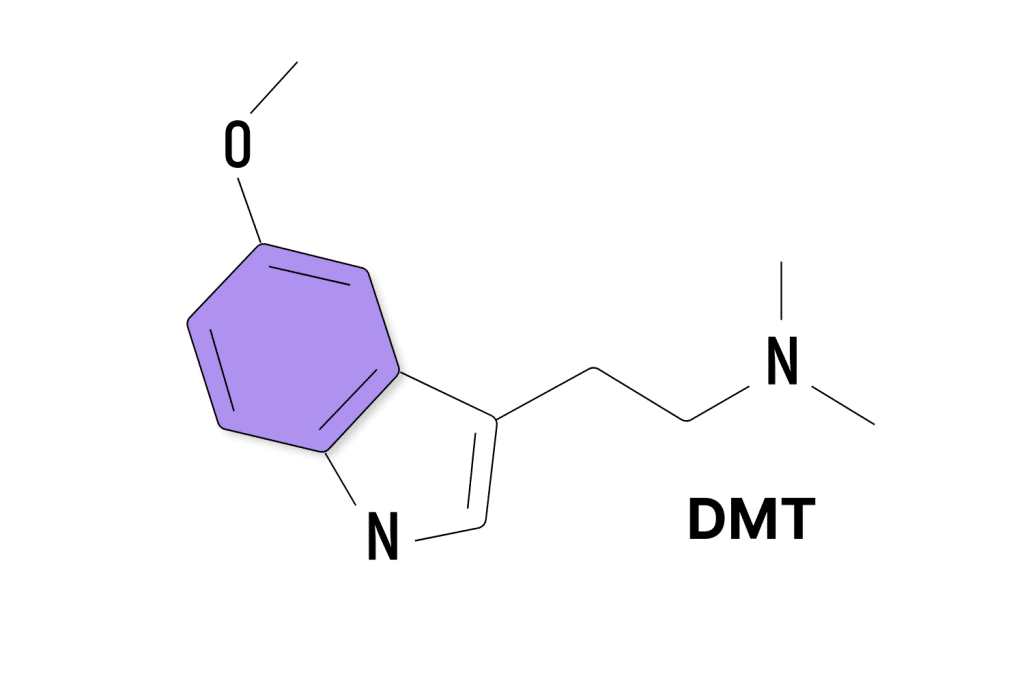 Most of the patent submissions involving DMT revolve around new applications of these substances (such as in the treatment of sexual dysfunction or movement disorders), new forms of administration (such as new intranasal forms, injectable forms, or oral preparations), new DMT analogs, or modified versions of DMT (such as Small Pharma's deuterated DMT).
Small Pharma has the lead here with at least 17 existing patents related to DMT, with GH Research Limited (8), Mind Medicine (7), and Universitatsspital Basel (7) following behind.
So far, we've cataloged a total of 133 patents involving DMT or DMT-analogs.
List of DMT Patents:
Patent Law 101: How Drugs Become Patented
Patents provide for Intellectual Property (IP) protection for an invention or idea for a specific period (usually 20 years) and ban others from making money off said invention or idea.
The Criteria For Patentability
To patent a concept or invention, it must be novel, nonobvious, and useful.
Let's look at these criteria, which are laid out under 35 USC § 102, in more detail:
Novelty — An invention must be new and must not have been subject to public disclosure more than one year before the patent application filing date. To determine whether a patent is a novel, a patent examiner will examine prior art and look at previous patents for similar inventions.
Nonobvious — Patent examiners look at whether an invention will be seen as obvious for a person with ordinary skills in the relevant art. Determining this can be a difficult process that involves a review of previous, similar patents.
Usefulness — For an invention to be considered useful, it must be practical, beneficial, and operational. Examiners will look at whether the subject matter at hand can operate to perform an intended purpose in the real world.
The Patent-Filing Process
The application process for patents is determined by the United States Patent and Trademark Office (USPTO).
To apply for a patent, the following steps must be followed:

1. Patent Application & Filing
The patent application must be prepared and provide a detailed description of the subject matter's composition, structure, etc., as well as any relevant other data supporting its novelty, usefulness, and effectiveness. The application must clearly state what the scope is of the sought protection. The patent is then filed with the USPTO.
2. Examination
The USPTO then assigns an examiner to review the application and will assess the application based on the three requirements we described above.
3. Objections or Rejections
After examining the application, the examiner may raise objections and concerns, and the applicant is given a chance to address said concerns and amend the patent claim and/or application as needed.
4. Patent Grant
Once the patent examiner is happy with the application, the USPTO issues a "Notice of Allowance." The applicant must then pay the required fees and complete the paperwork. The patent is then granted and published.
Patent Wars in the Psychedelic Space
In the sea of psychedelic patents that have been filed over the past few years, it isn't surprising that various stakeholders are trying to challenge the validity of some of these patents.
There are also a ton of concerns and skepticism raised around the legitimacy of patenting substances that have been around for generations in the first place.
One such example is a patent that was granted to the MindMed-affiliated individual Dr. Matthias Liechti— which is for the combination of LSD and MDMA in a single oral dosage form.
This patent led to loads of uproar in the community as taking LSD and MDMA together has been a common practice known as "candy flipping" for a long time. The only difference between traditional candy flipping and the patent filed is that the patent foresees only one instead of two separate pills to be consumed.
The fact that such a minor detail can justify the granting of IP in the space is worrying as it shows how simple it can be for companies to limit competition.
Ronan Levy, who is the Executive Chairman of Field Trip Health, one company researching in the space of psychedelics, tweeted: "I used to have some faith in the patent system. No longer." in response to the Candy Flipping Patent being granted.
Other patents that have been legally challenged by a group called "Freedom to Operate" in December 2021 are the two Comp 360 Patents that were filed by and granted to Compass Pathways.
Freedom To Operate claimed before the Patent Trial and Appeal Board that Comp 360 was not a novel invention as it is essentially a mixture of psilocybin crystalline forms that have been created previously. In June 2022, the Patent Trial and Appeal Board announced that it agreed with Compass Pathways' interpretation of its patents, and this decision was final and non-appealable.
The lack of novelty surrounding these patents is a common issue, as it's well-known that psychedelics were discovered and used by tribal and indigenous people a long time ago.
For instance, there is a lot of data and information on the potential of psilocybin out there, and the substance has been used by practitioners of indigenous medicine for centuries. The original molecule was first synthesized over 65 years ago, in 1958.
It is therefore criticized by many that companies try to establish IP protection in regards to this substance that is not "novel."
While some of the patents seek to establish new structures containing the active ingredient, such as enantiomers or salts, other patents, such as the one filed by Compass Pathways that we already mentioned above, contain claims involving the use of a particular kind of room setting or background music while providing psychedelic-assisted therapy.
It's tricky to see the novelty in that. Many in the space argue that psychedelic-related patents should at least aim to create chemically novel products.
The patent lawyer Graham Pechenik who founded a law firm working in the field of psychedelic patents and who is also affiliated with Psychedelic Alpha, is an expert on all things IP relating to psychedelics. 
In his opinion, the Comp 360 patents that were legally challenged (and possibly many other psychedelic patents) raise three separate issues:
1. Poor Acknowledgement of "Prior Art"
In many instances, the patent examiners who need to determine whether or not a patent application meets the criteria of being novel, nonobvious, and inventive often fail to identify relevant prior art.
In the area of psychedelic patents, this is a tricky requirement as many of the studies and findings on psychedelics in the past were done underground due to the substances being strictly regulated and prohibited.
The non-profit group Porta Sophia is trying to address this concern by compiling prior art from news articles and hidden archives to help patent examiners make a well-informed decision.
2. Lack of Novelty Enforcement
The bar for considering something to be novel and nonobvious can be very low — for instance, in regards to the patent that granted the "invention" of taking LSD and MDMA in a single pill that we mentioned above.
3. Fighting Bad Patents is Difficult
Graham Pechenik also raises the point of how lengthy and expensive the process is of challenging patents. These issues should therefore be thoroughly examined before granting a patent, as once it has been granted, it is very difficult to change that status.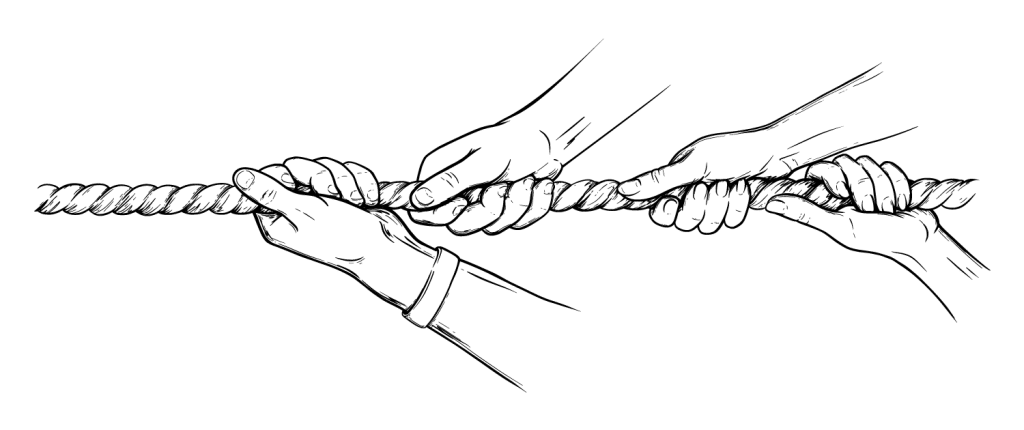 Should Psychedelics Be Patented?
While we are rather critical when it comes to this, let's look at both the pros and cons relating to psychedelic patents:
The Benefits of Psychedelic Patents
The main argument in support of patents is that they help fuel research.
Investment in Psychedelic Research
As patent holders have exclusive rights during the validity duration of the patent, they can therefore put their entire focus on development and research without having to worry about others making profits off their hard work.
Patents also attract investors from the private and public sectors, and this is promoting the development of psychedelic-related research (by the patent owner) further.
Improvements in Quality Control
Another argument in support of patenting is that they help establish safe regulation and quality controls.
Patents require a detailed description of the invention, including methods of production, use, etc. This transparency ensures that the patented psychedelic substances meet specific quality standards, which is vital for consumer safety, especially when dealing with substances that can have profound effects on the human mind and body.
The Negatives of Psychedelic Patents
The main arguments against psychedelic patenting are the exploitation of indigenous knowledge and the restriction of access to therapies.
Exploitation of Indigenous Knowledge
Psychedelic substances have existed long before humans did. Shamans and indigenous people have been using psychedelics as part of their spirituality and/or for therapeutic purposes for hundreds of years.
Psychedelic patents that profit from existing knowledge from indigenous peoples are not sharing the fruit of such patents with the people that have actively collected knowledge on and consumed these substances for centuries.
This raises serious questions about cultural appropriation.
Access to Therapies
There's nothing novel about the concept of using psychedelics as a form of therapy, and it is, therefore, rather difficult to grasp why it's necessary to create (hundreds of) patents in this area.
It appears to be quite obvious that the major motivation of these pharmaceutical and mental health companies is the big money that can be made with their patented "technologies."
If the bar to be granted IP protection is so low that a patent is granted for the "invention" of taking LSD and MDMA in a single pill, then that raises concerns as other stakeholders wanting to research similar things are restricted from doing so, and monopolies can be created by patent-owning companies quite easily. This eventually affects the end consumer who requires these products and/or forms of therapy.
Many who could profit from such therapies will not be able to afford them, as companies owning the patents can charge exorbitant prices.
Once these patents exist, it is a very difficult, expensive, and lengthy process to try to challenge them.
Restriction of Access
Patents grant exclusivity, which can lead to monopolistic practices. People in low-income areas or in the hands of marginalized communities who stand to benefit as much, if not more, than higher-income groups are the most at risk of being excluded due to high costs or lack of local development.
Increasing Costs
The patenting process itself is costly and time-consuming. These costs are often passed on to the consumer, making psychedelic therapies more expensive and less accessible.
Contradictory to the Spirit of Open Science
Many in the scientific community advocate for open access and collaboration. Patents can be seen as contrary to this ethos, creating barriers between researchers and slowing down the progress of understanding these substances and how they can be used to help society overall. 
FAQ: Psychedelic Patents
The patent process is convoluted — entire textbooks have been written on the topic.
Here are some of the most common questions we get asked about the process of patenting in the realm of psychedelics.
1. How Long Do Psychedelic Patents Last?
The general term of patents in the United States is 20 years from the date of filing. This is also the standard duration for other countries throughout Europe as well as Canada and Australia.
There are, however, certain circumstances where this time can be extended, for example, due to delays in regulatory approvals or the length and type of clinical trials.
2. How Do Psychedelic Patents Affect the Development of Psychedelic Drugs?
Psychedelic patents have both positive and negative effects on the development of psychedelic drugs.
Patents protect intellectual property hence protecting the Intellectual property (IP) of the companies researching substances and new forms of therapies.
Patents also offer incentives to research and development in the field, for instance, by enabling companies to get funding for additional research.
On the flip side, psychedelic patents can put a stop to other researchers or companies who wish to conduct similar research, as doing so would breach the patent. This may limit innovation in the field and will result in products — once available on the market — being at a very high price point and, therefore, not available to many who would benefit from accessing them.
3. What Are the Potential Ethical Concerns Related to Psychedelic Patents?
The most obvious ethical concern of psychedelic patents is that many of these substances have existed in nature long before humans existed on this planet.
Companies trying to control said substances and patenting them to make a profit — and in the process claiming that there is a novel factor to their patent — raises obvious ethical and moral concerns.
Pharmaceutical companies aiming to sell psychedelic-assisted therapies and products containing psychedelics do so with the main intention of making as much profit as possible. Given that the patent-owning companies will be able to essentially monopolize their product means that prices of psychedelic-assisted therapies are likely going to be extremely high. Many patients who need these therapies will never be able to afford them in the first place.
The other important ethical concern is the fact that these patents are closely linked to indigenous knowledge and practices. Psychedelic substances have been used by Indigenous people for centuries, and patents are likely derived from such existing knowledge. This raises concerns about cultural appropriation and exploitation of this heritage, and it is unclear how Indigenous communities may benefit from such patents in any way.
→ Learn more about the negative implications of patenting psychedelics here.
4. Can Psychedelic Patents be Challenged or Invalidated?
Yes, there are ways for any kind of patent to be legally challenged and even invalidated.
In the US, the procedure to challenge a patent can be initiated before the Patent Trial and Appeal Board (PTAB) because a patent lacks novelty or is obvious, among other grounds.
A person or company wanting to challenge a patent may also seek the avenue of litigation by filing a lawsuit against the owner of a particular patent.
It's to be said, however, that once a patent claim is granted, it becomes an extremely time-consuming and expensive procedure to challenge such a patent.
5. How Might Psychedelic Patents Impact the Accessibility & Affordability of Psychedelic Therapy?
Patents are likely to lead to exclusivity of use around psychedelics (legally speaking, at least). This is due to the fact that patents prohibit other companies from conducting similar research and therefore hold a monopoly over such therapies or products.
This means that the patent-owning company can price its product excessively, and this likely impacts the accessibility of a product as many people will not be able to afford it.