Navigating Psychedelia: Top 10 Podcasts for 2023
New psychedelic podcasts pop up every day, but many are uninformative, unimaginative, or even worse, boring — we've sifted through hundreds of shows so you don't have to. Here's what we recommend.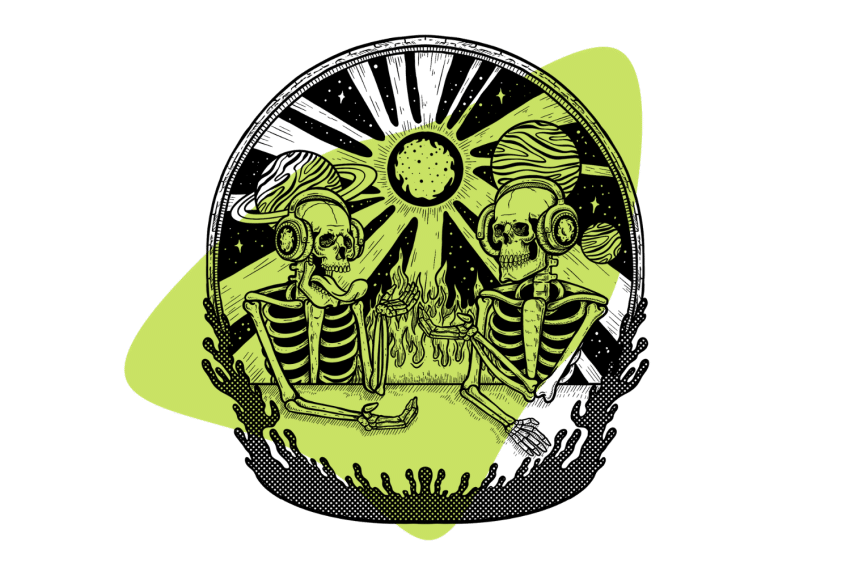 Looking for a new psychedelic podcast can feel like finding a needle in a haystack — there are so many, but most are dull or uninformative.
With the birth of our new podcast, we wanted to take the time to highlight some of the people we look to whenever we're on a long car ride or out for a jog.
The following is a list of our top 10 podcasts covering psychedelics, drugs, and the policies and cultures surrounding them.
The Best Current Psychedelic Podcasts [An Overview]
These are in no particular order — but here's a glimpse of our favorite podcasts.
| | | |
| --- | --- | --- |
| Name | Coverage | Frequency |
| The Tripsitter Podcast | Nuanced, non-sensationalized stories featuring under-represented psychedelic voices | Every other week |
| Your Brain on Science | Unbiased, detailed breakdowns of research surrounding neurology and psychedelics | Weekly with breaks (Currently on hiatus) |
| Duncan Trussell Family Hour | Funny, friendly conversations with leaders in psychedelics, meditation, and mindfulness | Weekly |
| Ram Dass Here and Now | Recorded lectures, conversations, and interviews with Ram Dass | Weekly |
| Cover Story Season 1 | Limited, two-part series detailing improprieties in both underground and clinical psychedelic-assisted psychotherapy sessions | 10 episodes (with two additional "Intro" episodes for each season) |
| Plus 3 (Psymposia) | Covering events and topics about "corporadelic" actors as they occur | Sporadic |
| Narcotica | Drug policy advancements and movements | Sporadic |
| Psychedelic Salon | Recorded lectures from various psychedelic leaders of the past, as well as live episodes every week | Sporadic / Weekly |
| Psychedelic Medicine Podcast | Breaking down research surrounding a variety of psychoactive drugs | Every other week |
| Psychedelics Today | A higher-level overview of the advancements in psychedelic research, legalization, and corporatization efforts | ~1–3 per week |
Here's a detailed look at each, but remember, they are in no particular order — we love them all!
1. The Tripsitter Podcast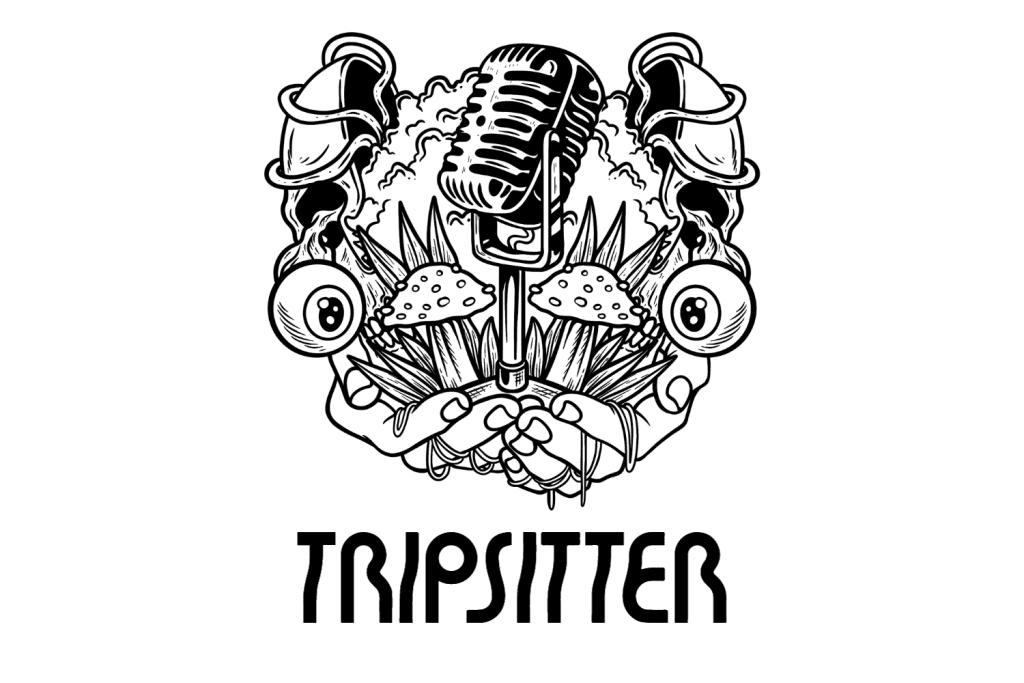 Each week, we sit down with leaders, advocates, and key figures who deserve a larger platform in the world of psychedelics and decriminalization.
Check us out if you're looking for nuanced, non-sensationalized takes on drugs, the people who use them, and the culture they've created. Like our website, our goal is to demystify drugs, break down the science surrounding them, and explore the crazy world of psychedelic culture.
Every episode, we close with a reminder that sums up our show nicely:
There is no such thing as a bad drug. They're just chemicals — natural or unnatural — that exist in our world. It's our relationship with them and how we interact with them that makes the difference.
2. Your Brain on Science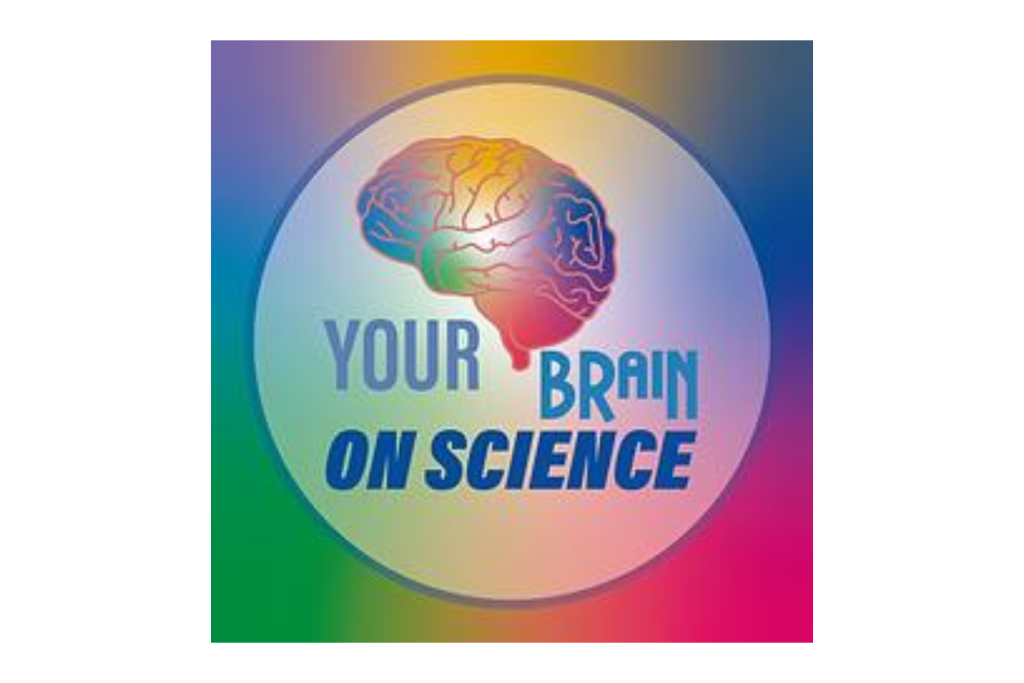 Alaina and Zarmeen are two PhD candidates who invite the scientific community to discuss their new findings, projects, and research. Listeners can expect to hear detailed breakdowns of findings within the realm of psychedelic neuroscience, policy, and culture.
Don't be intimidated by the knowledge present on each episode; they do a fantastic job of breaking down big topics for everyday audiences.
As of the release of this article, the show is on hiatus while the two hosts prepare to defend their dissertations and earn their PhDs. 
| | |
| --- | --- |
| Episode Length: | 20 min–1 hr |
| Frequency of Release: | Weekly (with occasional breaks) |
| First Air date: | Sept 2022 |
| Hosts: | Alaina Jaster and Zarmeen Zahid |
3. Duncan Trussell Family Hour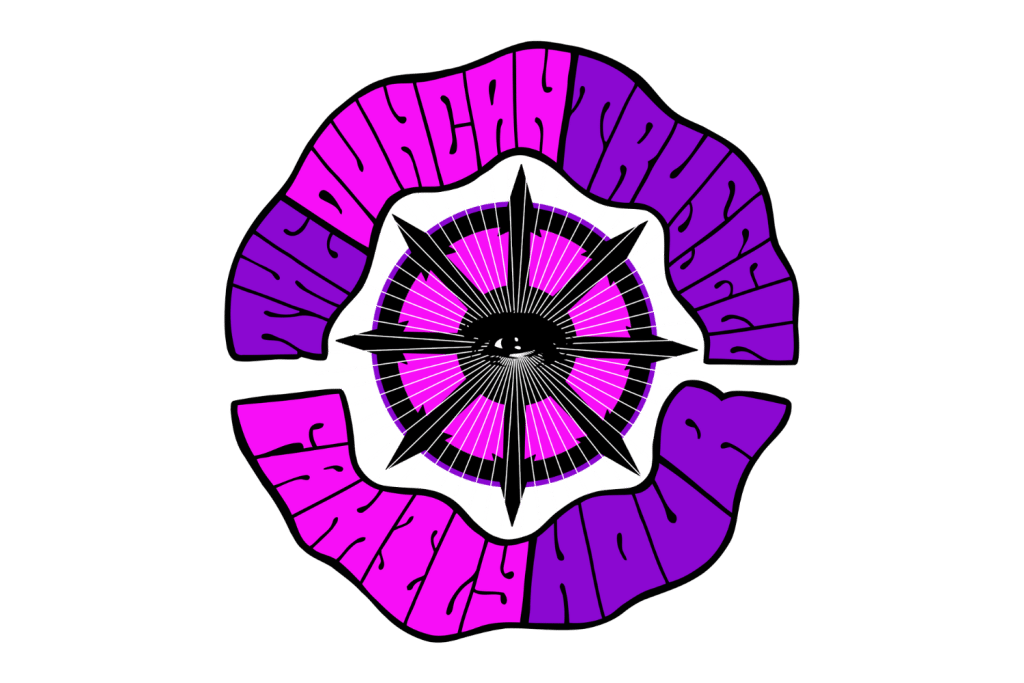 The Duncan Trussell Family Hour is where comedian and psychedelic proponent Duncan Trussell speaks with his friends and people important to him. You may have already heard some of this podcast repurposed for his Netflix show, The Midnight Gospel, where his recordings play over a psychedelic cartoon.
"Living and Dying Consciously" – The Midnight Gospel: Mouse of Silver (2020)
Trussell is a proponent of mindfulness, meditation, and the philosophy of Ram Dass — who he claims once agreed to be Trussell's guru before continuing with "So, now what?" In other words, his show fits the vibe you're probably looking for if you're into psychedelics.
| | |
| --- | --- |
| Episode Length: | 1–2 hrs |
| Frequency of Release: | Weekly |
| First Air date: | Oct 2013 |
| Hosts: | Duncan Trussell |
4. Ram Dass Here and Now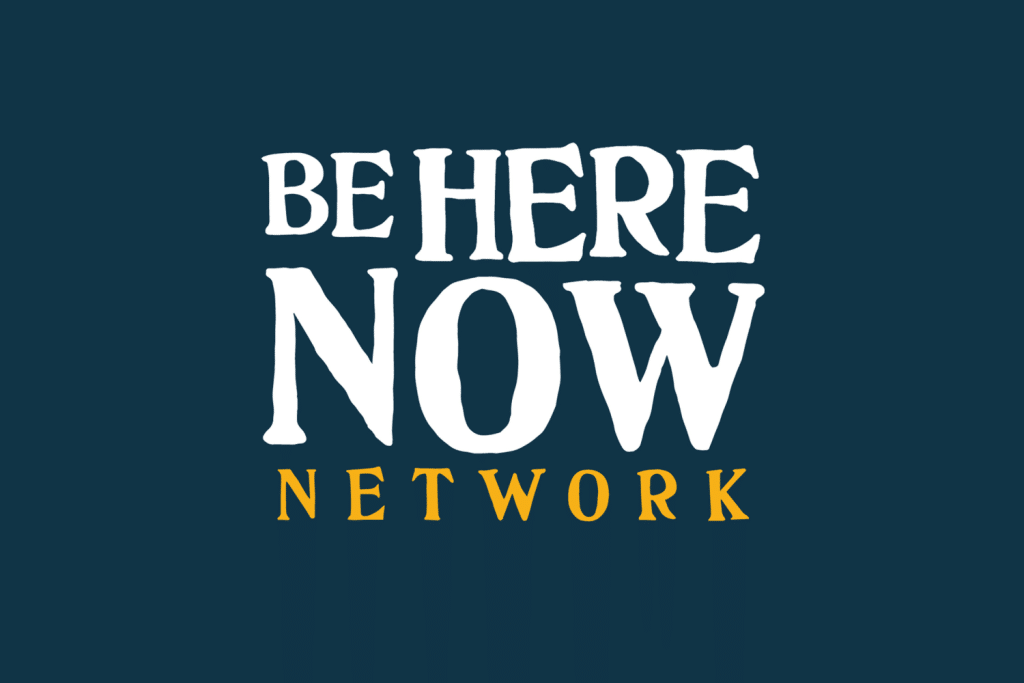 Speaking of Ram Dass, the Here and Now podcast presents lectures, interviews, and discussions with Ram Dass. While not focused explicitly on psychedelics, his message often addresses the use of drugs and ways we can live more consciously according to their message.
Throughout the 60's–90's, Ram Dass spoke with large audiences around the country regarding a variety of mystical, spiritual, and contemplative topics. Listening to this podcast on its own feels psychedelic at times.
(Read more: Ram Dass (Richard Alpert): How Richard Alpert went from psychedelic psychologist to spiritual guru.)
| | |
| --- | --- |
| Episode Length: | 30–60 min |
| Frequency of Release: | Weekly |
| First Air date: | Apr 2012 |
| Hosts: | Raghu Markus presents lectures by Ram Dass |
5. Cover Story Season 1: "Power Trip"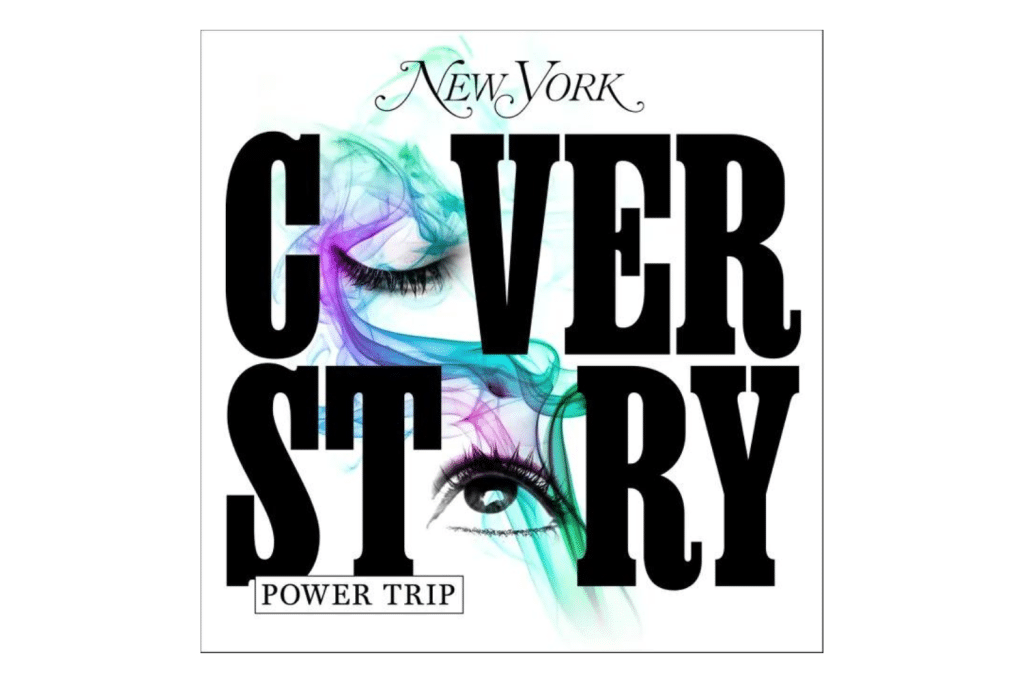 Disclaimer: As mentioned above, this podcast discusses sexual assault and manipulative power dynamics that some listeners may find triggering.
An essential series for any psychonaut interested in the direction the industry is heading in. This New York Magazine two-part series discusses critical issues of safety and autonomy in the world of psychedelia.
While many psychedelic publications and journals either avoid conflict when reporting or stigmatize drug use, Cover Story offers an unbiased, factual look at the events. What they discover is a history of sexual abuse in both underground and clinical therapeutic settings.
One season even collaborates with Psymposia, a publication specializing in objectively reporting on psychedelics.
| | |
| --- | --- |
| Episode Length: | 30–60 min |
| Frequency of Release: | Limited series, already finished |
| Air date: | Nov 2021–Mar 2022 (Two Parts) |
| Hosts: | iO Tillett Wright with Lily Kay Ross |
6. Plus Three (Psymposia)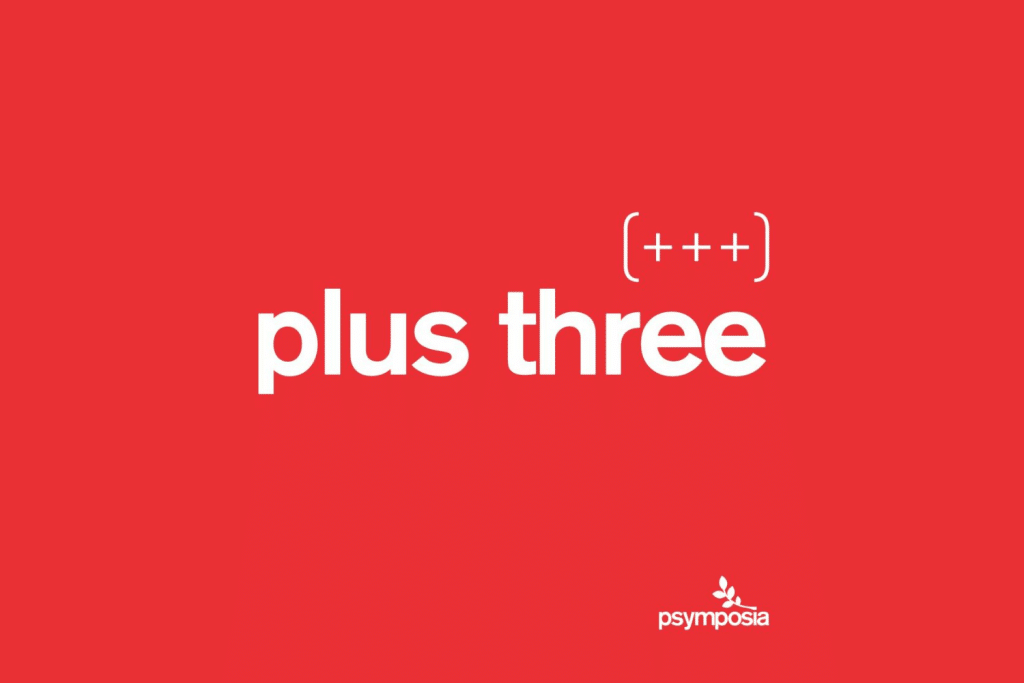 Psymposia is dedicated to exposing "corporadelic" and bad-faith actors in the psychedelic space. They critically analyze the capitalistic progress in psychedelics and discuss key issues and events as they arise and their time permits.
Each host of this podcast has enormous contributions to psychedelics under their belt and a depth of expertise to offer. This message is not always met with open arms — one of their most popular episodes discusses one of the biggest psychedelic conferences in the world banning them.
(Read More: Decoding Wonderland: Inside the #WonderBanned Conspiracy and What it Means for the World of Psychedelics)
| | |
| --- | --- |
| Episode Length: | 1–2 hrs |
| Frequency of Release: | Sporadic |
| First Air date: | Nov 2019 |
| Hosts: | Drs. Brian Normand, Neşe Devenot, and Brian Pace w/ underground researcher David Nickles |
7. Narcotica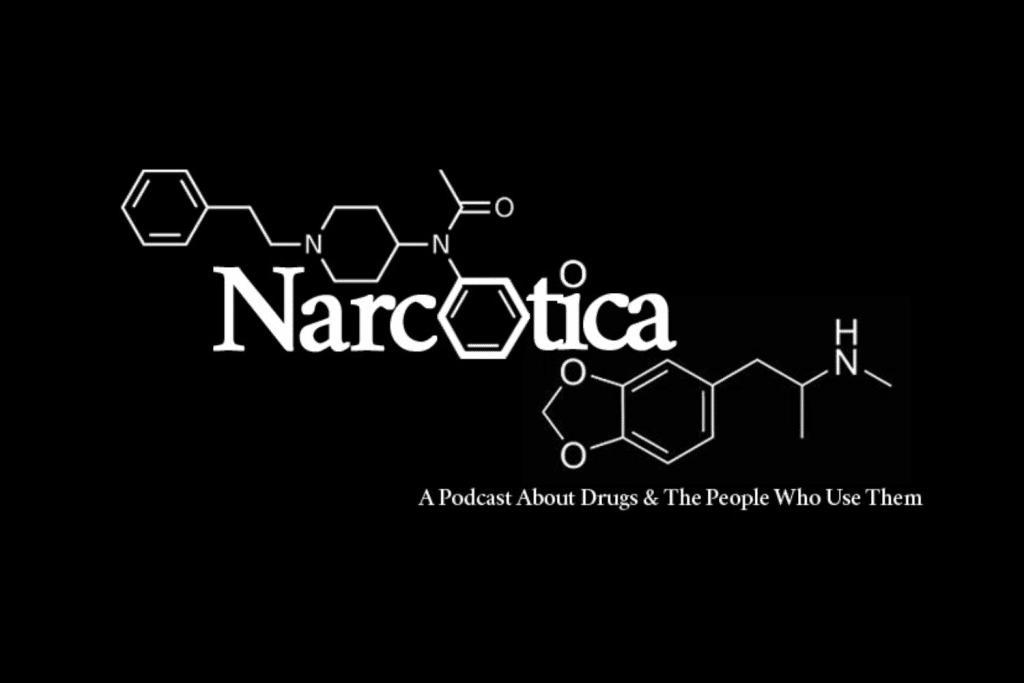 Detailed discussions of drug policy and the movements for change from three veteran policy journalists. You can't find a better place to find an authoritative, fact-based look at the policies contributing to the stigma and oppression of people who use drugs.
Episodes are sporadic since all three hosts are extremely active journalists with busy schedules. Still, make sure to follow this one so you know the minute a new episode hits the airwaves.
| | |
| --- | --- |
| Episode Length: | ~1hr |
| Frequency of Release: | Sporadic |
| First Air date: | May 2018 |
| Hosts: | Christopher Moraff, Zachary Siegel, and Troy Farah |
8. Psychedelic Salon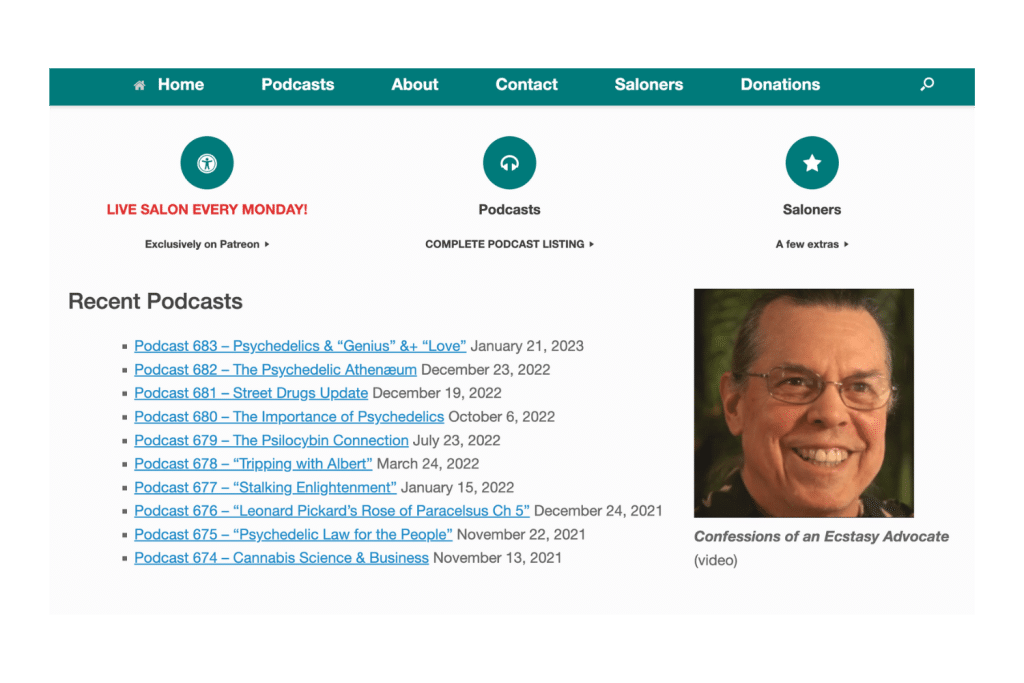 The Psychedelic Salon began as a mission to present psychedelic conversations from a variety of voices and generations. If you want to walk through the conversations of your psychedelic forefathers, you can't beat this podcast.
Their entire library is available wherever you get your podcasts, with 683 episodes as of their last release in January 2023.
However, they still hold weekly live podcasts on their Patreon, where members can join for $1/month. Whether you listen to the live episodes or work through the immense backlog, this is a podcast you can't miss.
| | |
| --- | --- |
| Episode Length: | 1–2 hrs |
| Frequency of Release: | Live episodes on Mondays |
| First Air date: | Mar 2005 |
| Hosts: | Lorenzo Hagerty presents talks from a variety of psychedelic cultural figures |
9. Psychedelic Medicine Podcast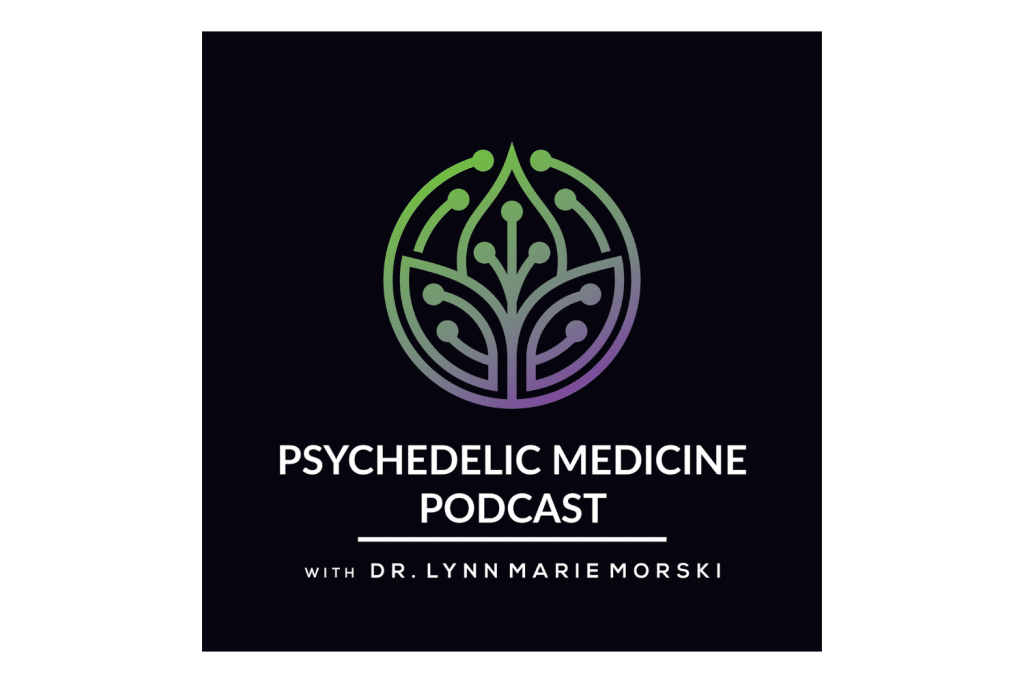 A fantastic podcast diving into the research of, and stories surrounding, a variety of psychoactive drugs. Dr. Morski meets with a different guest each episode to cover several angles of the psychedelic movement, including some darker corners.
You can't beat an expert-led discussion with other guest experts on critical, newly discovered, or changing information. This is a must for anyone interested in better understanding their drugs and the potential they hold.
| | |
| --- | --- |
| Episode Length: | 30–60 min |
| Frequency of Release: | Every other week |
| First Air date: | Aug 2019 |
| Hosts: | Dr. Lynn Marie Morski |
10. Psychedelics Today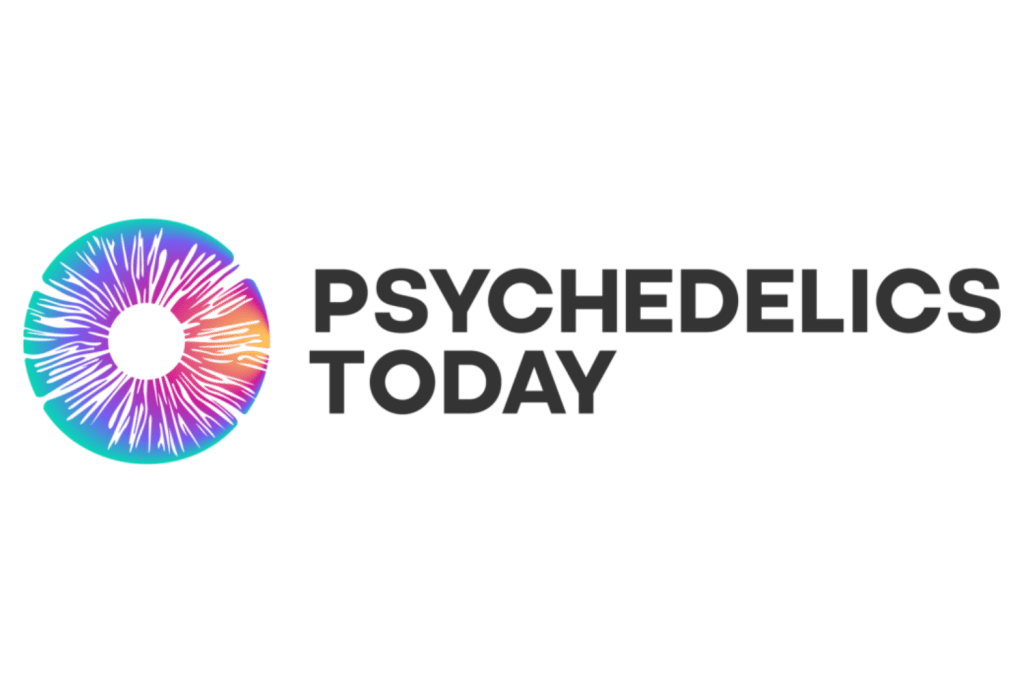 Perhaps the biggest psychedelics podcast to date, Psychedelics Today speaks with a variety of leaders and emerging thought leaders in the psychedelic space. If you only have time for one podcast and don't wish to dive too deep into the problems in psychedelia today, this is the podcast for you.
| | |
| --- | --- |
| Episode Length: | 1–1 ½ hrs |
| Frequency of Release: | ~1–3 episodes per week |
| First Air date: | May 2016 |
| Hosts: | Joe Moore and Kyle Buller |