COMPASS Pathways
COMPASS Pathways has made it further down the road of psilocybin-assisted psychotherapy than any other organization, but not everyone is excited about this.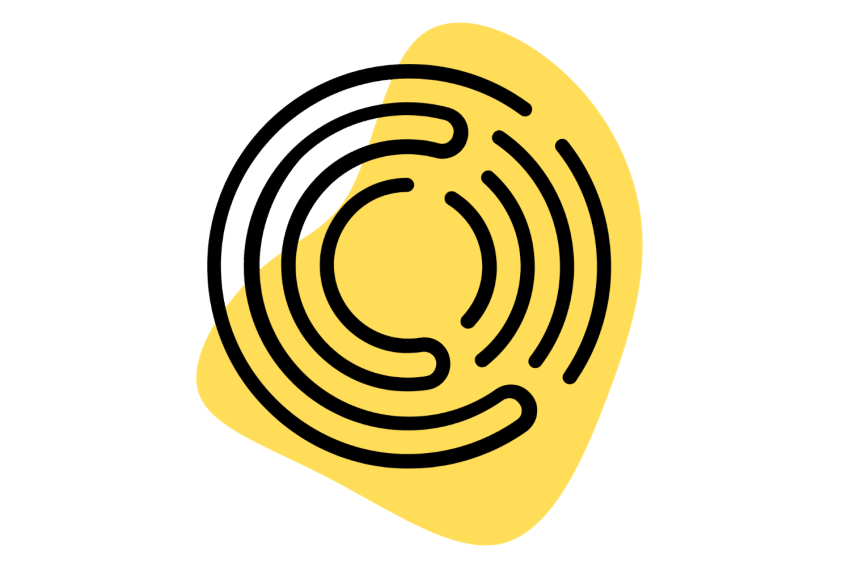 In 2016, COMPASS began as a nonprofit with the mission of spreading the spores of the "psychedelic renaissance" throughout the globe. Citing emotional personal backstories, they quickly garnered tremendous support for a company where leadership didn't have any prior psychedelic experience.
Since forming, they've dominated the landscape of psilocybin legalization — and stirred quite a bit of controversy along the way. Here's a quick rundown on COMPASS Pathways, the work they've accomplished, and the concerns surrounding them:
About COMPASS Pathways
COMPASS Pathways is a research company studying the effects of psychedelics on a variety of mental health conditions. Many of these studies are done with a proprietary form of synthetic psilocybin (COMP360), and their list of patents surrounding it is a point of contention among psychonauts.
Psilocybin is the natural molecule found in magic mushrooms; COMPASS claims COMP360 is a uniquely synthesized version of psilocybin with high purity and a longer shelf life. Their patent made a splash when it first popped up, and attempts to reverse it have (so far) failed.
COMPASS has expanded this further, attempting to include all forms of psilocybin or psilocin on the market.
According to the psilocybin patent tracker on Psychedelic Alpha, COMPASS and its subsidiaries currently have 21 patents out there — 10 of which have been granted. While they're making the most headlines right now, they are one of many major players rushing to patent the field of psychedelics right now.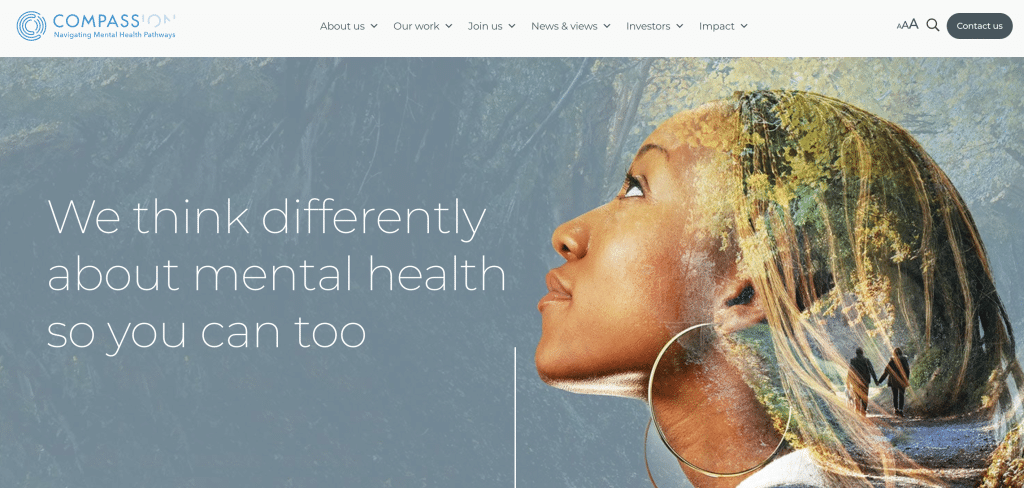 List of COMPASS Pathways Patents
Here's a breakdown of the current patents COMPASS has filed, along with their current status according to Psychedelic Alpha:
| | | |
| --- | --- | --- |
| Patent # | Status | Summary of claims |
| WO2023086252 (Worldwide) | Published | Administering more than one dose of psilocybin in psychedelic therapy — whether or not the first dose was successful |
| WO2022207746 (Worldwide) | Published | "Therapeutically effective amount[s] of psilocybin" alongside any "pharmaceutically acceptable" non-active chemicals |
| WO2022084480 (Worldwide) | Published | "Use of benzodiazepines to increase sensitivity to psilocybin" for people who have been on selective serotonin reuptake inhibitors (SSRIs) for long periods |
| WO2022038299 (Worldwide) | Published | All derivatives and prodrugs for psilocin — claiming (in essence) they all mimic psilocybin and, therefore, fall into their claim for its synthetic production |
| US20220169668 (United States) | Published | Using "psilocybin or an active metabolite thereof" in the treatment of neurocognitive disorders like Alzheimer's, body dementia, brain injuries, HIV-associated neurological disease (HAND), Parkinson's, Huntington's, and more |
| WO2020212948 (Worldwide) | Published | The worldwide filing for the above |
| WO2020212952 (Worldwide) | Published | The use of psilocybin for depression and "other various disorders" along with the mechanisms for doing so (including, for example, the room containing "a bed or a couch") |
| US20230023092 (United States) | Pending | The United States filing for the above |
| WO2020212951 (Worldwide) | Published | Using psilocybin to treat "anxiety disorders, headache disorders, and eating disorders." |
| US20230000883 (United States) | Pending | "[T]treating anxiety disorders, headache disorders, and eating disorders with psilocybin." |
| US20230124137 (United States) | Pending | Psilocybin, in combination with therapy for a broad range of conditions related to anxiety, eating disorders, and headaches |
| US11564935 (United States) | Granted | A variety of therapeutic techniques in combination with "therapeutically effective" doses of psilocybin |
| US11629159, US11661617, US10947257, US10947257, US11149044, US11180517, US11505564, US10519175, US11447510 (United States) | Granted | These related patents all focus on the right to produce psilocybin (and other tryptamines) for large-scale use. They cover a few different methods for producing psilocybin, the reasons for doing so, and the ways it might be employed after production. |
| US11564935 (United States) | Granted | Psilocybin for the treatment of anxiety, headaches, and eating disorders — including the therapeutic setting and the discussion of "at least one therapeutic intention" and "soft furniture" in the room |
Patent Controversy Between COMPASS and Freedom to Operate
Shortly after patenting a signature form of crystalline psilocybin, Carey Turnbull and his organization Freedom to Operate (FTO) began filing an appeal. Their claim — to simplify — was that COMPASS overstated the uniqueness of their crystalline psilocybin to qualify for a patent.
By reversing the patent on the (allegedly) novel form of psilocybin, FTO believed the rest of the patents would crumble, too, based on their dependence thereof. While their appeal wasn't accepted, FTO claims they were still "impactful and fulfilling" on their website.
FTO has continued looking for a way forward — even releasing a peer-reviewed research paper claiming COMPASS's form of psilocybin has historical precedence [1]. 
More nuance to the argument comes from lawyer Matt Zorn's "Patent Wars" series for On Drugs. Zorn points out Ceruvia Life Sciences (founded by Turnbull) has itself filed for a patent on an isolated form of psilocybin. 
This doesn't, in itself, negate all of the arguments against COMPASS — Ceruvia also patented a form of LSD it gives out freely — but it does give him a personal gain from taking down COMPASS.
As is usually the case in psychedelics, there's a good and bad side to all angles.
READ MORE: Patenting Psychedelics: Lies & Greed or A Common-Sense Step?
The Founders of COMPASS Pathways
COMPASS was founded in 2016 by the married couple George Goldsmith and Ekaterina Malevskaia, along with Lars Wilde. Goldsmith and Malevskaia have talked extensively about how their son, Allan's, struggle with depression has led the charge for COMPASS, telling Business Insider:
What we were really interested in from the very, very beginning was how do we help people like Allan? How do we bring new innovation? How do we do that through regulation? Because that is where access happens because reimbursement happens.
Though it started as a nonprofit, the above quote was given regarding their decision to open a for-profit organization a year later and shutter the nonprofit arm a year after that. Goldsmith added, "If we were going down this path, we cannot do it as a nonprofit."
Goldsmith, Malevskaia, and Wilde all lacked any psychedelics experience before starting their corporation but were rapidly met with excitement. Many view them as the psilocybin version of MAPS (which primarily focuses on MDMA).
After the closure of the nonprofit branch, some investors expressed regret for having supported the company as it started. However, the deep pockets of their typical supporters keep them from much risk of ever running out of money.
Malevskaia has recently announced she will be stepping down from her main role within the organization but will remain on the board. Despite the controversies surrounding them, Goldsmith and Malevskaia's belief in the capability of psychedelics to lead to real change does seem obvious.
Check out the below interview with Vice Correspondent Charlet Duboc to hear them tell the story of their motivation behind starting COMPASS:
COMPASS Pathways Research And Outcomes
COMPASS is involved in several projects and upcoming studies, and they've had plenty to publish already. Here's a brief summary of what COMPASS has studied regarding its form of psilocybin (COMP360):
COMP360 for Healthy Participants
COMPASS has performed a few studies on healthy participants to determine whether there are any risks associated with psilocybin (using COMP360 specifically) [2]. The study involved 89 participants, randomized into three groups to receive 25mg or 10mg of psilocybin alongside a placebo group.
The study concludes psilocybin is relatively safe, aside from a few adverse reactions — including participants in both the psilocybin and placebo groups developing temporary suicidal ideations.
Compared to placebo, "A single dose of psilocybin 10mg or 25mg elicited no series [adverse events] and did not appear to produce any clinically relevant detrimental short- or long-term effects (emphasis mine)."
COMP360 for Treatment-Resistant Depression
One study pulled 428 participants together from 10 different countries who had treatment-resistant depression (TRD) [3]. Split into 3 groups of 25mg, 10mg, and 1mg (essentially a microdose) of psilocybin; participants received three pre-dose therapy sessions, a single dose, and two integration sessions afterward.
Researchers state the 25mg dose had a significantly higher effect, with a 12% reduction in their rating on a standard depression survey after 3 weeks. Comparatively, the 10mg and 1mg groups scored a reduction of 7.9% and 5.4%, respectively.
Importantly (and mostly overlooked in the discussion of the report), the 12-week follow-up saw only a 20% sustainability in responses for the 25mg group. The 10mg group had just 5%, and the 1mg group had a 10% sustained response in their reduction, showing the potential for therapy and intentionality on its own.
COMP360 studies have also shown it may be safe for use with antidepressants, meaning people may not have to wean off their medication before trying it [4].
Other COMP360 Studies
While depression is largely the focus of psychedelic research today, there are several other studies COMPASS has begun, announced, or completed research into. These have preliminary findings with small sample sizes and/or plans to begin the second phase of studying with a larger group.
The following conditions are currently underway from COMPASS:
Additionally, there are various COMP360 Exploratory Studies from research and academic institutions that partner with COMPASS. Some of these are in line with other studies from COMPASS with slight tweaks, but there are pushes to explore alternative treatments with psilocybin as well. 
To date, these studies are looking into bipolar disorder, autism, cluster headaches, body dysmorphia, and more.
COMPASS has also published an article outlining and evaluating its training program to standardize "consistently high-quality psilocybin therapy [5]."