Can Psychedelics Increase the Risk of Heart Disease?
The highest risk appears to come from psychedelics that target the 5-HT2B receptors. This includes MDMA and other amphetamine psychedelics.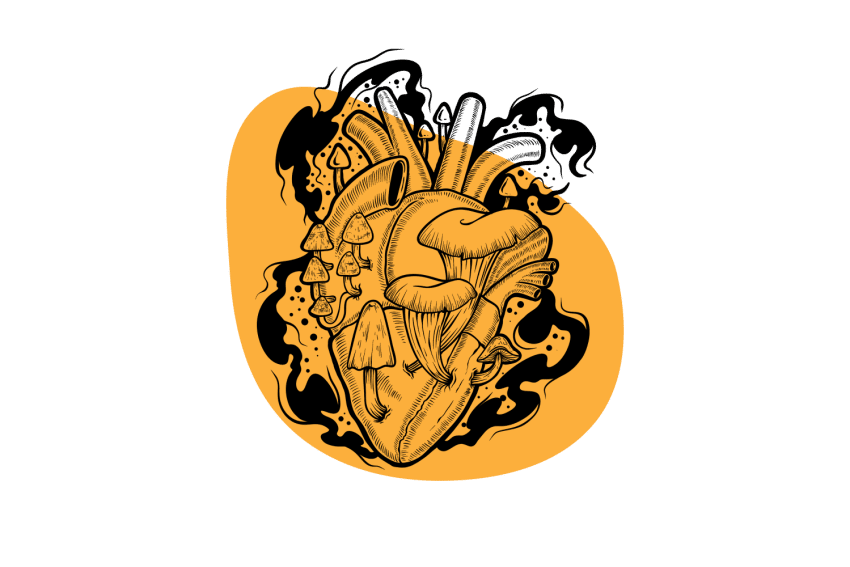 Current research shows the benefits of psychedelics such as psilocybin and LSD for mental disorders. It's not all positive, though. Recent findings suggest that when used often, certain psychedelics may cause heart complications.
In this article, we'll look at the evidence supporting these claims and give you a bit more insight into how psychedelics can affect the heart.
We'll look at the good, the bad, and the ugly while assessing how serious these claims are and whether you should be worried about using psychedelics or not.
Are Psychedelics Bad for Your Heart?
Psychedelics have been used for thousands of years, but only recently have they been linked to heart disease. The culprit is a particular subtype of the serotonin receptors — called 5-HT2B — which are abundant inside the heart.
The so-called "5-HT theory" suggests that compounds that agonize (activate) the 5-HT2B receptors could cause the heart's valves to thicken over time. As the valves thicken, it could lead to valvular heart disease (VHD).
A lot of classic psychedelic compounds work by activating various 5-HT (serotonin) receptors — including LSD (lysergic acid diethylamide), DMT (dimethyltryptamine), 2C-B, MDMA (ecstasy), and psilocybin (the active compound in magic mushrooms). Most of the psychedelic action comes from activating a different receptor — 5-HT2C — which is most abundant in the brain.
Each psychedelic has different affinities for the various serotonin receptors, giving them their unique effects. LSD, for example, has a very high affinity for 5-HT2C and only a very low affinity for 5-HT2A or 5-HT2B. MDMA, on the other hand, has a much higher affinity for the 5-HT2B receptor. As a result, LSD is much more potent as a psychedelic but lacks the euphoric and empathogenic qualities of MDMA.
The leading theory is that psychedelics that have high activity at the 5-HT2B receptor site carry the most significant risk of causing VHD when used in high doses over long periods. This includes MDMA and other amphetamine psychedelics, as well as ergot alkaloids.
The main concern here is frequent use (several times per week). This puts practices like microdosing into question. Microdosing is using low doses of psychedelics several times a week over several weeks, months, or years.
The other concern is the emergence of dosing tools like DMT vape pens which carry a much higher risk of abuse than other psychedelic delivery methods.
Some worry these practices could cause users to develop VHD in time.
While this concern warrants further research, the evidence thus far refutes the idea that low doses of classical psychedelics pose any significant threat to the heart.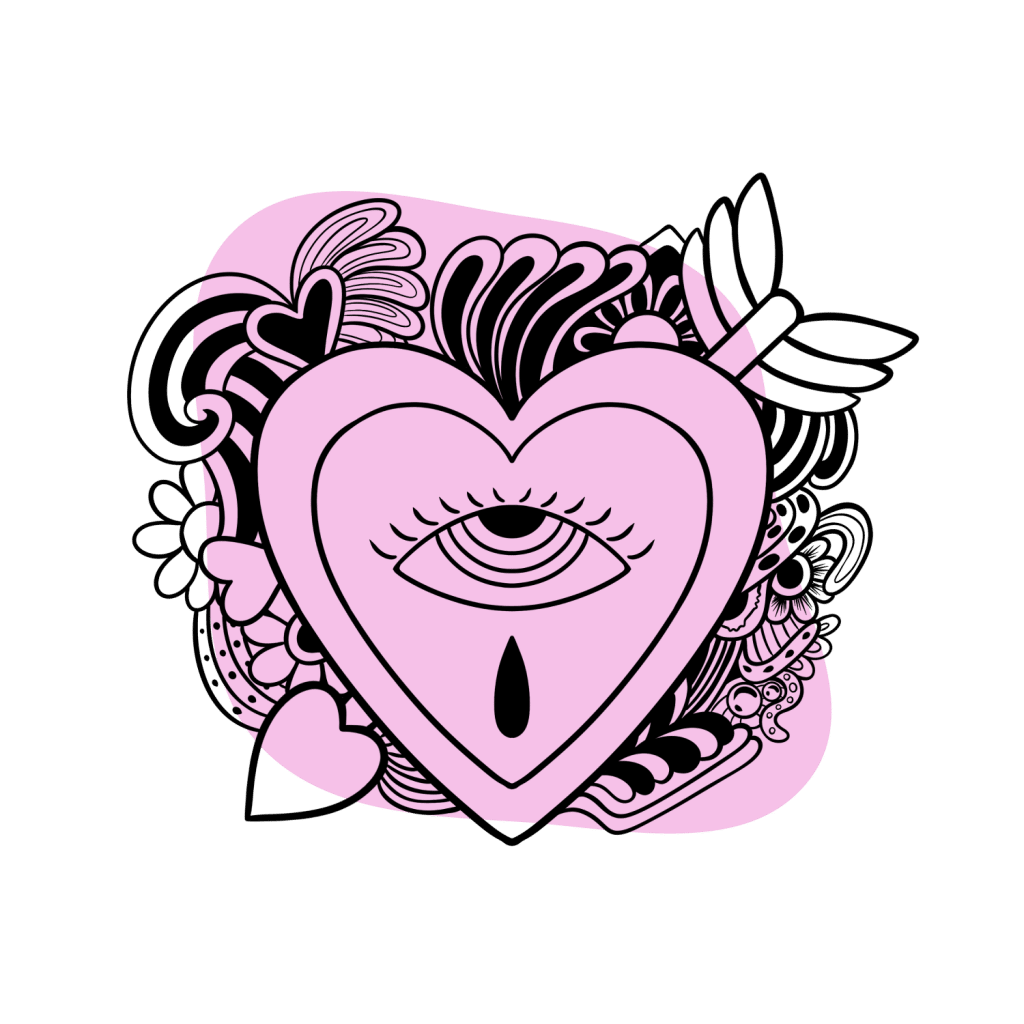 Which Psychedelics Could Pose a Risk to Heart Health?
The psychedelics that pose the most risk to heart health fall under the tryptamine and phenethylamine categories — specifically those with a high affinity for the 5-HT2B receptor.
Other classes of psychedelics, such as the dissociatives, Salvia divinorum, cannabinoids, arylcyclohexylamines (such as ketamine or PCP), or the oneirogens, don't have a strong interaction with the 5-HT2B receptors and are not believed to carry the same level of risk for developing VHD.
Psychedelics that activate the 5-HT2B receptor:
3,4-Methylenedioxymethamphetamine (MDMA) & other amphetamine psychedelics (moderate risk)
Lysergic Acid Diethylamide (LSD) & other lysergamide psychedelics (low-risk)
N,N-Dimethyltryptamine (DMT) (low risk)
Psilocybin & psilocin (the active compound in magic mushrooms) (low risk)
2C-B & other 2CX psychedelics (moderate risk)
Alpha-Methyltryptamine (moderate risk)
Mescaline (the active ingredient in Peyote & San Pedro cactus) (low risk)
Psychedelics & Heart Disease: What Does The Research Say?
The jury is out on whether or not the risk of valvular disease is a serious threat to people who use psychedelics or not. There are a few good studies, which we'll examine in detail below, that warrant further study on the effects of psychedelics and heart health.
However, there's also a lot of conflicting evidence that suggests psychedelics can improve heart health.
To summarize, most research suggesting psychedelics can cause heart disease involves high doses of MDMA (not microdoses) semi-regularly or taking drugs with known cardiotoxic effects (ergot alkaloids or fenfluramines).
Let's examine some of this research in more detail.
The most concerning study on the cardiovascular impact of psychedelics was a probe conducted by the University of Brussels in 2007 [8]. Researchers recruited 29 MDMA users and 29 non-MDMA users and assessed both groups for signs of valvular disease. Eight subjects (28%) in the MDMA group showed signs of the disease, but none in the control group. Researchers concluded that MDMA use might cause mild to moderate damage to the heart valves.
Other tryptamine psychedelics from the ergot fungus have also been known to cause valvular heart disease. These alkaloids include methysergide [10], methylergonovine [11], and ergotamine [12]. The ergot alkaloids are well-known for their toxic side effects, which primarily affect the cardiovascular system [13]. LSD and other modern lysergamide psychedelics are derived from ergot alkaloids but lack these toxic effects.
Another set of serotonergic medications, fenfluramine (Pondimin) and dexfenfluramine (Redux), have been associated with VHD as well [1]. Both drugs were sold as weight loss medications until they were pulled from the market in 1997 after they were discovered to cause valvular heart disease in patients [9]. These drugs, like MDMA, have an exceptionally high affinity for the 5-HT2B receptors.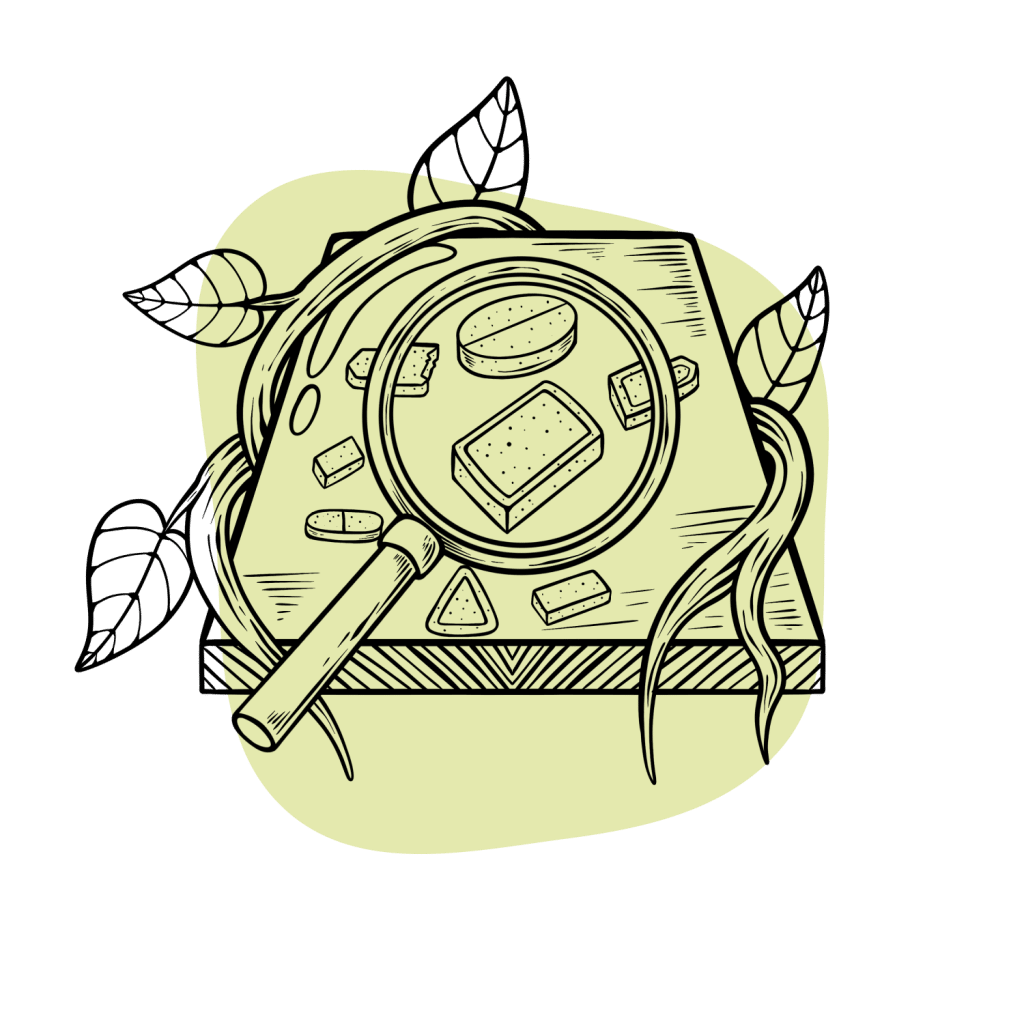 Can Psychedelics Be Good for the Heart?
Contrary to the evidence we've assessed, some studies show that the use of certain psychedelics can be beneficial to heart health.
A 2021 study assessed data from the National Survey of Drug Use and Health (2005–2014) and found that respondents who reported using psychedelics had lower chances of long-term heart disease and diabetes [4].
Another study discovered that people who had used a psychedelic substance, even once in their life, had lower rates of hypertension (high blood pressure) [5].
A further study has found that people who have used classic psychedelics often experience beneficial outcomes related to heart health [6]. The study suggested that these substances are linked to improvements in mental and physical well-being and reduced rates of obesity — all of which directly impact cardiometabolic health.
What is VHD?
Valvular heart disease (VHD) is a heart condition characterized by a congenital defect or damage to the heart valves. Defects or notable damage to the mitral, aortic, tricuspid, and/or pulmonary heart valves can be seen in people with VHD.
The function of the heart valves is to push blood unobstructed through the heart, where it's then pumped throughout the body.
People with VHD have damaged or defective valves — this can cause one of two problems. Either the valves fail to open correctly, which impedes blood flow — a condition called stenosis. The other problem is regurgitation, where the valves leak because they don't close tightly enough.
VHD is often asymptomatic, meaning it shows no symptoms. However, it can worsen if left untreated, causing problems such as dyspnea (shortness of breath), chest pain, and heart palpitations. Problems can continue to worsen to the point of serious disability, heart failure, or death.
This disease is degenerative and can worsen over time, regardless of treatment. However, if it's noticed quickly enough, lifestyle changes can allow a person to live a long and relatively normal life.
This all sounds a little scary. So, how can psychedelics potentially increase the risk of VHD, and do you need to worry about your previous psychedelic use?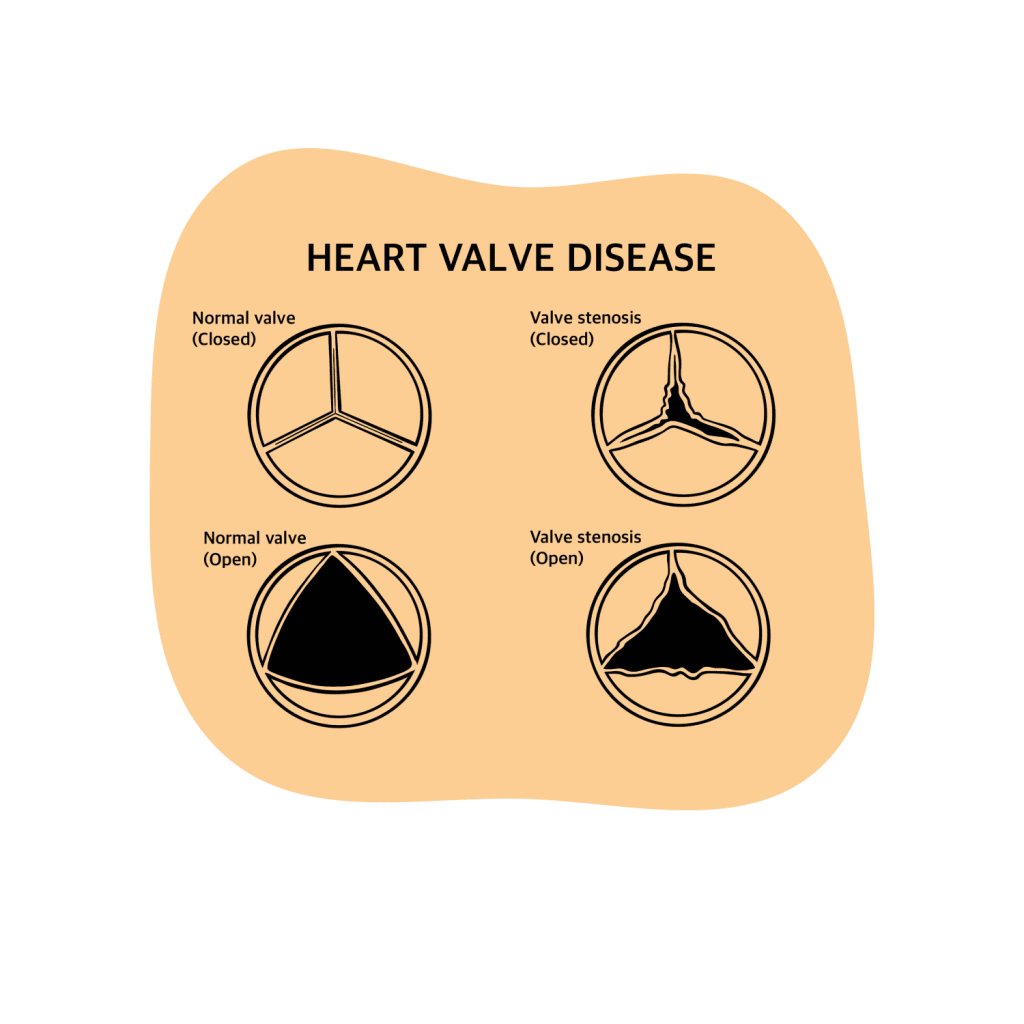 Can Psychedelics Cause a Heart Attack?
There's a chance that consuming psychedelic substances regularly over several years could lead to VHD, which could then lead to a heart attack. However, other factors in a person's life, such as genetics and lifestyle factors like smoking, eating a poor diet, and excessive drinking, are more likely to contribute to eventual cardiac arrest.
Although you're unlikely to suffer cardiac arrest from taking any of the classical psychedelics, there are a few exceptions. Some psychedelics cause a mild rise in heartbeat and blood pressure [7]. This is not problematic for most people. However, there is the potential for a heart attack in patients already struggling with hypertension or coronary artery disease.
Other than MDMA, the psychedelics mentioned are pretty rare [3], and their recreational use is fairly uncommon. They are more frequently used as ceremonial substances and are therefore not very common in everyday western environments.
As long as you use psychedelic substances responsibly, don't use them on a daily basis, and avoid taking extremely high doses, they pose little risk to heart health. As with any substance, when used responsibly, you can mitigate the risks and keep yourself out of harm's way.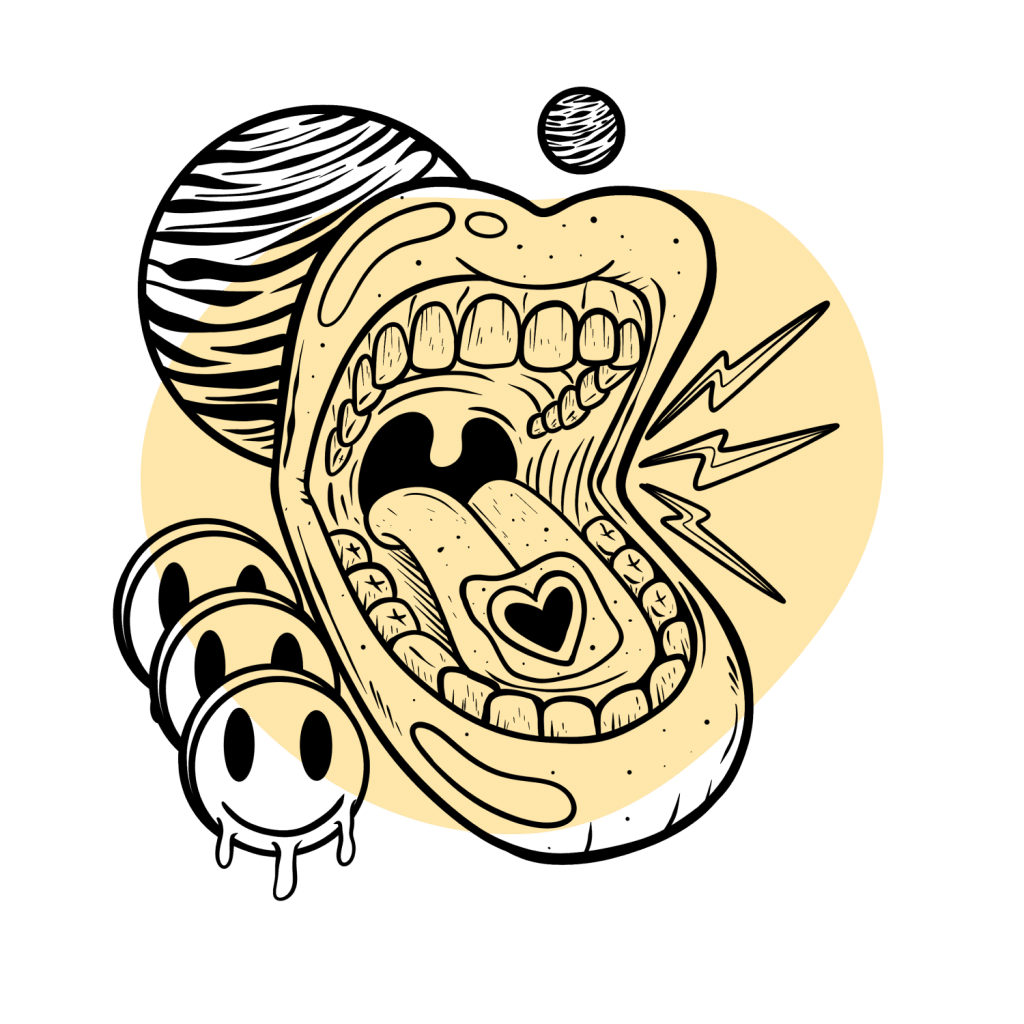 A Final Word: Do Psychedelics Increase Risk of Heart Disease?
Research suggests that the prolonged use of psychedelics that affect the 5-HT2B receptor may cause a thickening of the heart valves, eventually leading to heart disease.
However, conflicting evidence also suggests that these same substances may actually have a beneficial impact on cardiometabolic health through their ability to reduce stress and improve outlook and quality of life.
The research is still in the early days, and we simply don't have enough information to provide a definitive answer — but the majority of the evidence available so far suggests that MDMA and other amphetamine psychedelics, in particular, carry the highest risk to heart health.
Other classical psychedelics, such as LSD, psilocybin, and DMT, may carry some risk of causing VHD if used in repeated high doses.
Until more research can refute this theory, people should use these substances with caution and in moderation.
It's highly unlikely that anyone is going to suffer cardiac arrest through the use of the most common psychedelics. It's almost impossible to overdose on substances such as LSD and psilocybin. Although the long-term effects are still debated, they pose very few short-term risks.
---
References
Rothman, R. B., & Baumann, M. H. (2009). Serotonergic drugs and valvular heart disease. Expert opinion on drug safety, 8(3), 317-329
Canal, C. E., & Murnane, K. S. (2017). The serotonin 5-HT2C receptor and the non-addictive nature of classic hallucinogens. Journal of Psychopharmacology, 31(1), 127-143.
Voizeux, P., Lewandowski, R., Daily, T., Ellouze, O., Bouchot, O., Bouhemad, B., & Guinot, P. G. (2019). Case of cardiac arrest treated with extracorporeal life support after MDMA Intoxication. Case reports in critical care, 2019.
Simonsson, O., Osika, W., Carhart-Harris, R., & Hendricks, P. S. (2021). Associations between lifetime classic psychedelic use and cardiometabolic diseases. Scientific reports, 11(1), 1-5.
Simonsson, O., Hendricks, P. S., Carhart-Harris, R., Kettner, H., & Osika, W. (2021). Association between lifetime classic psychedelic use and hypertension in the past year. Hypertension, 77(5), 1510-1516.
Simonsson, O., Sexton, J. D., & Hendricks, P. S. (2021). Associations between lifetime classic psychedelic use and markers of physical health. Journal of Psychopharmacology, 35(4), 447-452.
Muttoni, S., Ardissino, M., & John, C. (2019). Classical psychedelics for the treatment of depression and anxiety: A systematic review. Journal of affective disorders, 258, 11-24.
Droogmans, S., Cosyns, B., D'haenen, H., Creeten, E., Weytjens, C., Franken, P. R., … & Van Camp, G. (2007). Possible association between 3,4-methylenedioxymethamphetamine abuse and valvular heart disease. The American Journal of cardiology, 100(9), 1442-1445.
Connolly, H. M., Crary, J. L., McGoon, M. D., Hensrud, D. D., Edwards, B. S., Edwards, W. D., & Schaff, H. V. (1997). Valvular heart disease associated with fenfluramine–phentermine. New England Journal of Medicine, 337(9), 581-588.
Bana, D. S., MacNeal, P. S., LeCompte, P. M., Shah, Y., & Graham, J. R. (1974). Cardiac murmurs and endocardial fibrosis associated with methysergide therapy. American heart journal, 88(5), 640-655.
Bredberg, U., Eyjolfsdottir, G. S., Paalzow, L., Tfelt-Hansen, P., & Tfelt-Hansen, V. (1986). Pharmacokinetics of methysergide and its metabolite methylergometrine in man. European Journal of clinical pharmacology, 30(1), 75-77.
Hendrikx, M., Van Dorpe, J., Flameng, W., & Daenen, W. (1996). Aortic and mitral valve disease induced by ergotamine therapy for migraine: a case report and review of the literature. The Journal of heart valve disease, 5(2), 235-237.
Schardl, C. L. (2015). Introduction to the toxins special issue on ergot alkaloids. Toxins, 7(10), 4232-4237.