How Much Does Ketamine Therapy Cost? A Look At the Price of Each Option
Ketamine therapy is expensive — typically costing somewhere between $350 and $800 per session, depending on the format (online vs. in-person) and number of sessions. We'll break it all down for you here.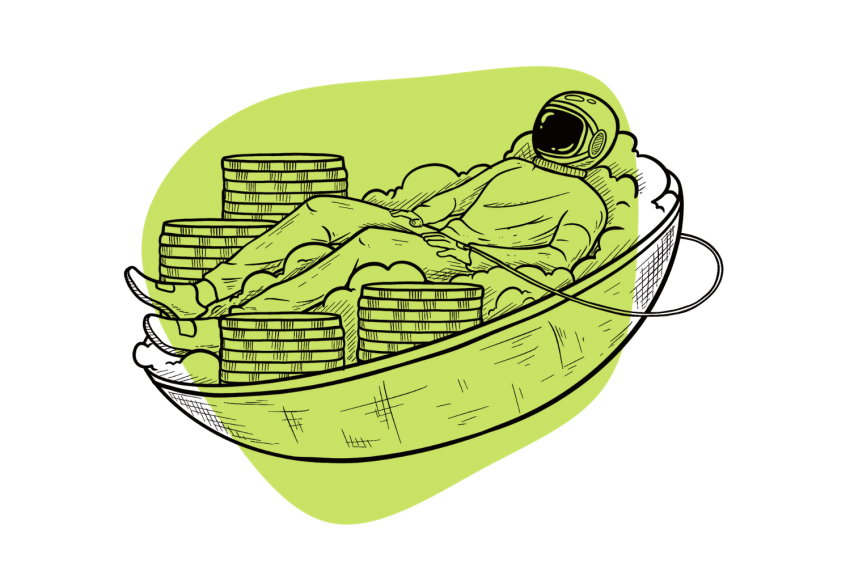 Ketamine therapy has sparked a great deal of interest lately, along with an explosion of offerings and avenues for exploring the drug as a medical treatment.
Despite the widespread acceptance of off-label ketamine as a therapeutic tool in various clinics and online ketamine clinics (telehealth providers), it's doubtful insurance companies will offer any coverage until these treatments are officially approved.
Even Spravato, which has FDA approval for treatment-resistant depression, is usually paid out-of-pocket.
As an ongoing treatment requiring multiple doses per month, newcomers to ketamine therapy can expect to pay anywhere from $350–$8000 per month, depending on the route they take and the services they desire.
Related: Is Ketamine Therapy Legal?
Ketamine Therapy Cost Breakdown
The biggest factor in determining ketamine therapy cost is the type of treatment (online telehealth versus in-person IV therapy) and the number of individual sessions.
Broadly speaking, mail-order ketamine (telehealth) is the least expensive option. In-person IV clinics and Spravato nasal spray are much more expensive on a per-dose session but tend to require fewer treatments.
Ketamine is rarely a single-dose solution for the conditions people seek it out for. Most people require ongoing treatment to maintain efficacy, which can be expensive.
It's also typically more expensive in the first month of treatment since most clinicians prescribe more frequent dosing to start before tapering back.
Here's a quick rundown on what to expect in your first month with the different options:
| | | | |
| --- | --- | --- | --- |
| Form of Ketamine Therapy | Sessions In First Month | Approx. First-Month Price | Average Cost Per Session |
| Telehealth (Online Ketamine) | 4–8 | $1000–$1500 | $150 |
| In-Person IV Ketamine | 6–8 | $2800–$8,000 | $350–$500 |
| Spravato Prescription | 8 | $3,200 | $400 |
After the first and most expensive month, your prescribing physician may reduce your weekly sessions. Typically, the second month is around 50–75% of the cost of the first month.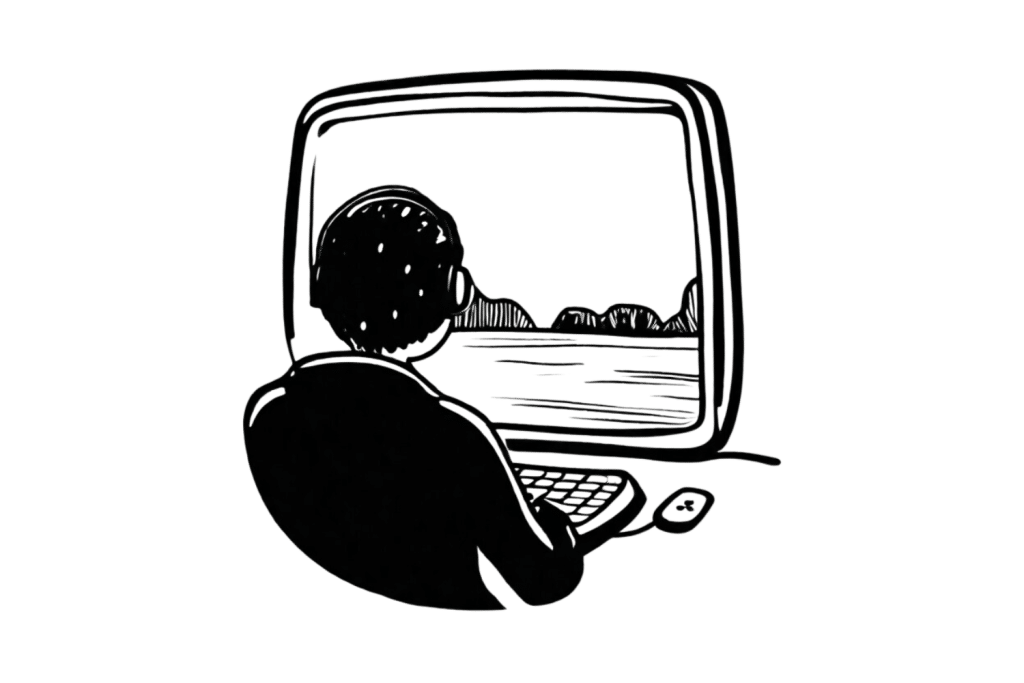 Cost Breakdown of Online Ketamine Therapy (Telehealth)
Online ketamine therapy cuts much of the costs of running a clinic and employs a lower dose, is less invasive, and is a cheaper form of ketamine (lozenges and troches). This has brought the cost down compared to conventional clinics — though it's still quite costly, and the level of care is considerably lower.
The majority of online ketamine clinics offer very little support for the integration or preparation of your ketamine experience — an essential component in long-term symptom relief.
Online therapy tends to require ongoing treatment — the cost of which can add up significantly over time.
We'll break down the cost of online ketamine from 6 different providers below, but here's a quick summary of the findings:
Wondermed Has the Lowest Price — This may make it a good choice for someone seeking ketamine lozenges and has a personal therapist to help with integration.
MindBloom Offers the Least Value Per Dollar — While it's close among all competitors, Mindbloom offers very little support along with its intro package yet charges a steep rate.
Joyous Products Don't Qualify as Ketamine Therapy — This company sells daily microdoses of ketamine, which are not considered an effective form of ketamine therapy. They also offer the bare minimum in terms of integration and support.
Detailed Breakdown of Online Ketamine Therapy Costs:
| | | | |
| --- | --- | --- | --- |
| Company | Introductory Price (First Month) | Cost per Dose | What's Included |
| MindBloom | $1,068 | $178 | Six doses, preparatory meeting with a guide |
| Better U | $595–$996 | $124–$149 | Two intro packages with 4 or 8 doses and 1 or 2 virtual integration sessions |
| Nue Life | $1,399 | $233 | Six doses, virtual group integration/preparation sessions, a 45-minute introductory consult, and two 15-minute follow-up calls with your provider |
| Joyous (Microdose) | $129 | $4.33 | 30 microdoses of ketamine per month |
| Wondermed | $399 | $100 | Four doses of ketamine |
| Choose Your Horizon | $689–$948 | $119–$172 | 4–8 doses of ketamine, 2–3 psychiatric clinician visits, 2–8 guided sessions |
Cost Breakdown of In-Person Ketamine Clinics
On average, ketamine infusion clinics charge $400–$800 per session, extending up to $2,000+, depending on the provider and dosage.
There are hundreds of clinics across the US, Canada, and Europe — just like any medical clinic, the quality and depth of care vary significantly. Some offer exceptional levels of care; others do not. You'll have to shop around to find a doctor you like.
While clinics occasionally utilize troches or lozenges, most offer either an intramuscular (IM) injection or an intravenous (IV) infusion. The latter releases a steady supply of ketamine over 30-60 minutes, resulting in a longer, more intense experience than a single shot of the drug. This form of ketamine requires the fewest number of treatments when combined with high-quality psychotherapeutic support compared to low-dose troches or lozenges.
IV therapy is much more expensive per dose, but when you consider the long-term treatment required for mail-order ketamine — it often ends up being the cheaper option overall.
| | | | |
| --- | --- | --- | --- |
| | Typical Cost Per Dose | Cost Per Week (2 Sessions) | Cost Per Month (8 Sessions) |
| Low-Cost Clinic | $350 | $700 | $2800 |
| Average Clinic | $500 | $1000 | $4000 |
| Luxury Clinic | $1000 | $2000 | $8,000 |
Cost Breakdown of Spravato Nasal Spray Prescription
Recipients of the FDA-approved nasal spray, Spravato, can expect to pay around $780 per applicator (delivers enough for two sessions). This is for the medication only and does not include the cost of therapy.
New patients typically receive a prescription for eight sessions in their first thirty days and 4 per month after that.
This means your first month could involve as many as eight sessions with four $780 applicators for a total of just under $3200. When you add on the cost of therapy (an essential component to successful ketamine therapy), the cost of Spravato is more expensive than most clinics.
As an FDA-approved drug, there are strict protocols for administering Spravato — one is that patients must be monitored for two hours after receiving their dose. Additionally, the only way to obtain a prescription for Spravato from a clinician is to have treatment-resistant depression — which is diagnosed when two or more medications have proven ineffective.
These additional fees for excessive clinical visits and the cost of your pre-existing medication add significantly to the bottom line of paying for Spravato.
As the only FDA-approved ketamine treatment for depression, your insurance may cover Spravato. You'll have to check with your specific insurance provider to determine whether this treatment is covered under your plan.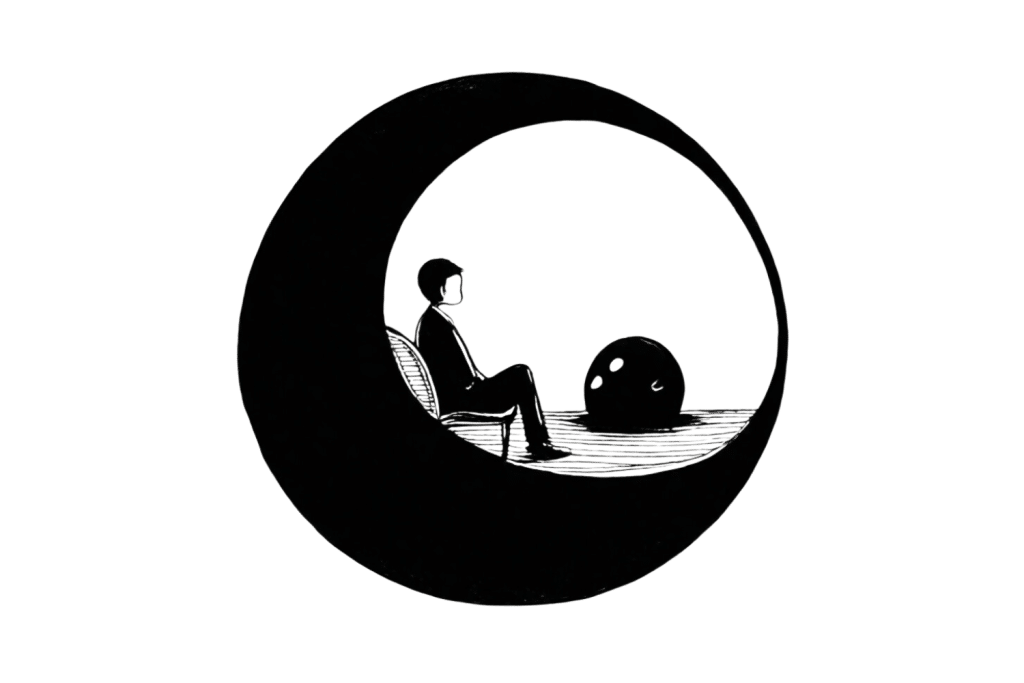 Which Form of Ketamine Therapy Delivers the Best Value?
Generally speaking, the best value comes from finding an in-person clinic with a good doctor. Treatment will be expensive, but if you can avoid having to take ketamine long-term, it's going to be significantly cheaper in the long run and provide you with a lasting improvement in your overall quality of life.
Generally, Spravato is the most expensive option, but it could be the best value if covered by insurance.
Online ketamine therapy is a good option only if you already have or can find a skilled therapist to help assist you through the preparation and integration stages — ideally in a way that allows sustained improvements without relying on bi-weekly ketamine doses. In this case, the cheapest options are the best because your external therapist compensates for the lack of quality care.
Avoid any company selling ketamine microdoses — these services offer terrible value for the money.
Here's a quick summary of the different options:
Form Of Ketamine Therapy
When To Consider
When To Avoid
Online Ketamine Therapy
You're on a tight budget but find your current medications are completely ineffective.
Ideal if you already have a therapist with psychedelic integration experience.
You expect ketamine to act as a cure or simple medication on its own without any additional work on your end.
You have a history of substance abuse.
In-Person Ketamine Clinics
You're willing to pay for quality care and find your current medications are ineffective.
This is a good option for people without any prior experience with psychedelics.
You don't have a plan for psychotherapy and integration and don't have a therapist currently.
The upfront cost of treatment is too high.
Spravato Prescription
Your current medications are ineffective, and your insurance provider is willing to cover at least some of the cost of Spravato treatment.
Your insurance provider doesn't cover Spravato.
When Should I Avoid Ketamine Therapy?
Ketamine therapy has a lot of potential for a few conditions, but it's far from the panacea companies are advertising. Additionally, ketamine has a high potential for side effects and adverse reactions that need to be considered.
It's also important to remember that the rapid-acting potential ketamine has on depression and other mental health conditions rarely extends beyond a week or two. Without identifying and addressing the underlying cause, you will need to keep taking ketamine.
This rapid but short-lived relief means a few things for prospective patients:
Ketamine works remarkably well for suicidal ideation or acute depression
Ketamine is a poor option for people unwilling to engage in additional therapy or address underlying issues.
Ketamine is generally regarded as safe but can lead to serious side effects long-term. The biggest concern is bladder and kidney disease, but it can also fuel deeper mental health illness and create delusional thought patterns with repetitive use. Continual, chaotic ketamine use can cause catastrophic damage to the urinary tract and liver [1, 2, 3].
Ketamine can also create unnecessary risk in people taking certain medications or who have pre-existing medical conditions — particularly cardiovascular disease, bladder disease, liver disease, and kidney disease.
The low barrier to entry for online ketamine therapy and the escapist tendencies it provides have led many to abuse the drug and so should be avoided by those with substance abuse issues.
People who should avoid ketamine therapy include:
People with a history or family history of schizophrenia or psychosis
People who have not first attempted treatment with other (approved) medications or therapies
People with a history of cardiovascular disease, including hypertension
People with a history of bladder, kidney, or liver disease
People with a history of substance abuse disorder
People who are unable to understand and provide informed consent
Pregnant or nursing mothers
People with known allergies to ketamine or other arylcyclohexylamines
Always discuss any prescription and non-prescription drugs you're taking with a licensed professional before beginning a ketamine regimen.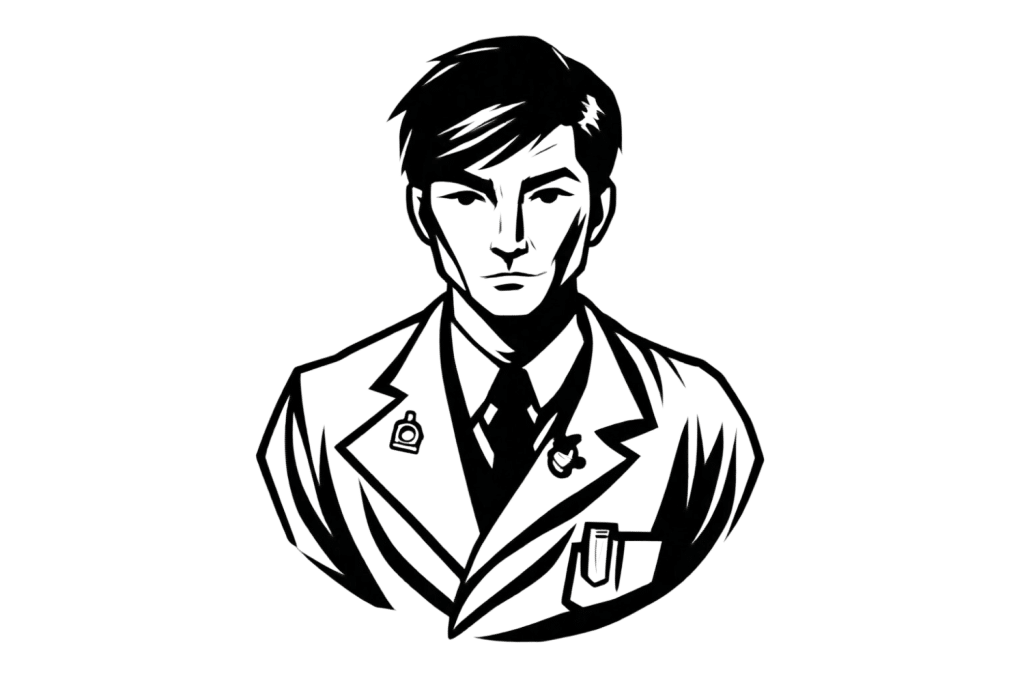 When To Consider Online Ketamine
Telehealth is the least expensive option available — at least upfront — and it's fantastic for anyone already familiar with ketamine and capable of managing their own treatment. It's also a great option if you already have a mental health professional you trust and can discuss the session (before and after) with.
Don't expect the clinicians the service employs to tell you the potential downsides of ketamine treatment or appropriately guide you through it. However, if you already have a therapist with knowledge of ketamine, the low-cost entry to therapy becomes far more appealing.
It's worth noting that many off-label clinics offer inadequate psychological care as well, and your sessions often happen in cold, clinical environments. At-home ketamine therapy puts the environment in your hands — for better or worse — as well as the preparation, integration, and ongoing mental health therapy.
In reality, telehealth ketamine services offer little more than a safe supply of ketamine, but with the amount of contamination in clandestine ketamine, this isn't necessarily bad. If you can (and want to) take your experience on yourself, telehealth providers can feel like a godsend.
If not, it's best to steer clear. Telehealth providers will turn away very few people, so you have to determine on your own whether this option is right for you.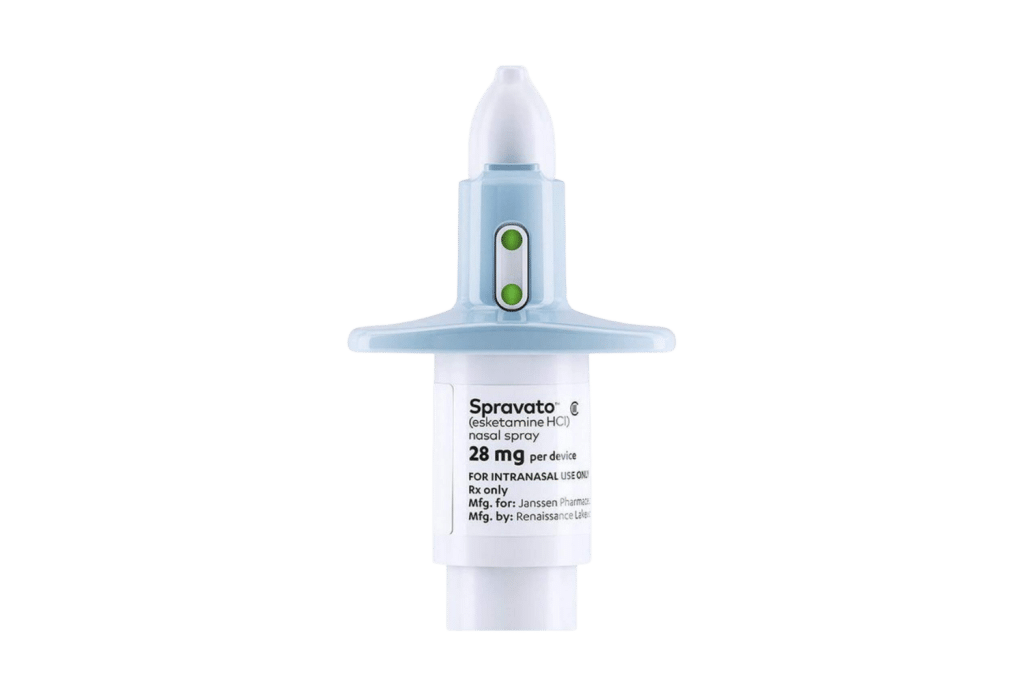 When To Consider A Spravato Prescription
Spravato is the most expensive option (by far), but some find it to be an effective last-resort tool. If you happen to have an incredible insurance provider, you might even be able to get treatment cheaper than a clinic — though this is still rare.
Additionally, some find the reassurance of an FDA-approved treatment is worth the added cost. Esketamine — the ketamine formulation in Spravato — might have fewer side effects than racemic ("normal") ketamine, but research makes this seem unlikely [4].
While the requirement of having supervision for two hours after your dose increases the price of this option, some might also find comfort in this. In off-label clinics, you're usually out the door within a half hour of your dose wearing off, which can be good or bad, depending on your comfort level.
FAQ: Ketamine Therapy Cost
Here are some of the frequently asked questions about ketamine therapy:
1. Is Ketamine Therapy Worth the Price?
The answer to this question depends on several factors, but it's worth noting that ketamine therapy is different from other forms of psychedelic-assisted psychotherapy.
Ketamine has rapid effects that wear off quickly, and most offerings provide very little psychological support or therapy alongside dosing.
Since the majority of concerns ketamine therapy seeks to address involve deep-rooted problems, it's unlikely a pharmacological solution alone will treat them indefinitely. Depression, for example, is often the result of several social, environmental, and other factors a drug can never address directly [5].
2. How Frequent Are Ketamine Therapy Sessions?
Each clinician and condition will call for a different regimen, but most tend to start at 1–2 sessions per week and scale back over time. Re-evaluations usually occur after the first dose and then monthly after that.
Telehealth ketamine providers typically have introductory packages between 4–6 doses for the first month, with just a few having up to 8.
3. Why Are Some Versions of Ketamine Therapy More Expensive than Others?
The actual cost of ketamine is extremely cheap, yet ketamine-assisted therapy costs hundreds or thousands of dollars per session. Why?
There's a myriad of factors that go into the total price of different ketamine therapy options, including:
Other services provided — Depending on where you go, options may offer guided therapy along with doses, integration/preparation sessions, and more
Dosage — IV and intramuscular sessions may involve higher doses or multiple doses over a period of time.
Form of Ketamine — Spravato is a proprietary formulation with a steep price point since it's not available in a generic form.
4. Can Recreational Ketamine Use Have The Same Benefits as Therapy?
Theoretically, recreational ketamine use could be as (or even more) beneficial than other options. Most telehealth providers don't offer many services to distinguish themselves from recreational use.
Others send workbooks or provide apps, leaving the work in your hands still. Provided your ketamine is pure, and you have a psychological professional to help you prepare for and integrate the experience, there's no reason to expect a lozenge from the internet to be better.
While clinics go through a great deal of effort to distinguish themselves from recreational use, plenty of people use psychedelics (ketamine included) at home with therapeutic intentions.
5. What Is Included in the Price of Ketamine Therapy?
Depending on which option you choose, your price may include guided sessions, psychological support, clinical observation, and/or various doses of ketamine. Telehealth options are the least expensive, typically offering little more than the doses and some light guidance.
In contrast, Spravato — the only FDA-approved form of ketamine therapy for mental health — requires two hours of observation after you take your dose. Off-label clinics vary wildly but offer some level of clinical support and observation at a minimum.
Start with the support you'd like to receive and work from there to determine your best option.