How Much Does Psychedelic Assisted Therapy Cost (And Is It Worth It?)
Psychedelic-assisted therapy has a big price tag 💰 but ketamine, MDMA, and psilocybin could be the answer many people are looking for.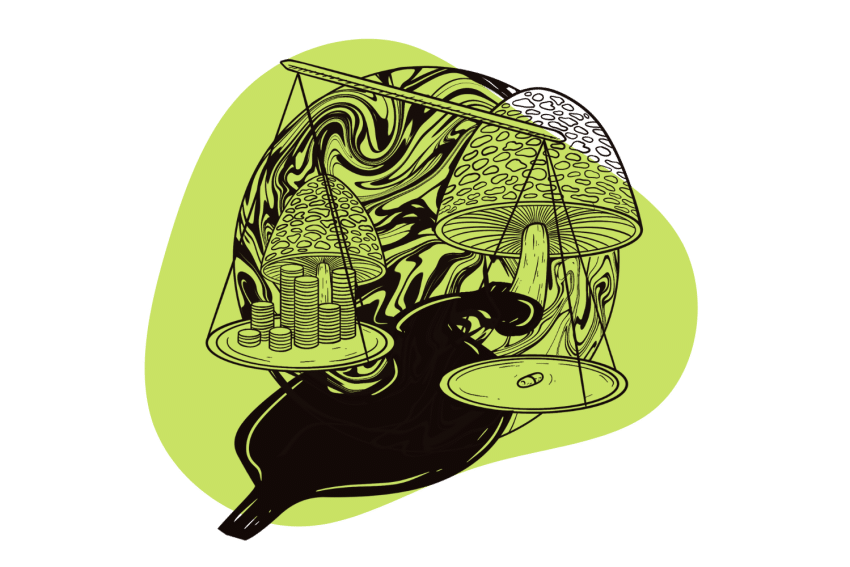 Psychedelic-assisted therapy (PAT) is fast approaching wider acceptance, but as we wait for lawmakers to declare how they will treat these medicines, many are wondering how accessible psychedelic-assisted therapy will be and if it is worth it.
Currently, the heaviest focus in regulatory circles is on ketamine, MDMA, and psilocybin.
In this article, we unpack how effective these treatments likely are, where and when they'll become available, and offer some projections for how much they're going to cost.
| | | |
| --- | --- | --- |
| PAT Substance | Estimated Cost | Potential Approved Uses |
| Ketamine Therapy | $90–700 per session | Treatment-resistant depression |
| MDMA Therapy | $3,000–5,000 per session | PTSD |
| Psilocybin Therapy | $1,000–2000 per session | End-of-life anxiety, Addiction, Treatment-resistant depression |
How Much Does Ketamine Therapy Cost?
Ketamine's use began as a dissociative anesthetic. It works on the glutamate system to induce a state of detachment from the body, eliminating pain during surgery.
Originally used as an anesthetic in humans and animals, ketamine's rapid-acting effects on suicide ideation, anxiety, substance use disorders, and depression have changed perceptions of ketamine around the world.
Ketamine is now widely prescribed off-label (meaning it's not an approved use).
Studies of ketamine's effects on mental health are still in the early stages, and despite concerns about ketamine's addictive potential, research is promising.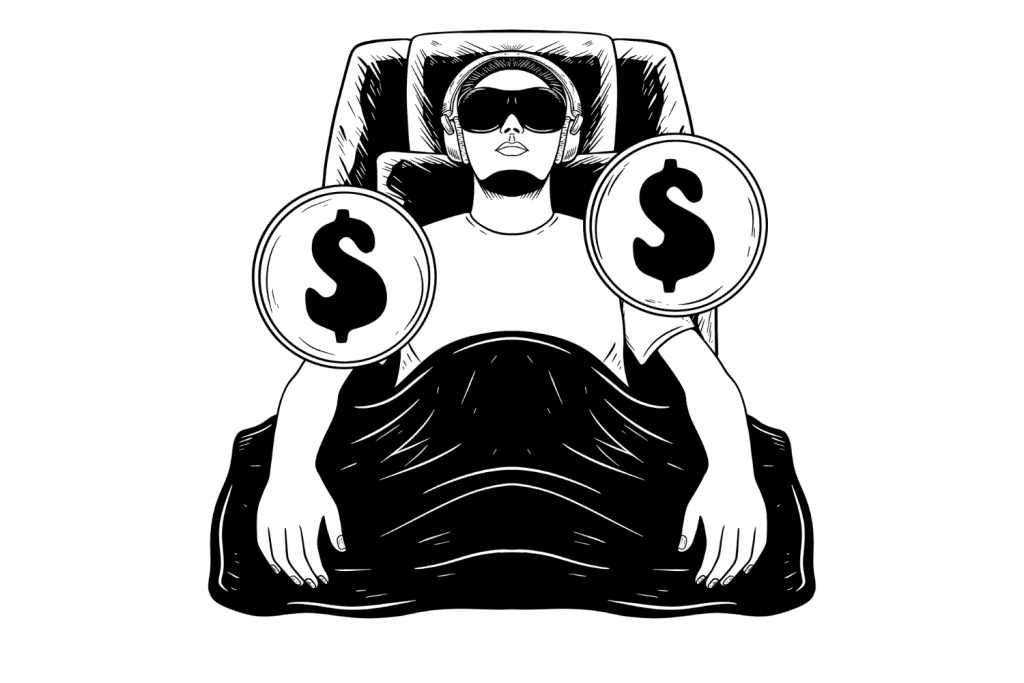 Intravenous ketamine is often administered at clinics by anesthesiologists. Other options are the nasal spray Spravato or online telehealth platforms which deliver oral doses to the comfort of one's own home. The cost varies between oral or intravenous administration, available support, and the chosen clinic.
Ketamine Infusion Costs
At ketamine clinics, intravenous injection is a popular method of delivery. It acts fast and creates a strong experience while under the supervision of a medical professional. Therapy is often, but not always, combined with therapy, counseling, or coaching.
A recent study put ketamine infusion in a clinic between $300–690 per treatment [1].
Generally, treatment is a series of infusions, with the study showing after the first session, people opted for more than three "maintenance" infusions. Some people complete several rounds of treatment depending on how they respond.
Working with a trained professional likely increases the efficacy of psychedelic therapy, but not all clinics prioritize support, which is a factor to consider when establishing a budget.
At-Home Sublingual Ketamine Costs
Taking sublingual ketamine lozenges at home is a cheaper option. Oral, at-home ketamine starts at $89 per treatment with Mindbloom, and another analysis puts the upper range of a single session at $250.
Covid-19 helped establish telehealth in the United States. New legislation has allowed doctors to complete consultations online and ship medications to patients. With these new developments, online telehealth companies like Mindbloom or Nulife have created programs where patients connect with guides via an online platform for preparation and integration.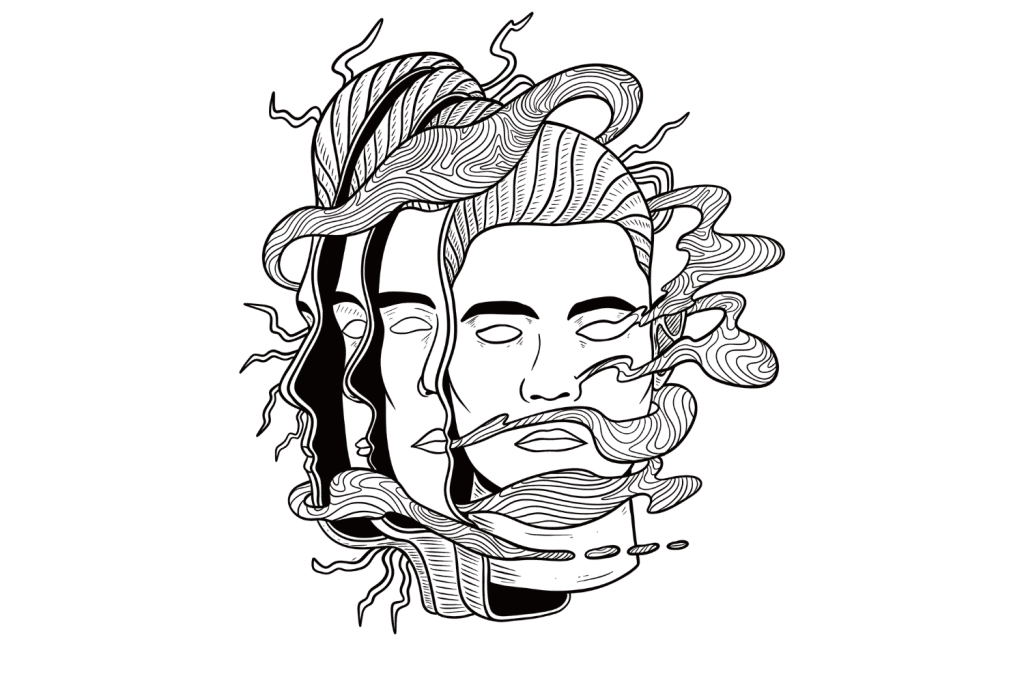 Depending on the protocol, this guidance isn't necessarily included, and the potential need for additional professional support should be a factor in any psychedelic-assisted therapy budget.
How Long Does Ketamine Therapy Last?
Ketamine infusions take effect within seconds and last about 40 minutes, with a suggested recovery period of an hour. Sublingual experiences take about 30-40 minutes to take effect and last 60-90 minutes.
How long a treatment protocol lasts will depend on a clinic's approach. The retrospective analysis cited above showed an average treatment time of 28 days. Some clinics do multiple treatments in a week, others once per week or for longer.
The best results appear with several ketamine sessions, extending the window of ketamine's effectiveness. Ketamine's effects on depression seem to last, on average, for about a week [3], but they vary between people, and not everyone responds to the treatment.
For those who do respond, current research suggests that combination with therapy prolongs the "window of opportunity" created by ketamine, perhaps because the brain is more "neuroplastic" and able to create new connections and habits [4].
How Much Does MDMA Therapy Cost?
MDMA-assisted therapy is psychotherapy when patients are under the influence of MDMA. The empathogenic effects of MDMA — euphoria, heightened empathy, love — show huge potential in therapeutic settings for treating depression and anxiety, with impressive preliminary results in treating PTSD [5].
MDMA therapy is not cheap. The cost is projected at around $11,000 to $15,000.
This assumes three treatment sessions with two therapists present inside a container of many therapy sessions for preparation and integration. Estimates put the drug at $1-20 per milligram, meaning 90% of costs are to pay the therapists present.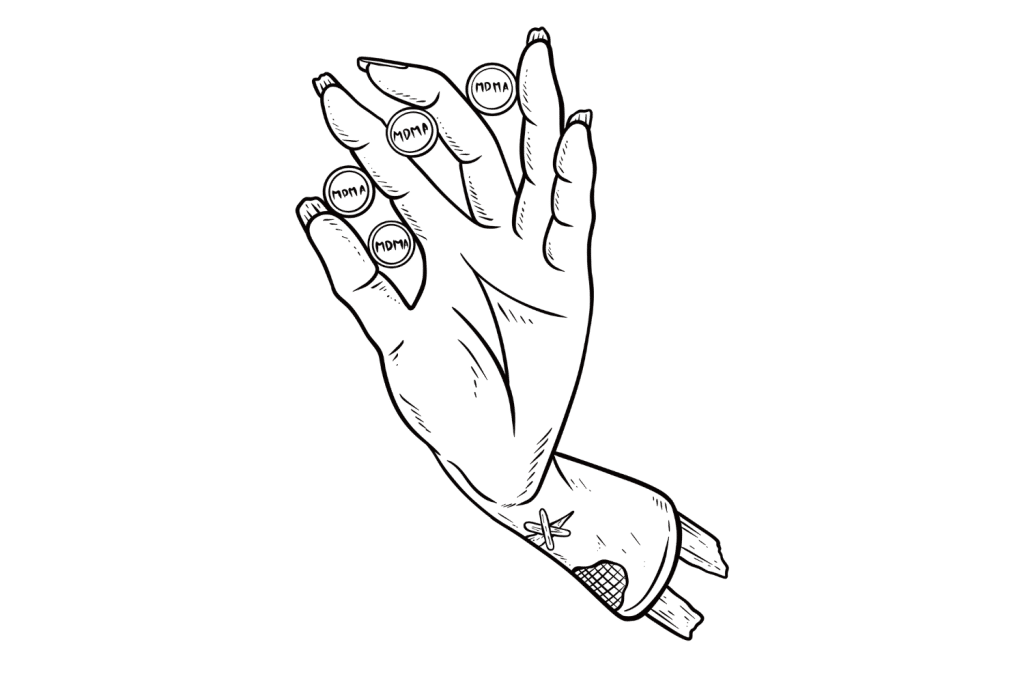 While the price tag raises eyebrows, a recent analysis has projected MDMA to be more cost-effective in the long term than existing treatments — meaning that dishing out the price tag of MDMA could improve symptoms and save on long-term therapeutic or pharmacological support [6]. The numbers describing the big picture suggest at least three doses of MDMA add "high quality" years to one's life, helping avoid premature death and improving outcomes.
When Will MDMA Therapy Be Available?
MDMA has breakthrough therapy status from the FDA and is still in the clinical trial phase. The projected approval is in the spring of 2024, according to Rick Doblin of MAPS. Some access exists through MDMA through clinical trial spots. The Federal government has allowed some access for people suffering from PTSD who are unable to access clinical trials through an Expanded Access Program.
Legal MDMA-assisted therapy is also happening in:
How Long Does MDMA Therapy Last?
MDMA lasts about 4-6 hours. An MDMA-assisted therapy session is about 6-8 hours, sometimes with an overnight stay afterward. MDMA therapy happens within a therapeutic container, and current protocols require several therapy sessions before actually taking the substance as psychedelic preparation and more sessions post-MDMA as integration.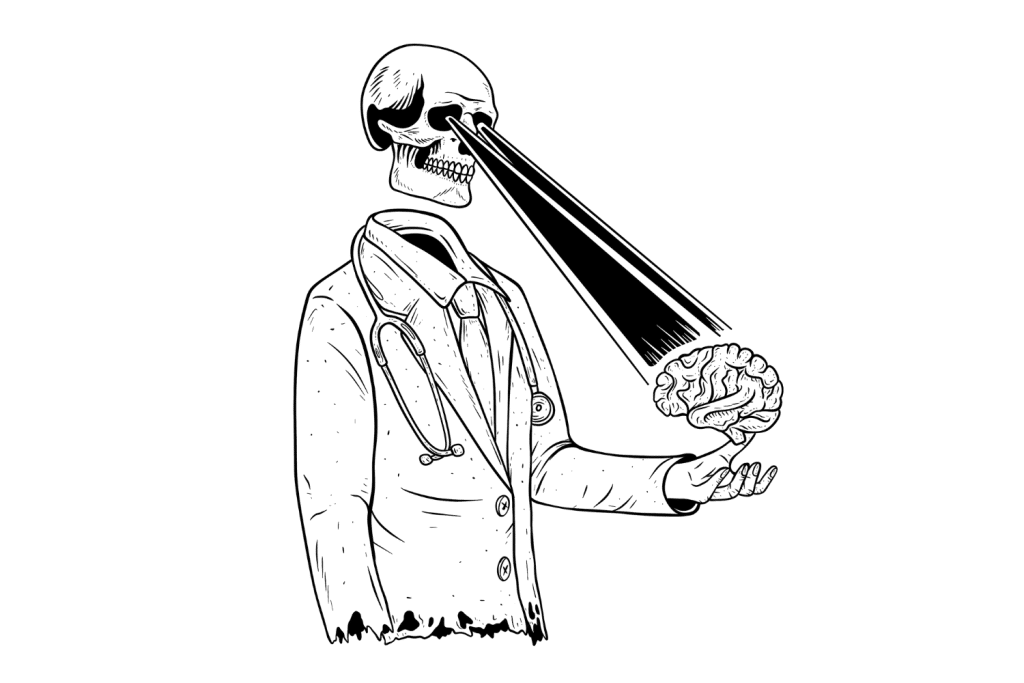 The long-term effects of MDMA are still under investigation. Current data suggests that for the treatment of PTSD, 67% of participants no longer met the criteria for diagnosis of PTSD at a one-year follow-up [7].
How Much Does Psilocybin Therapy Cost?
Psilocybin, like MDMA, has breakthrough therapy status from the FDA for its promising effects on depression [8], addiction, and end-of-life anxiety, along with a growing list of conditions like anorexia or autoimmune conditions [9, 10].
Oregon has recently opened the doors to legal psilocybin use and offers only some indication of cost — which was reported to Tripsitter as around $2,000.
How this will play out around the world is hard to say, and formal studies about psilocybin-assisted therapy costs are lacking.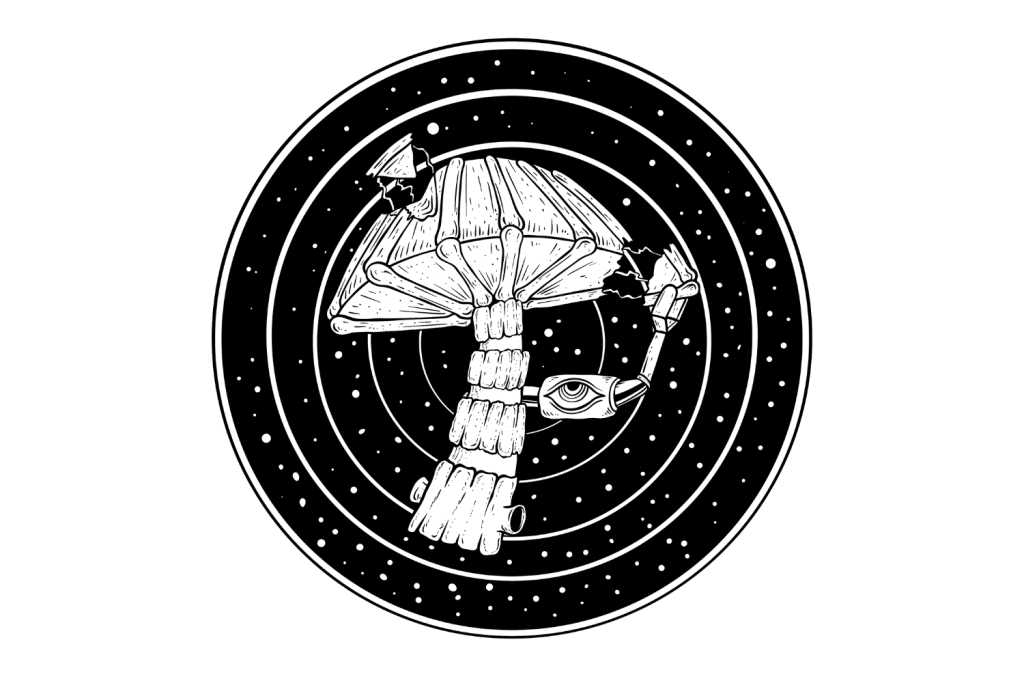 Synthesized psilocybin seems pretty expensive, but growing mushrooms is easy and cheap. Considering that psilocybin lasts roughly as long as MDMA and may require two therapists, it could be in the same ballpark.
When Will Psilocybin Therapy be Available?
1. In the United States
Psilocybin for depression is in Phase 3 trials and, by some estimates, could be federally approved treatment in 2026. Currently, psilocybin therapy is already accessible in Oregon.
2. In Canada
Currently, it is possible to access psilocybin therapy through a special access program.
3. In Europe
The Netherlands allows psilocybin-assisted therapy with legal truffles.
4. Australia
In July of 2023, psilocybin will be available for prescription by psychiatrists.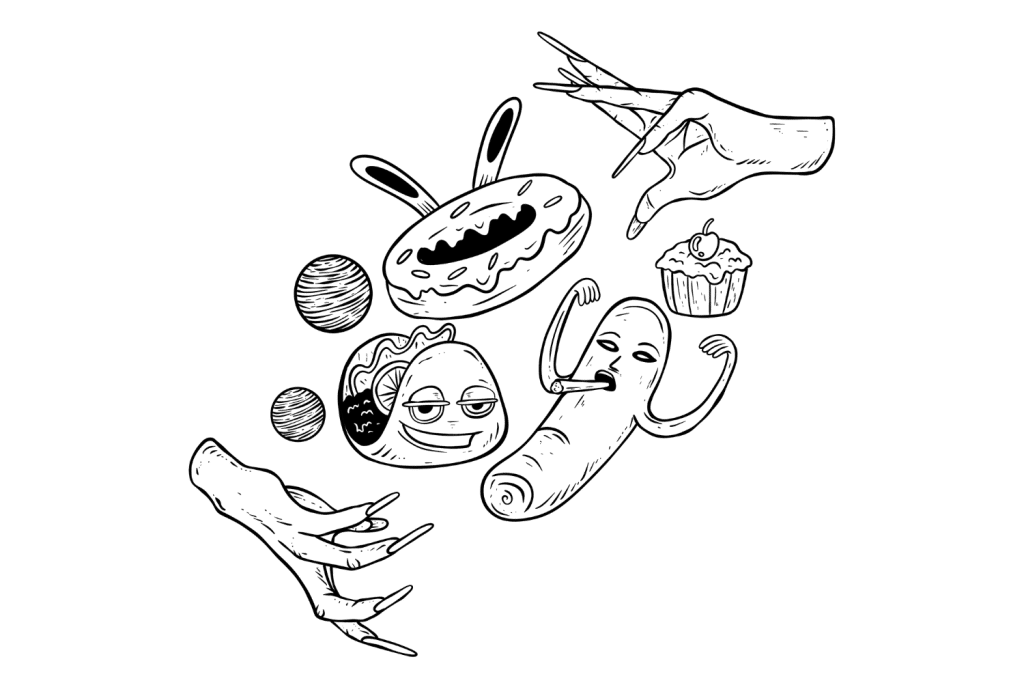 How Long Does Psilocybin Therapy Last?
A psilocybin trip typically lasts 4–6 hours.
To complete a psychedelic-assisted therapy session with psilocybin, one should set aside an entire day. As with all psychedelics used for therapy, the actual therapeutic support likely contributes to improvements. The compounds themselves have powerful effects but expect any therapist administering them to do so within the context of many therapy sessions.
While not everyone responds to psilocybin-assisted therapy, for those who experience benefit, the effects can last for some over a year later [11].
For people using psilocybin-assisted therapy for end-of-life anxiety, positive results have endured for over four years in some cases [12].
Other Psychedelic Therapies: DMT, LSD, Ibogaine, and Mescaline
The study of many psychedelics for therapy is ongoing. The ones listed above are only the most popular and openly discussed.
There are many existing practitioners working with substances like ibogaine, LSD, DMT, 5-MeO-DMT, and many other designer drugs, which are legal analogs of popular substances.
Some practitioners are therapists; others would call themselves guides or even shamans.
Because of the wide range of skill sets and approaches of underground or traditional practitioners, it's difficult to put all these compounds into a neat price range.
However, it's worth mentioning that many of the mentioned compounds, or analogs of them, are on pathways to legal approval by governing bodies around the world.
A helpful map exists here.
Will Medical Plans Cover Psychedelic Therapy?
Currently, the coverage of various psychedelic therapies is a patchwork depending on the country, the province or state, and what substance is being offered.
Some employers have offered psychedelic-assisted therapy packages for employees, but for the most part, insurance providers have not shown their cards.
1. Ketamine
Ketamine therapy can be partially (such as the therapy portion of treatment) covered by some insurance programs around the world. This varies considerably, and it's best to check with the insurance provider.
2. MDMA
A symposia article pointed out that " there are no mechanisms in place in mental health care to ensure the coverage of a drug-therapy combination."
However, negotiations with insurance companies are happening, and MDMA's efficacy is promising.
3. Psilocybin
Like MDMA, psilocybin in combination with therapy is a new combination not yet integrated into Western medicine. However, some success with the province of Quebec covering costs for psilocybin-assisted therapy shows promise.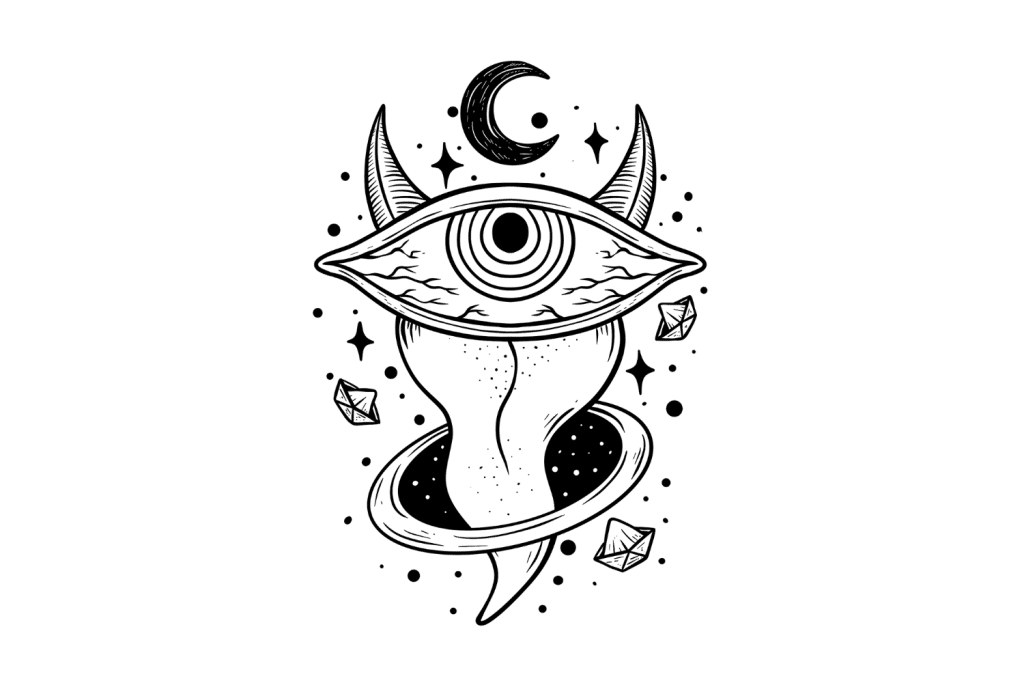 PAT FAQs
1. How can I Find A Psychedelic Therapist?
The best therapist is someone you trust and feel comfortable with.
This is an individual process. Don't be afraid to try several different therapists. Particularly if you plan on underground psychedelic-assisted therapy, vet your therapist's credentials and experience thoroughly.
Some therapists also have specialties like depression, PTSD, and substance use disorders or may combine elements like somatic (body-centered) therapies or Internal Family Systems methodologies.
Be sure to explore different approaches to find your needs.
2. What are the Best Substances for Psychedelic Assisted Therapy?
The best substance depends on the intention for use, legal preferences, and what you have access to.
For example, MDMA has shown exceptional results in the treatment of PTSD.
Other substances like ketamine and psilocybin also appear to help with this condition, but perhaps not as much as MDMA.
We need more research to fully understand what the best substance is for various mental health conditions.
3. Is Psychedelic Therapy Cost-Effective?
With the price tag of many of these treatments coming in at many thousands of dollars, it begs the question of if psychedelic-assisted therapy is worth it.
Studies on ketamine and MDMA suggest that compared to long-term care costs like antidepressants, psychedelic therapy can cut costs in the long term [13].
---
References
McInnes, L. A., Qian, J. J., Gargeya, R. S., DeBattista, C., & Heifets, B. D. (2022). A retrospective analysis of ketamine intravenous therapy for depression in real-world care settings. Journal of Affective Disorders, 301, 486-495.
Hull, T. D., Malgaroli, M., Gazzaley, A., Akiki, T. J., Madan, A., Vando, L., … & Paleos, C. (2022). At-home, sublingual ketamine telehealth is a safe and effective treatment for moderate to severe anxiety and depression: Findings from a large, prospective, open-label effectiveness trial. Journal of Affective Disorders, 314, 59-67.
Phillips, J. L., Norris, S., Talbot, J., Birmingham, M., Hatchard, T., Ortiz, A., … & Blier, P. (2019). Single, repeated, and maintenance ketamine infusions for treatment-resistant depression: a randomized controlled trial. American Journal of Psychiatry, 176(5), 401-409.
Drozdz, S. J., Goel, A., McGarr, M. W., Katz, J., Ritvo, P., Mattina, G. F., … & Ladha, K. S. (2022). Ketamine assisted psychotherapy: A systematic narrative review of the literature. Journal of Pain Research, 1691-1706.
Mitchell, J. M., Bogenschutz, M., Lilienstein, A., Harrison, C., Kleiman, S., Parker-Guilbert, K., … & Doblin, R. (2021). MDMA-assisted therapy for severe PTSD: a randomized, double-blind, placebo-controlled phase 3 study. Nature medicine, 27(6), 1025-1033.
Marseille, E., Mitchell, J. M., & Kahn, J. G. (2022). Updated cost-effectiveness of MDMA-assisted therapy for the treatment of posttraumatic stress disorder in the United States: Findings from a phase 3 trial. Plos one, 17(2), e0263252.
Jerome, L., Feduccia, A. A., Wang, J. B., Hamilton, S., Yazar-Klosinski, B., Emerson, A., … & Doblin, R. (2020). Long-term follow-up outcomes of MDMA-assisted psychotherapy for treatment of PTSD: a longitudinal pooled analysis of six phase 2 trials. Psychopharmacology, 237, 2485-2497.
Ziff, S., Stern, B., Lewis, G., Majeed, M., & Gorantla, V. R. (2022). Analysis of Psilocybin-Assisted Therapy in Medicine: A Narrative Review. Cureus, 14(2).
Rodan, S. C., Aouad, P., McGregor, I. S., & Maguire, S. (2021). Psilocybin as a Novel Pharmacotherapy for Treatment-Refractory Anorexia Nervosa. OBM Neurobiology, 5(2), 1-25.
Thompson, C., & Szabo, A. (2020). Psychedelics as a novel approach to treating autoimmune conditions. Immunology letters, 228, 45-54.
Gukasyan, N., Davis, A. K., Barrett, F. S., Cosimano, M. P., Sepeda, N. D., Johnson, M. W., & Griffiths, R. R. (2022). Efficacy and safety of psilocybin-assisted treatment for major depressive disorder: prospective 12-month follow-up. Journal of Psychopharmacology, 36(2), 151-158.
Agin-Liebes, G. I., Malone, T., Yalch, M. M., Mennenga, S. E., Ponté, K. L., Guss, J., … & Ross, S. (2020). Long-term follow-up of psilocybin-assisted psychotherapy for psychiatric and existential distress in patients with life-threatening cancer. Journal of Psychopharmacology, 34(2), 155-166.
Brendle, M., Robison, R., & Malone, D. C. (2022). Cost-effectiveness of esketamine nasal spray compared to intravenous ketamine for patients with treatment-resistant depression in the US utilizing clinical trial efficacy and real-world effectiveness estimates. Journal of Affective Disorders, 319, 388-396.